Center for Professional Success
Center for Professional Success
WELCOME TO THE CENTER FOR PROFESSIONAL SUCCESS!
A RESOURCE FOR COLLEGE OF HUMANITIES & SOCIAL SCIENCES STUDENTS
It is never too early to get engaged! Out-of-classroom experiences are a great way to get a jump start on your professional career. In fact, when deciding between two otherwise equally qualified candidates, employers rank completion of an internship, holding leadership positions, and being involved in extracurricular activities as influential factors in making a hiring decision (Job Outlook Survey, 2018). The CPS can assist you with finding an internship, receiving travel funding for conferences and presentations, mock interviewing, and resume writing. 
The CPS also offers several networking and career development events to help you explore your career options. In partnership with the Office of Career Advancement, we can provide you with access to a variety of internships, career inventories, and career counseling that can help you narrow your interest and focus your professional journey. 
Scheduling an Appointment
To schedule an appointment with the Center for Professional Success through Starfish, please follow the steps listed below:
Login into your Starfish/RSN account through the following website.
After logging in, please type "CHSS Center for Professional Success" in the search bar, and arrive at the "CHSS Center for Professional Success" homepage. 
Review the list of center team members and select a team member to schedule an appointment with by reviewing their biography, office hours, and availability. 
On the team members' homepage, click "Schedule Appointment," where you can select a specific time and date for your desired appointment. 
After you select the best time for your schedule, please read and verify all of the information on the screen, and add whatever information you would like the team member to know before your visit into the text box on the right side of the screen.
Contact Us
Location: Bozorth Hall 141
Phone Number: 856-256-5846
Email: chsscps@rowan.edu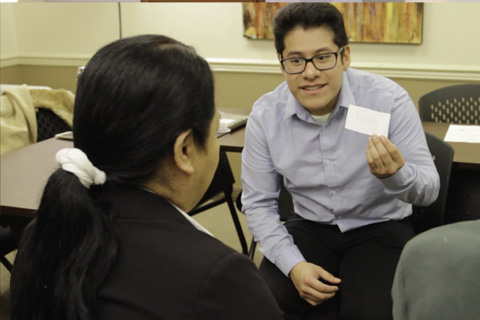 Internship Opportunities
Internships offer a great opportunity to explore career paths and build your resume. Whether through the CHSS Intership Program or our micro-internship partnership, we can help you find the right internship!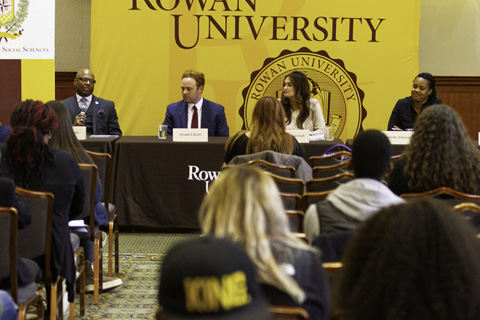 Upcoming Events
The Center offers many events that provide you with a different opportunity to meet fellow students, faculty, employers, and alumni as you build your professional network at Rowan and beyond.