Undergraduate BA Programs
Undergraduate BA Programs
Undergraduate BA Programs
Coordinator: Dr. Chanelle Rose
Informational Handout
One of the main goals of the Africana Studies program is to prepare Rowan students to be effective civic leaders. In order to give students the proper experience to help them become civic leaders, Rowan University offers service-learning courses for its students. These courses help to bridge the gap between the academy and the public by fostering university-community collaboration. They require students to participate in community projects that allow them to put theory into practice and understand the complexities of practical problem-solving in real-world situations
Coordinator: Dr. Katherine Turner
Informational Handout
Focused on excellence in undergraduate education, Rowan University has one of the most renowned American Studies Cprograms in the country. Our American Studies major is flexible, allowing our students the opportunity to learn from many disciplines. In addition, our program is compact enough that it can be paired with almost any other major. Our program is especially focused on being compatible with Education dual majors, specifically those in Elementary Education. We often spend time in the classroom directly considering how the content and skills in the course would apply in an elementary education context.
Chair: Dr. Maria Rosado
Sociology and Anthropology
The Bachelor of Arts in Anthropology degree, through the four-field approach of cultural, physical, linguistic, and archaeology, is designed to prepare students to succeed in the 21st century and find employment in research, teaching, development, advocacy, health care among diverse populations, consumer research, community-based organizations, non-profits, and public service. Anthropology Majors will have the option of concentrating their studies in one of four subfield tracks. These are forensic anthropology, museum studies, medical anthropology, and cultural resource management and archaeology. The BA Anthropology degree will also support those students who wish to pursue further study in graduate or professional schools. By acquiring an anthropological perspective on diversity, culture, and ethnography as well as developing strong social and natural scientific research skills, students will expand their career opportunities.
Area Studies

Coordinator: Dr. Marilyn Manley
Informational Handout
The Area Studies Major offers concentration options in Asian Studies, European Studies, and Latin American Studies. Fundamentally, this interdisciplinary program is designed to teach students about methodological approaches used by different disciplines and encourage them to use these approaches to understand the diversity, influence, and complexity of the area under study. The cultural competence and language proficiency students gain through this program will prepare them to interact with and contribute to diverse populations with greater cultural awareness and sensitivity. Furthermore, the interdisciplinary foundation and core liberal arts career skills in critical thinking, research, and communication that the program develops enhance our students' preparation for graduate study, such as in the fields of area studies, international studies, international development, public policy, and law school, as well as a wide variety of careers, including foreign and public service, international sales and business, humanitarian work, government, politics, international law, and global health care, both abroad and with populations at home in the United States.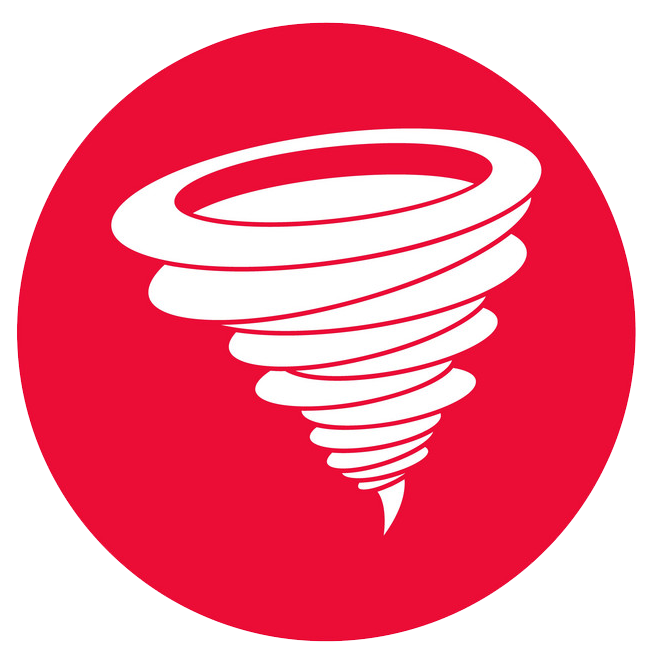 Coordinator: Dr. DeMond Miller
Informational Handout
Sociology and Anthropology
Disaster Preparedness and Emergency Management is a relevant and timely major especially with the current and impending threat of universal terrorism, the impact of climate change and natural disasters, and the enhanced need to address issues related to public safety and national security. Disaster Preparedness and Emergency Management is an innovative and interdisciplinary degree program that focuses on training students in areas that impact human welfare locally, nationally, and globally. The program has a distinctive emphasis on urban issues and environments and the role that ethics plays in how policies, politics, and practices shape the quality of life for human beings in our state, nation, and the world. Courses for the last two years of this program are offered at Rowan's Camden campus.
Chair: Dr. Lawrence Markowitz
Informational Handout
Political Science and Economics
Rowan's​ Economics major provides a useful background for students interested in careers in banking/financial institutions, government agencies, and consulting. Our undergraduate program in economics focuses on learning to analyze the world in terms of tradeoffs and incentives – that is, to "think like an economist." As an economist, you will study people, firms, governments, and markets. While economics can be linked to business, it also pairs well with other fields of study like psychology, sociology, math, law, journalism, and political science.
Chair: Dr. Catherine Wilcoxson
Informational Handout
Rowan's English program is ideal for creative, thoughtful students with a strong desire to read and analyze important works of literature.  English majors learn how factors such as race, class, gender, religion, sexual orientation, and nationality affect individuals, groups, and texts, using a range of interpretive strategies to engage intelligently in an ongoing dialogue about diverse peoples and cultures.  Our alumni are prepared to succeed in a variety of careers – including education, publishing, marketing, government, public relations, library sciences, and journalism – using their skills and knowledge to adapt to the shifting demands of professional life.  

Academic Advisor: Tiffany Delesandro
Rowan University is proud to offer students another option to complete a bachelor's degree. The Bachelor of General Studies (BGS) Degree Completion Program may be the best route to a degree for some students.
BGS students: 
 Achieve a well-rounded and rigorous liberal arts education in a degree program that is tailored to individual needs.

 Concentrate on a disciplinary or interdisciplinary academic focus area more flexible than a traditional major.

 Collaborate with the program coordinator and advisor to ensure achievement of program and individual goals.

 Actively prepare for a future career as part of the degree requirements.
Admission to the Bachelor of General Studies program is available to matriculated students who have earned a minimum of 75 credits who require a degree completion program. Successful applicants must be currently matriculated at Rowan; have 45 credits or fewer to complete toward a degree; be transferring from a declared major and provide evidence that they have attempted to make progress in the major; demonstrate that the BGS degree is the best option for them.
Chair: Dr. Janet Moore Lindman
Informational Handout
The History program at Rowan University has more programs and a wider range of diversity than most History departments our size throughout the country. We also offer a 4 + 1 program, in which students can earn a Bachelor's degree and a Master's degree in 5 years, saving 40% of the cost they would spend getting each degree separately. Overall, the History program is highly flexible, allowing students to be creative and widen their boundaries, as well as preparing students for graduate school and then the job market.
Coordinator: Prof. Sharon McCann
Informational Handout
Sociology and Anthropology
The field of human services is a growing professional field. There is an increasing demand for human service professionals in the field of child, adult, family and community services in various human service organizations and settings. Human Service professionals work with diverse populations providing a wide variety of social, personal, and health services depending on the need of the individual, group or community. Accordingly, the Human Services degree at Rowan University offers three unique concentration areas; clinical services, administration, and criminal justice. Students also gain valuable experience during their field internship where they get course credit working at local human service organizations. Field internships allow students the opportunity to apply theoretical knowledge to real-life experiences. Courses for the last two years of this program are offered at Rowan's Camden campus.
Coordinator: Dr. Carla Lewandowski
Informational Handout
International Studies is an interdisciplinary major designed to prepare you for careers in an increasingly global world. As an International Studies major, you will undertake a rigorous program of study--international politics, economics, geography, languages, history, and cultures--to analyze major issues facing the world community and understand your own society in a broader context. You will also learn how to apply interdisciplinary approaches to global problems and issues and acquire transferable skills in communication, collection and analysis of data, and research. Concentrations are available in
International Business and Economics
Global and Comparative Perspectives
The Middle East and African Studies
Asian Studies
European and Russian Studies
Latin American and Iberian Studies
International Studies majors will be well-positioned to build careers within a wide range of companies, foundations, and governmental organizations that require an in-depth knowledge of international issues or to continue on to graduate programs in a variety of fields. Students also have the option of pursuing a Combined Advanced Degree Program (CADP) with a BA in International Studies and an MBA
Chair: Dr. Michael Weiss
Informational Handout
The Law and Justice Studies Department at Rowan University offers a unique program that allows students to be very hands-on in their respective fields before graduating. Our students enter the workforce with experience on their resume and full knowledge of what to expect in their respective fields. Our department also takes pride in the fact that faculty are readily available to help students, and we ensure that students are getting the most hands-on, diverse, and practical approach to their Bachelor's and/or Master's degree so that they are ready for their future once they graduate. We offer a 4+1 program in which students can earn a bachelor's and a master's degree in five years, saving 40% of the cost for getting each degree separately.
Coordinator: Tiffany Tillman
Informational Handout
The Liberal Studies: Humanities/Social Science (LS:HSS) major is designed to offer students the opportunity to pursue multiple areas of study in the humanities and social sciences. Liberal Studies: Humanities/Social Science gives students the ability to combine two academic areas into one flexible and comprehensive Bachelor of Arts degree, creating a truly multidisciplinary education.
Chair: Dr. Marilyn Manley
World Languages
Informational Handout
The Major in Modern Languages and Linguistics offers an innovative, flexible, interdisciplinary curriculum that combines the study of modern languages, linguistics, and communication. In order to play a meaningful role in world discourse, in order to protect our national security and in order to compete with our international counterparts in every field of study imaginable, the knowledge of modern languages is now a fundamental and indispensable part of every student's education. As citizens of today's world, students will benefit greatly from the study of modern languages, thus equipping them with the ability to communicate and interact with large populations of speakers coming from different cultural and ideological backgrounds.
Chair: Nathan Bauer
Informational Handout
Philosophy majors learn how to make knowledgeable decisions and lead others in sound decision-making. Philosophy majors take discussion-focused courses that emphasize discovering solutions for local and global ethical, scientific, and social conflicts. Students can choose courses that cover classic and current readings in environmental ethics, gender, race, science and technology, art, literature, biomedical ethics, and existentialism. Philosophy majors regularly score in the top percentiles on graduate admission tests,including the Graduate Record Examination, the Law School Admission Test, and the Graduate Management Admission Test. The flexible 30 s.h. major provides excellent preparation for numerous careers, especially law and government, business management, ethics administration, information technology, and journalism.

Chair: Dr. Lawrence Markowitz
Informational Handout
Political Science and Economics
A degree in Political Science provides a rigorous liberal arts education that can carry you into a career in law, government, non-profit organizations, and graduate education. Political science includes a wide array of fields of study and methodological approaches in the study of politics and government of all countries and regions of the world. You can choose concentrations within political science at Rowan including American politics and government, state and local government, political theory and ideology, public policy and administration, comparative politics and political economy and international relations. Rowan's Political Science program offers a well-established internship program and a unique ability to concentrate on public policy in depth.
Coordinator: Dr. Sandra Joy
Informational Handout

If you really want to understand the world around you – and make a difference in it – consider a B.A. in Sociology. Using empirical data, Rowan students of Sociology study factors that affect and shape cultures and societies. Through a combination of classroom study, the field experience seminar and internships, you will develop and practice critical thinking, problem-solving and communication skills that will serve you well for a lifetime.
Chair: Dr. Marilyn Manley
World Languages
Informational Handout

The Spanish Major offers a comprehensive and flexible curriculum that makes it possible for students to develop Advanced proficiency in the Spanish language and a deep understanding of the civilization, cultures, and literature from both Spain and Latin America. The major trains you to think and write analytically, enriches your worldview, and prepares you to use the language practically in a wide variety of careers, including teaching, translation and interpretation, business, communications, law, and medicine. It also provides a general background for future professional studies and advanced degrees in Spanish.
Chair: Nathan Bauer
Informational Handout
The World Religions BA acquaints students with the world's great religious traditions and engages them in critical reflection on diverse religious values, ideas and practices and in inter-religious dialogue. Courses are offered in almost all major world religions, including their comparative studies, and critical topics common to these religions. World Religions majors are well prepared for a variety of careers, as well as for admission to graduate programs in World Religions. The flexible 30 s.h. major offers career tracks in pre-law, pre-business, pre-health, pre-government, pre-social work, and pre-journalism.