Graduate Programs
Graduate Programs
Graduate Programs
Center for Interdisciplinary Studies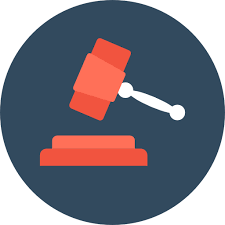 Disaster Preparedness and Emergency Management
M.S. in Emergency and Threat Response Management 
​Certificate of Graduate Study (COGS) in Public Health Preparedness and Emergency Medical Management
Certificate of Graduate Study (COGS) in First Responder Executive Leadership (coming soon)         
CADP (4 + 1) for BA in DPEM/MS in ETRM 
 History
M.A. in History
Certificate of Graduate Study in History
Certificate of Graduate Study in World History
CADP (4 + 1) BA/MA in History
 International Studies
CAPD (4+1) BA in International Studies/MBA
 
  Public Policy
   Master of Public Policy (MPP)
   Certificate of Graduate Study in Public Policy
Social Work
Interested in applying to a CHSS graduate program? Visit the Global Learning & Partnerships website
Graduate & Research Assistantships
Full-time Graduate Assistantships typically require 20 hours work per week and offer tuition as well as a stipend, where part-time assistantships typically require 10 hours per week and typically offer some tuition and/or a stipend. More information about Graduate Assistantships may be found on the School of Graduate Studies' website.
The M.A. in Criminal Justice offers full-time and part-time Graduate Assistantships that provide tuition coverage, a stipend, and the opportunity to work as a research assistant. Apply to the Criminal Justice master's program here and for the Graduate Assistantship position here by May 1st for full consideration. For more information, contact Dr. Wanda Foglia, foglia@rowan.edu.
A number of units offer Graduate Assistantships, but they require separate applications and have different deadlines, so be sure to check all the opportunities and apply to as many as possible. Many of these are announced in December, with applications due in the early spring.
The Office of Social Justice, Inclusion, and Conflict Resolution (SJICR) offers graduate assistantships; information about these opportunities may be found at here.
Graduate Assistantships offered through Student Life may be found here.
Information about the graduate student Resident Directors program may be found here.
The Student Center offers offers several graduate assistantships; information may be found here.
Some colleges such as the College of Education offer graduate assistantships that students from all colleges may apply for. These are listed on the School of Graduate Studies website.