Student Spotlight
Student Spotlight
Dyronda Vickers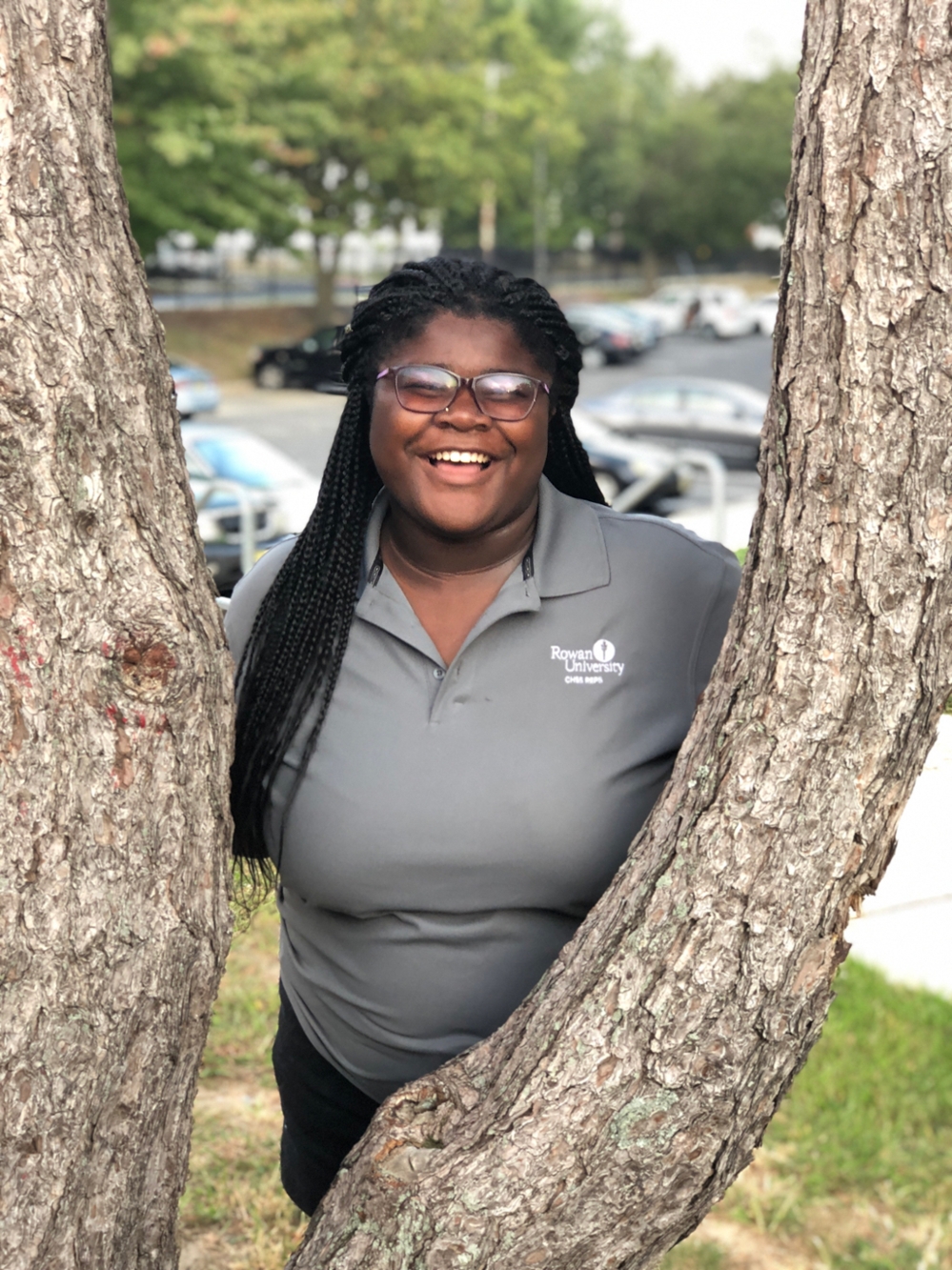 CHSS Rep Dyronda Vickers is excited about her junior year and has some advice for freshman
College move-in day and the first weeks of classes can be both exciting and chaotic for freshman and upperclassman alike. As a rising junior, new CHSS Rep Dyronda Vickers practically has moving into her dorm room and navigating Rowan's campus down to a science. But it wasn't always that way for the human services and disaster preparedness double major in Rowan College of Humanities and Social Sciences. In this edition of My CHSS story Dyronda shares what she's most excited about for the upcoming year and what she's learned since she was a freshman. She also gives some sage advice to first-time Rowan students.
Q. What are 2-3 items that you brought to campus that you can't do without? 
A. One thing I can't do without is a fluffy item on my bed. Whether it's a soft pillow or even a cute stuffed animal, I need the comforting material. Other items are my mirrors, and my decorations/ pictures from home.
Q. What aspects of the upcoming semester are you most excited about?  
A. I'm excited about my second major I just picked up as well as being involved in a few clubs and jobs here on campus. This will be the semester that I will be the most involved in campus activities. 
Q. What are some things that you wish you knew during your freshman year? 
A. I wish I knew that it was okay to venture out and enjoy the campus life once in a while. I was a very timid freshman and preferred my room over going out and trying new things.
Q. Thinking back to your freshman year, what are some ways that incoming freshman can make the most of their first semester/year?
A. Going out and seeing what programs and organizations they would be interested in. Campus life is more fun when your apart of something.
Q. What are somethings that a freshman who might be interested in a CHSS major should know? 
A. It is an amazing area of study, with many paths to choose from. The classes that come with the majors are very enlightening but also engaging.