Faculty Spotlight
Faculty Spotlight
CHSS Professors Honored with Research Awards
Dr. Melissa R. Klapper earned her BA from Goucher College and her PhD from Rutgers University. She teaches American and women's history, with a focus on the late 19th and early 20th century and additional research interests in the history of childhood, the history of education, and American Jewish history. She is the author of Jewish Girls Coming of Age in America, 1860-1920 (NYU Press, 2005) and Small Strangers: The Experiences of Immigrant Children in the United States, 1880-1925 (Ivan R. Dee, Publisher, 2007), as well as numerous articles and essays. She lectures widely in a variety of academic and community settings. She is the book review editor of the journal American Jewish History and recently completed a term as the co-chair of the Association for Jewish Studies's Modern Jewish History--The Americas division.  She is currently the Coordinator of the Women's & Gender Studies Program at Rowan University.

Dr. Klapper's scholarship has been awarded grants and fellowships from an array of sources, including the American Jewish Archives, the Hadassah-Brandeis Institute, the National Endowment for the Humanities, the Schlesinger Library on the History of Women at Harvard University, and the YIVO Institute for Jewish Research, among many others. Her book Ballots, Babies, and Banners of Peace: American Jewish Women's Activism, 1890-1940 (NYU Press, 2013), won the National Jewish Book Award in Women's Studies. Dr. Klapper's most recent book is Ballet Class:  An American History (Oxford University Press, 2020).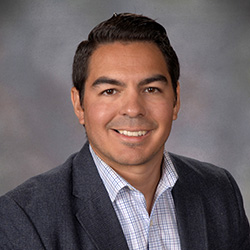 John Shjarback is an assistant professor in the Department of Law and Justice Studies at Rowan University. He earned his Ph.D. in Criminology and Criminal Justice from Arizona State University in 2016. He has published close to 30 peer-reviewed articles, book chapters, and technical reports on topics broadly related to transactional violence between police officers and citizens, race/ethnicity, and police accountability. Additionally, John is a proponent of public/translational criminology and he has written op-ed essays geared towards the general public for The Washington Post, the New York Daily News, The Dallas Morning News, and Smerconish.com, among other media outlets. He has collaborated with a number of law enforcement agencies – most recently the Atlantic City Police Department and the New Jersey Attorney General's Office – and practitioners on various projects and evaluations. His research has impacted policy and informed data collection efforts. For example, John's work on use of force and officer-involved shootings has been cited during legislative and agency efforts in Philadelphia, Utah, Georgia, and New Jersey. He has also provided testimony regarding best practices for civilian oversight bodies for the New Jersey State Legislature. John is the 2021 recipient of the "Early Career Award" from the American Society of Criminology's Division of Policing.​