Natalie Schell-Busey and Glenndon McDorman
Natalie Schell-Busey and Glenndon McDorman
CHSS Professors Honored with Excellence in Teaching Awards
Two faculty members from Rowan University's College of Humanities and Social Sciences were honored with the annual Excellence in Teaching Award during the college's commencement ceremony last Spring.
As the college continues to evolve with new majors and programs, faculty members are constantly finding new ways of teaching curriculum and presenting research to their students. 
The CHSS Excellence in Teaching Award recognizes professors who utilize innovative teaching methods in the classroom.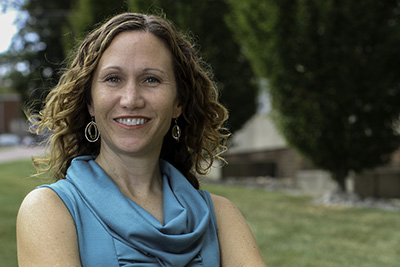 Law & Justice Studies associate professor Natalie Schell-Busey was one of the recipients of this year's excellence in teaching award. She teaches various classes in the undergraduate and graduate programs and has served as the faculty advisor to Alpha Phi Sigma (the Law and Justice honor society) for the past nine years. Within that role, she has organized Law & Justice Day where the department brings local law enforcement to campus to demonstrate the various aspects of that field. 
"I would like to reiterate how honored I am to have received this award. It is incredibly gratifying to know that my teaching has made an impact on students and helped them to succeed throughout their time here at Rowan," Schell-Busey said.
Currently, professor Schell-Busey is working on various research projects, such as a meta-analysis on what approaches work best to deter corporate crime. Additionally, she conducts research on occupational safety and health violations and has been involved in research that analyzes gender differences in cyberbullying.
"I strive to show students that classroom curriculum is applicable to their careers by having them apply material to real life examples. I provide assignments that encourage independent thought as well as group assignments where students collaborate and share ideas. For instance, in Theories of Crime, the students apply theories to current news events to explain not only why the crime occurred but also to derive policies or programs to prevent crime that would make sense given those theoretical explanations," Schell-Busey said.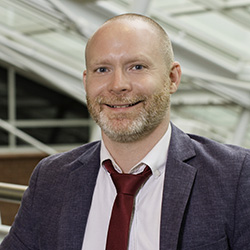 The second Excellence in Teaching award recipient was Glenndon McDorman who is a Psi Iota Fellow in the history department. Through this fellowship he has been able to teach a variety of courses, including two upper-division courses about his specific research interests (The Fall of the Roman Empire and Medieval Political Thought) along with numerous survey courses. For history majors, he structures his upper-division courses around historiography. He mentions that this approach encourages students to understand how different historians have tried to answer any questions that they might have about the past and come to a variety of conclusions.
He also utilizes independent reading, small-group discussions and debates about the problem and the potential solutions as techniques for students to understand the course which they then demonstrate by writing an essay regarding the problem and the different approaches that scholars have used to solve it.
"I find that these lessons allow students to practice a number of skills that will serve them well in the career they choose. Reading, listening, speaking, and writing are the key skills that we all need in our careers, as well as to be good citizens," McDorman said. "Moreover, these lessons require students to work independently but also in teams, and so students are able to simulate what it will be like to have others depending on them in the workplace. Finally, I think it's invaluable to provide students with the opportunity to imagine what life is like for other people, and especially for other types of people who have often perceived the world very differently than we do.​"