Alumni Spotlight
Alumni Spotlight
Alumni Spotlight
Law & Justice alumni create PATH for aspiring officers
Law enforcement demands that officers are in top form physically, mentally and intellectually.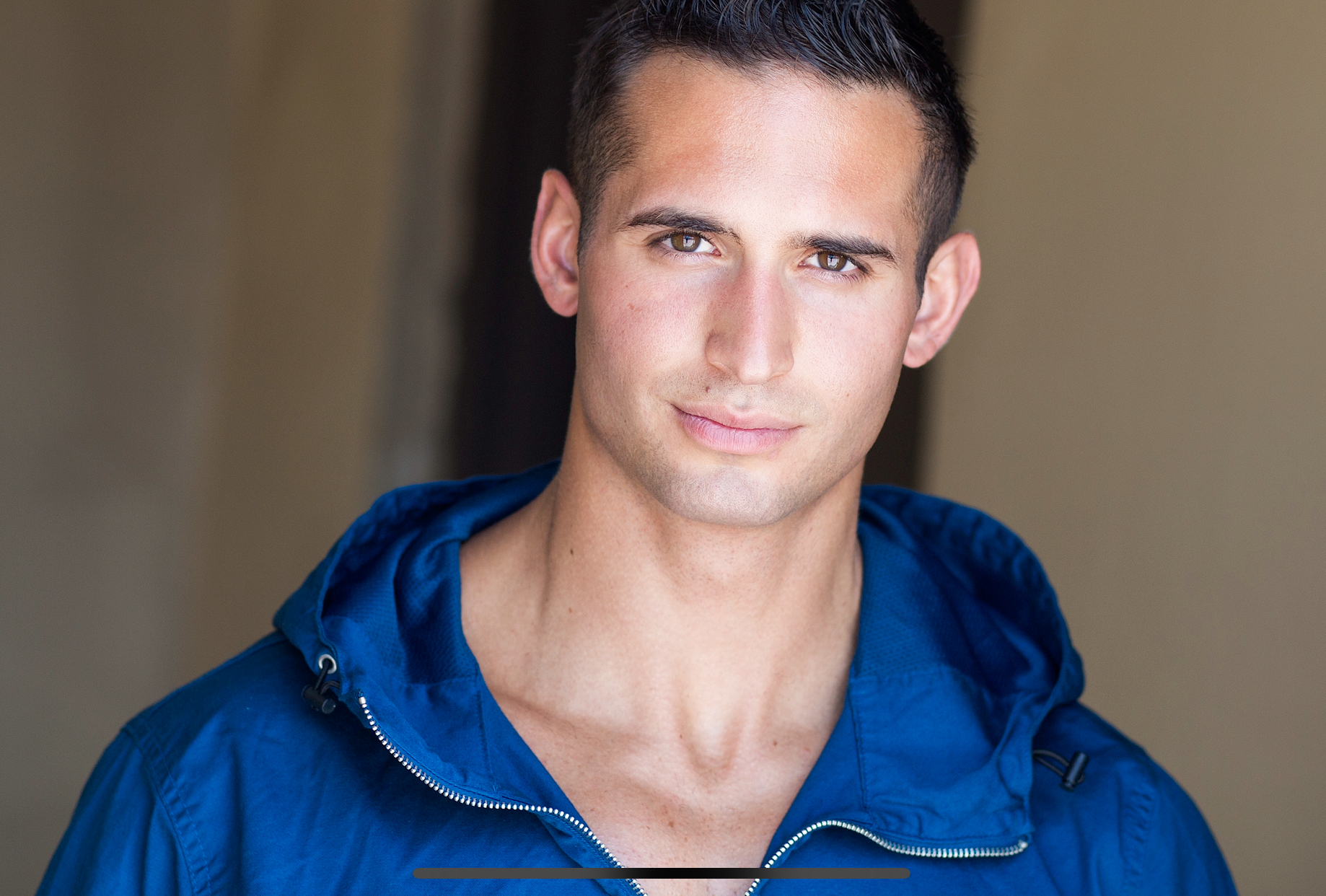 To help current and aspiring officers maximize these qualities, Lawrence Achey, '13, M'14, and Christopher Popper, '13, M'14, co-founded the Police Academy Training Help (PATH) program.
This is just one of the CHSS graduates' many accomplishments that led the University to name them 2020 Distinguished Young Alumni.
"PATH was created to help aspiring law enforcement officers prepare for the police academy by providing them with the training, diet and proper resources to excel in the academy and in their careers," said Achey, an instructor for the program who is a detective with the Office of the Atlantic County Prosecutor. In addition, it helps current law enforcement officers ensure they are physically and mentally fit.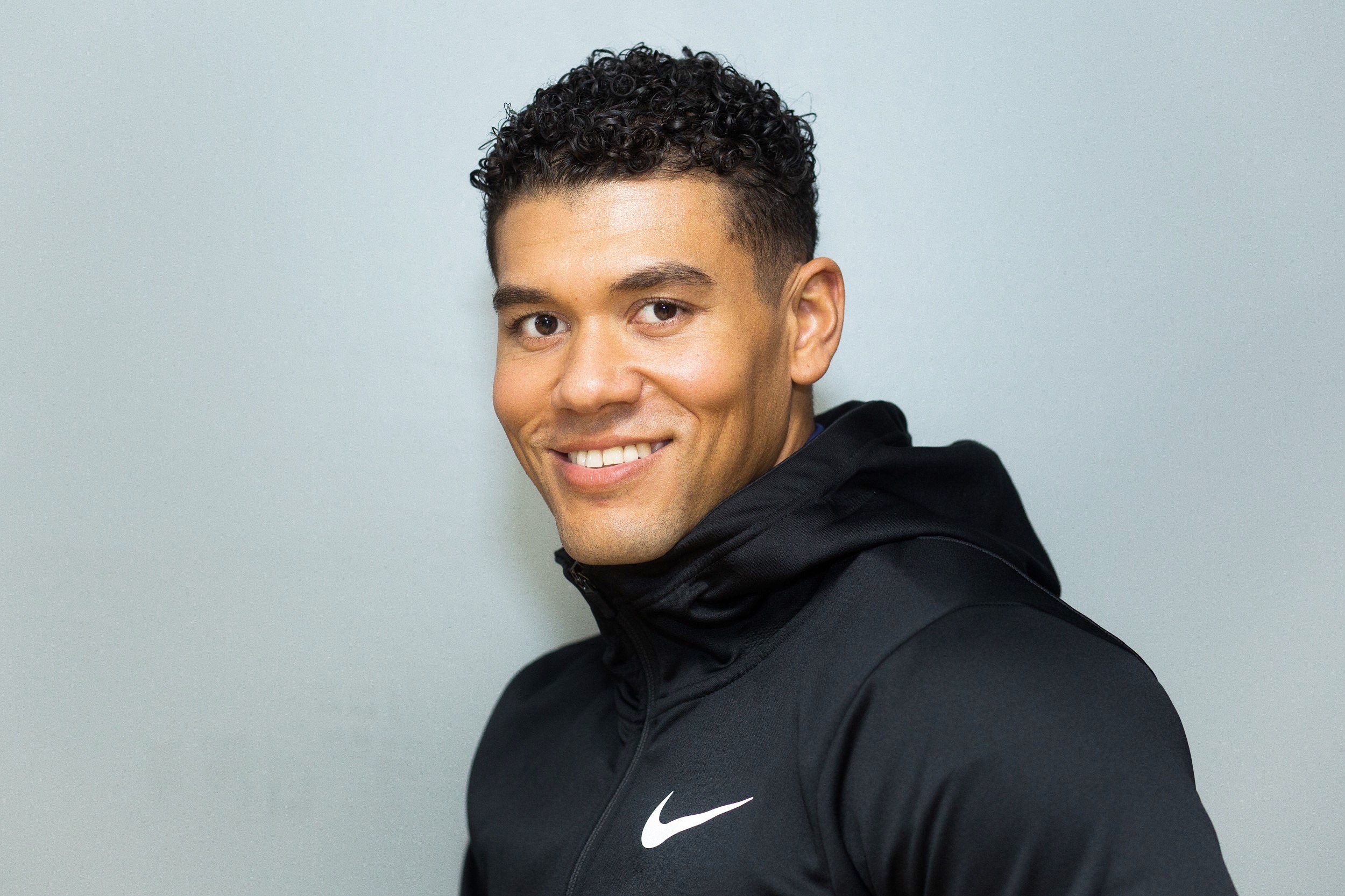 "Aside from getting into the best shape of their lives, having a platform where our clients can communicate with a group of current and aspiring law enforcement officers allows them to ask questions and relate to others who can help them succeed," said Popper, also an PATH instructor who is a homicide detective with the Office of the Atlantic County Prosecutor.
Popper and Achey also encourage and motivate Rowan students to achieve success while giving invited classroom presentations on campus. "Rowan provided us with the education and connections to learn how to identify issues in our criminal justice system and to recognize the need for highly qualified police officers to shape the future of those who choose to protect and serve," Achey said.
"The professors in this program challenged and shaped us into the most educated and motivated versions of ourselves within the field," Popper said.
2019 CHSS Seniors of Distinction:
| | |
| --- | --- |
| Nydreama McDuffie | Africana Studies |
| Rebecca Messer | American Studies |
| Joseph Foti | Disaster Preparedness and Emergency Management |
| Joseph Salvo | Economics |
| Rachel Barton | English |
| Riley Shea | History |
| Jasmine Sample | Human Services |
| Vanessa Washington | International Studies |
| Raymond Philippe | Law and Justice |
| Olivia Dellston | Liberal Studies |
| Joseph N. Antaki | Modern Languages & Linguistics |
| Marisa Considine | Philosophy & Religion |
| Rbrey Singleton | Political Science |
| Daquan Washington | Sociology |
| Paola Florido | Spanish |
Muqaddas Ejaz awarded Freedom Medal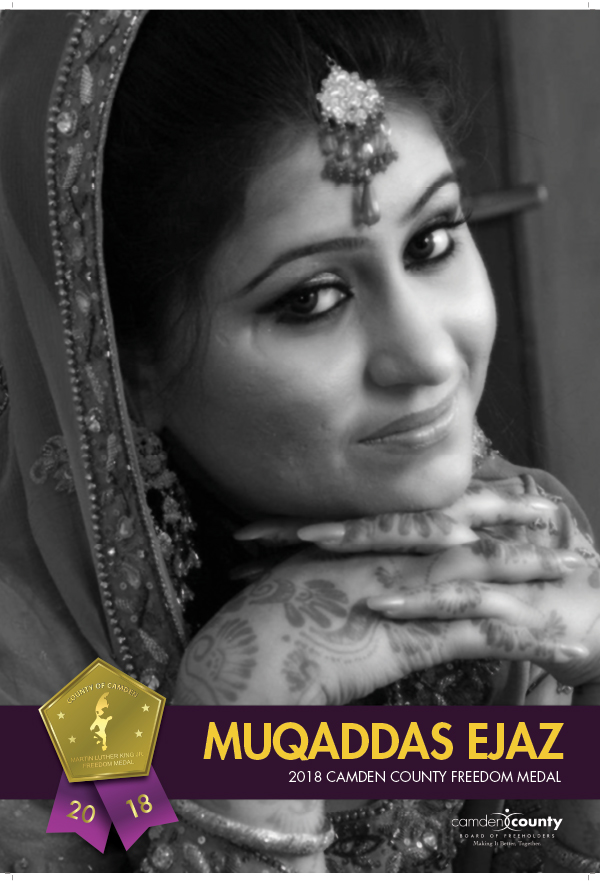 Muqaddas Ejaz was recently nominated and awarded for the 2018 Camden County Freedom Medal. Devoted to serving others, Ejaz remains involved in many organizations bettering the local community. She is a member of the Cherry Hill Democratic Committee, sergeant at the Camden County College Public Safety Department and co-leader of the Southern New Jersey Chapter of the Sisterhood of Salaam Shalom since September 2016. Recently, Rep. Donald Norcross recognized her as a woman of Honor in Education in May. Part of the ceremony Mayor Chuck Cahn declaring February 12th as Muqaddas Ejaz day in Cherry Hill, New Jersey. Muqaddas reflected saying, "I am grateful to the Cherry Hill Mayor and Cherry Hill Council for the honor." Ejaz graduated from Rowan University with a bachelor's degree in history and a concentration in international studies. She holds her family, God and her community as the foundation for everything she does. We are proud of all the achievements Muqaddas Ejaz made over the years and continues to contribute to her community.
Muqaddas Ejaz is a committed Community Activist and Community Outreach Specialist in Camden County. She is of the Muslim faith and works with her Jewish counterparts as Co-Leader in the South Jersey Chapter of the Sisterhood of the Salaam Shalom, which promotes peace, understanding, and friendship. Muqaddas led the First Annual Camden County S.U.R.E. Summit this past June and has designed, planned, and led other community events, seminars, and cultural events for the diverse population. Her leadership skills have been used on various boards, including the Camden County Cultural and Heritage Commission. The Commission works to strengthen the cultural framework of Camden County by educating the community and supporting grassroots organizations with funding and technical assistance to deepen the interactions between cultural practitioners and residents. Muqaddas has also been the lead for the English as a Second Language and Computer Literacy program at the Muslim American Community Association.
---
Amanda Ashworth, CHSS 2017 Commencement speaker, shares how her experience was here at rowan.