CHSS Spotlights
CHSS Spotlights
CHSS Spotlights
Meet Our 2023 Seniors of Distinction
On Tuesday, April 25th, a remarkable group of graduating seniors were honored with a special celebration, joined by friends, family, faculty, and staff. Their outstanding academic accomplishments and unwavering commitment to their respective programs led to their careful selection among their peers. What makes their achievement even more remarkable is not only their success in the classroom but also the anticipated impact they will have on the world, recognized by their esteemed professors. Being awarded the prestigious title of 'Seniors of Distinction' is a true mark of excellence within the esteemed College of Humanities and Social Sciences. 
Who are the 2023 Seniors of Distinction?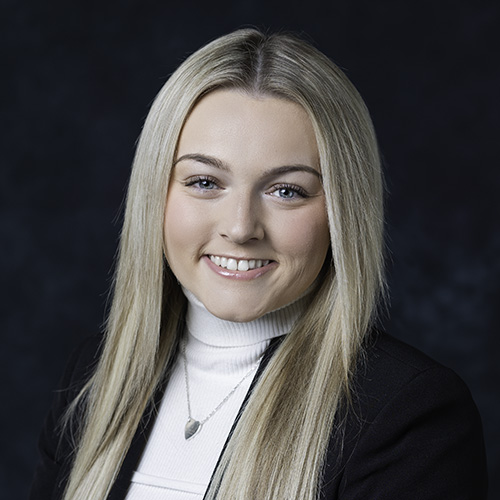 Alyssa Lombardi
Alyssa Lombardi is an American Studies major. Her presentation on the First Bank of the United States explored its significance in the American financial system. She also researched Palladian architecture, including personal photos of buildings in Italy and Philadelphia. Her final paper argued that the Philadelphia Museum of Art promotes artistic and social inclusion.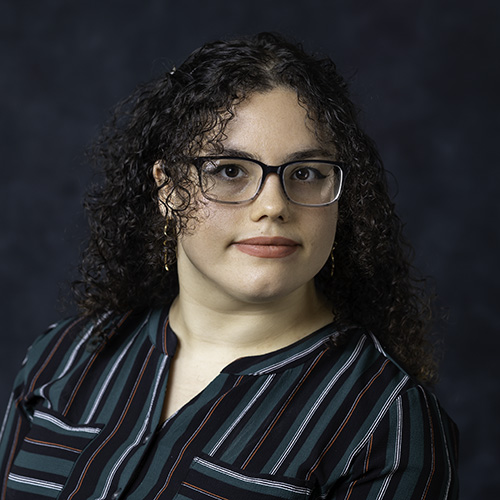 Alondra Ramos-Serrano
Alondra Ramos-Serrano created a professional database for the Steinhart Collection of Native American artifacts as a research intern for the Museum of Anthropology at Rowan University. She plans to pursue graduate studies in Puerto Rico to preserve archaeological materials. Alondra is also a part of Flow Forward, advocating for female students facing economic hardships.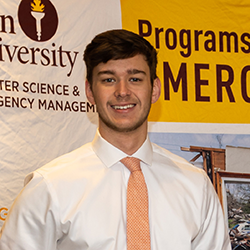 William Cooper
William Cooper is a Disaster Preparedness and Emergency Management major with a dual major in Marketing. He has interned with the New Jersey State Police in the Office of Emergency Management and is currently employed by the New Jersey Department of Treasury in the Emergency Response Unit. He plans to attend graduate school after gaining more experience in emergency management.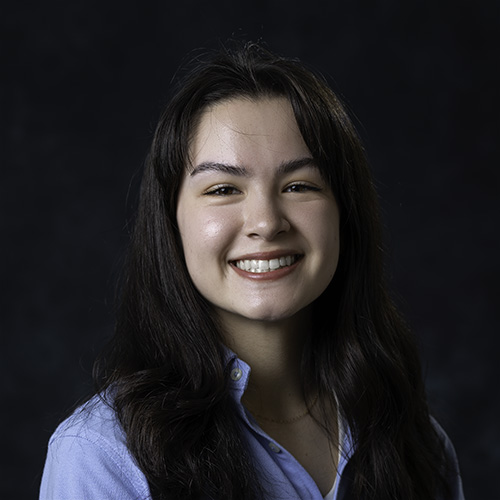 Kathryn Honnig is a first-generation college student graduating with a Bachelor of Arts in Economics and a minor in Music. She has achieved academic honors and is a peer tutor on campus. Kathryn is an accomplished violinist and dancer, winning the 2023 Rowan University String Ensemble Concerto Competition and being accepted into prestigious dance schools in New York City.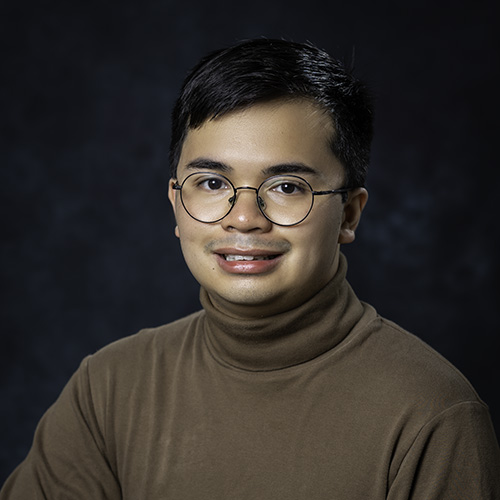 Lance Serafica
Lance Serafica is an English major with minors in Strategic Communication and Creative Writing. He wrote insightful essays on pagan mythology and queer theory, studied abroad in England, and is interning at Writer's House literary agency. He is also working on a queer YA Contemporary Fantasy/Horror book.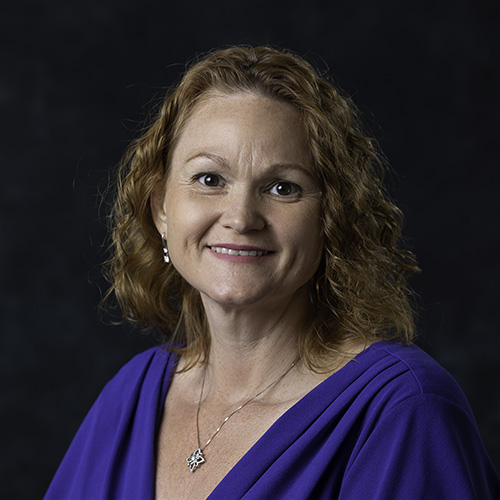 Tammy Loncto
Tammy Loncto is a first-generation student who has persevered in completing her General Studies degree while balancing work, family, and parenting. With over 20 years of administrative experience in higher education, she began working at Rowan in 2016 and is considering pursuing an MA in Higher Education: Advising.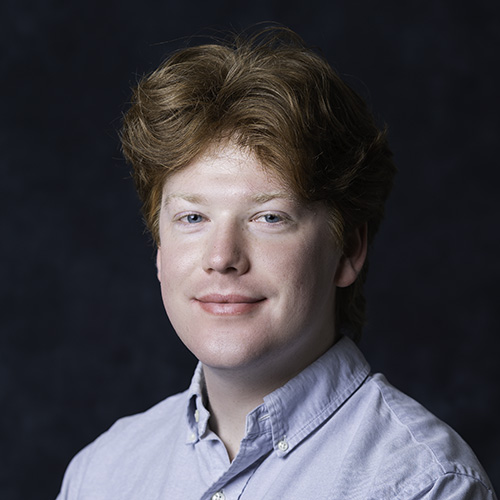 John Reres
John Reres excelled in the History BA/MA program since his transfer in Spring 2021. He studied abroad at the University of Kent and his experience there sparked his interest in pursuing a career in academic history. John also served as a co-president of the Student History Association, demonstrating exceptional leadership skills.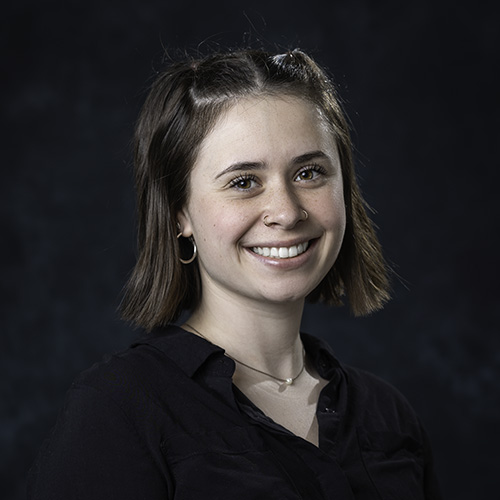 Camaryn Meakem
Camaryn Meakem is a Human Services major and a member of the Women's Club Basketball Team. She completed internships at Cathedral Kitchen and Redeemed for a Cause. Camaryn plans to work with children and obtain her Master of Social Work in the future.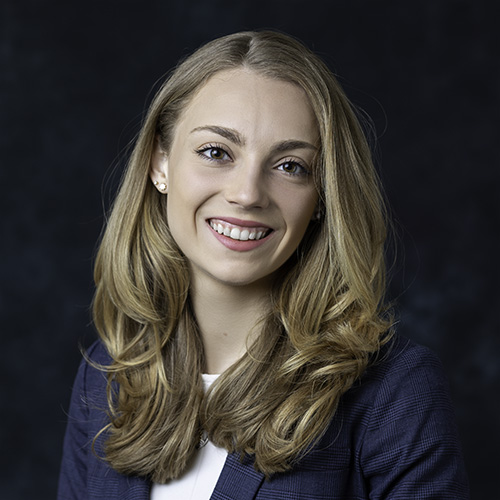 Sarah Hutchins
Sarah Hutchins is a Martinson Honors College student who was involved in multiple clubs and societies, including Habitat for Humanity, Ski and Snowboard Club, and Sigma Iota Rho. She also worked at the Center for Neurodiversity and coached for the Autism PATH Program. Sarah's experience studying abroad in Spain inspired her to pursue a graduate degree and a career in solving global environmental challenges.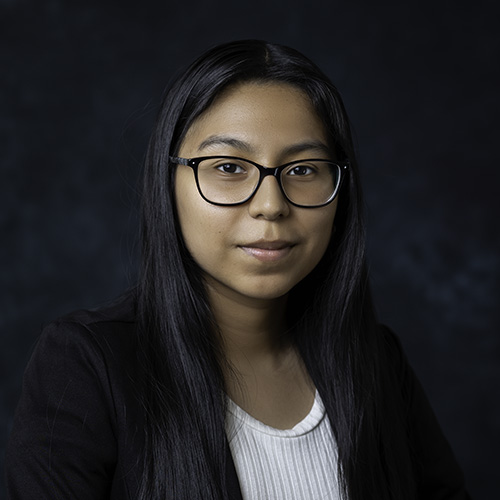 Millie Martinez Sosa
Millie Martinez Sosa is a first-gen college student. She's a President's Scholar of Excellence and an active member of the Pre-Law Society and Philosophy Club. Millie aspires to become a prosecutor and has interned at Rebel Brown Law Group, LLC, and Cumberland County Prosecutor's Office. She plans to attend Rutgers Law School in Camden in Fall 2023.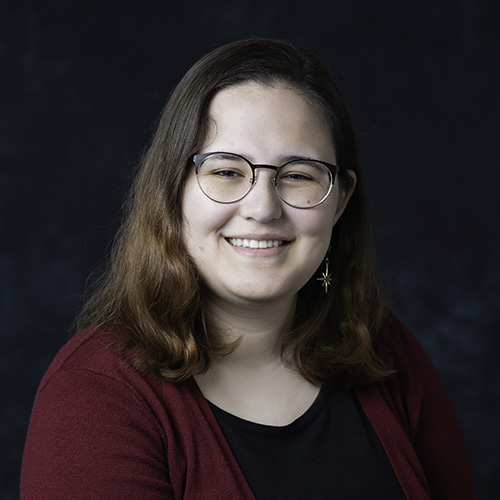 Catie Giuliani
Catherine (Catie) Giuliani is a Liberal Studies major with a diverse academic background and minors in Anthropology and American Studies. She is involved in various student organizations, works as a writing center tutor and Resident Assistant, and has completed several internships. Catie plans to work at her hometown library and pursue graduate education, with the goal of transitioning to museum work in Philadelphia.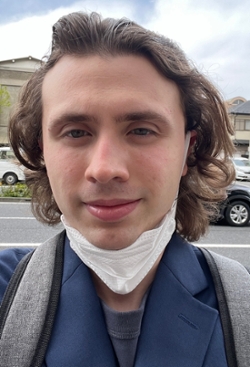 Michael T. Bilotti
Michael T. Bilotti is graduating with a Major in Modern Languages and Linguistics with Japanese as his Advanced Language, Chinese as his Intermediate Language, and a Minor in Asian Studies. He passed the Japanese Language Proficiency Test (JLPT) with a score of N5 and completed a study abroad program in Tokyo. He will begin his new career as an English Teacher with Kids Up in Tokyo in April 2023.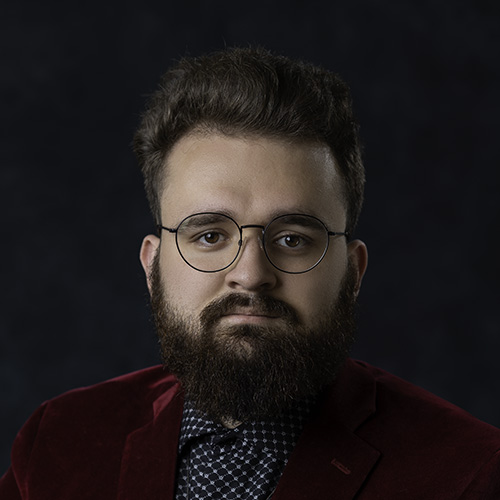 Dawson Kipphut
Dawson Kipphut is a triple major in Philosophy, Law & Justice, and Psychology. He presented at the Rowan Student Ethics Conference and the NJ Women's and Gender Studies Consortium's Annual Undergraduate Colloquium. Dawson mentors high school students and is a busy tutor at the Rowan Tutoring Center. He aims to become a Public Defender and is currently waiting on several law school applications.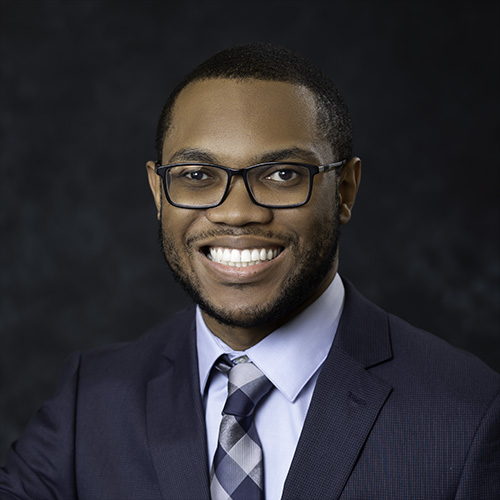 Reece Jones
Reece Jones is a top-ranked Political Science major at Rowan University. His senior project analyzed lobbying in Congress and the relationships between campaign contributions and legislative behavior. He is involved in Fresh for All, Rowan's weekly produce food drive, and interns for the 5th Legislative District, and plans to continue serving the public as a permanent advocate for the district.
Marybeth Baisden
Marybeth Baisden is a senior Sociology major with a concentration in Applied Sociology, who minors in Psychology and Italian Studies. Marybeth works at the Office of Social Justice, Inclusion, and Conflict Resolution on Rowan's Glassboro campus, advocating for women's rights, and is also an avid home baker.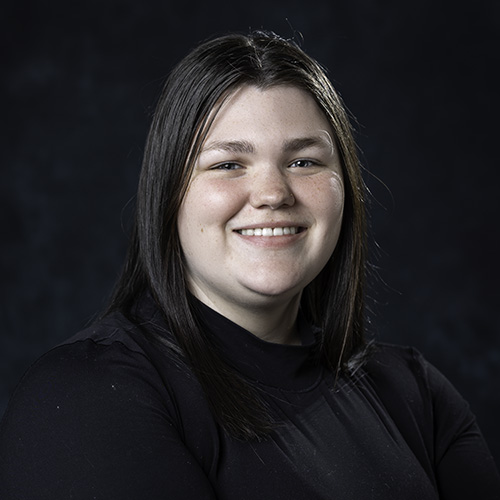 Jenna Rech
Jenna Rech is graduating with majors in Spanish and Modern Languages and Linguistics, with a minor in International Studies. She is inducted into Rowan's Chapter of Sigma Delta Pi, and has been active in Rowan's Arabic Culture Club and Field Hockey team. Jenna plans to pursue a master's program in Counseling in Educational Settings starting in Fall 2023.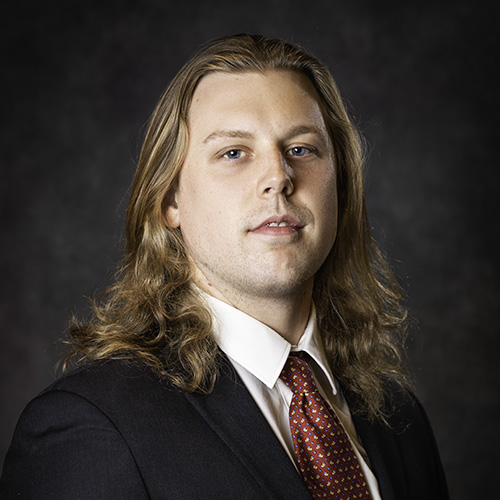 Maxwell Armstrong
Maxwell Armstrong is graduating with majors in World Religions and Philosophy. He received the Dianne Ashton Endowed Scholarship in Religion Studies and was inducted into the Phi Sigma Tau philosophical honor society. He plans to pursue a doctorate in either Philosophy or World Religions and is currently accepted into Penn's Master of Science in Education program.
---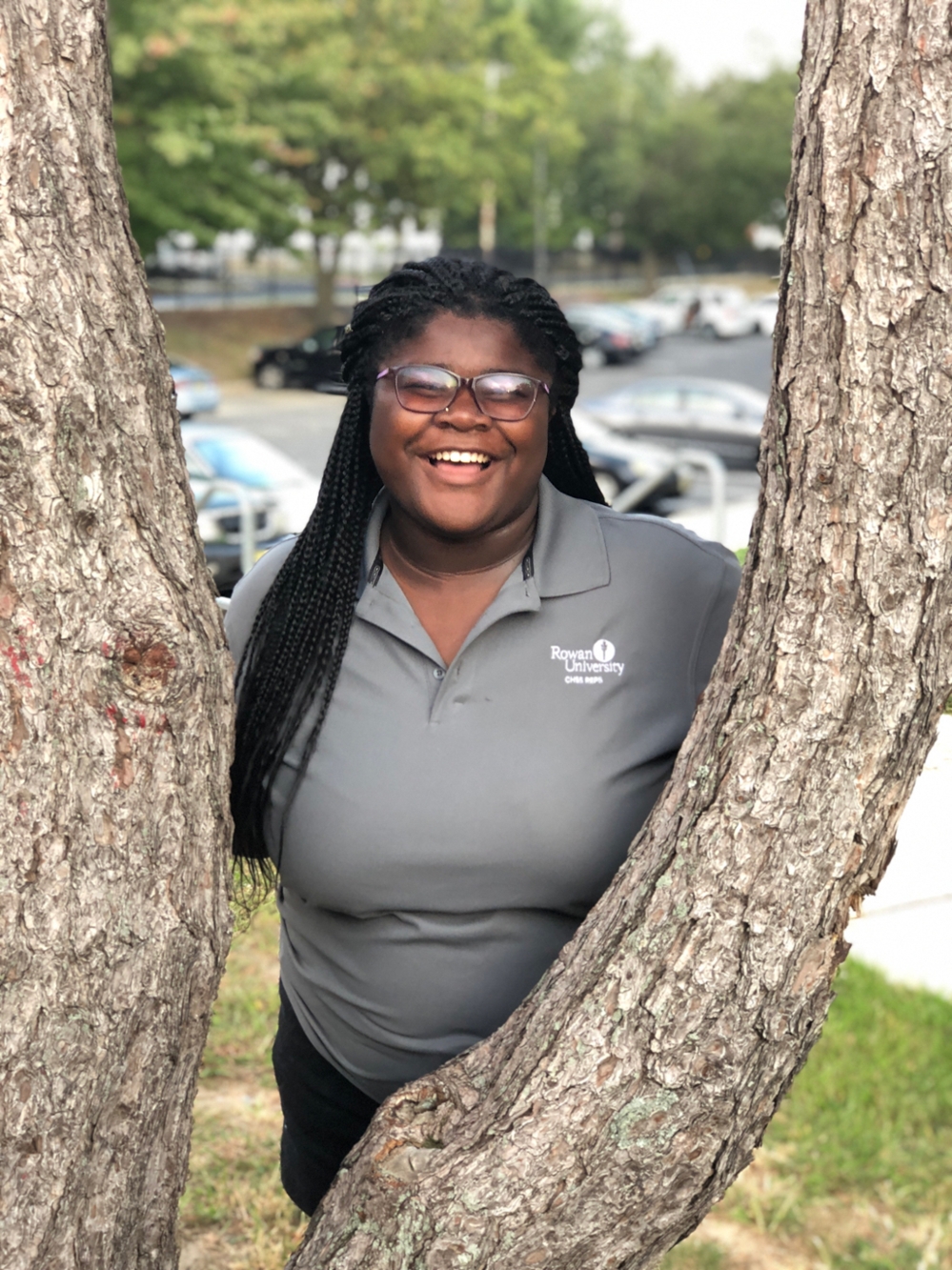 CHSS Rep Dyronda Vickers is excited about her junior year and has some advice for freshman
College move-in day and the first weeks of classes can be both exciting and chaotic for freshman and upperclassman alike. As a rising junior, new CHSS Rep Dyronda Vickers practically has moving into her dorm room and navigating Rowan's campus down to a science. But it wasn't always that way for the human services and disaster preparedness double major in Rowan College of Humanities and Social Sciences. In this edition of My CHSS story Dyronda shares what she's most excited about for the upcoming year and what she's learned since she was a freshman. She also gives some sage advice to first-time Rowan students.
Q. What are 2-3 items that you brought to campus that you can't do without? 
A. One thing I can't do without is a fluffy item on my bed. Whether it's a soft pillow or even a cute stuffed animal, I need the comforting material. Other items are my mirrors, and my decorations/ pictures from home.
Q. What aspects of the upcoming semester are you most excited about?  
A. I'm excited about my second major I just picked up as well as being involved in a few clubs and jobs here on campus. This will be the semester that I will be the most involved in campus activities. 
Q. What are some things that you wish you knew during your freshman year? 
A. I wish I knew that it was okay to venture out and enjoy the campus life once in a while. I was a very timid freshman and preferred my room over going out and trying new things.
Q. Thinking back to your freshman year, what are some ways that incoming freshman can make the most of their first semester/year?
A. Going out and seeing what programs and organizations they would be interested in. Campus life is more fun when your apart of something.
Q. What are somethings that a freshman who might be interested in a CHSS major should know? 
A. It is an amazing area of study, with many paths to choose from. The classes that come with the majors are very enlightening but also engaging.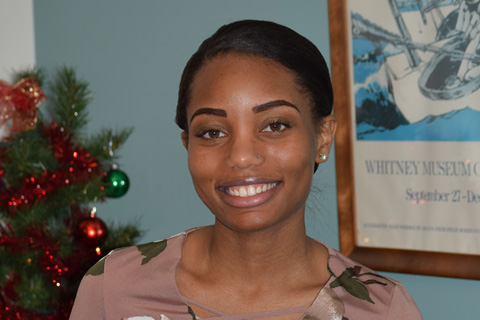 Student Author's Children's Book
Sociology senior Miranda Reid recently published a children's novel which celebrates self love, kindness, acceptance, and friendship. The novel brings attention to bullying and shines a light for children with disabilities. Miranda is a new author born in New Jersey.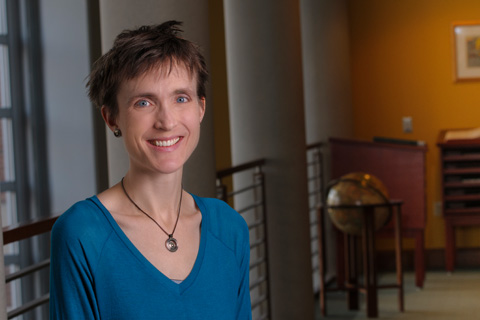 Dr. Kelly Duke Presents
Dr. Kelly Duke Bryant joined the History department in 2009 and currently teaches a variety of courses in African history, along with historical methods and world history. Over the course of the spring 2017 semester, Dr. Bryant has been heavily engaged in knowledge mobilization. In March, she presented three papers that align with her research interest in African history.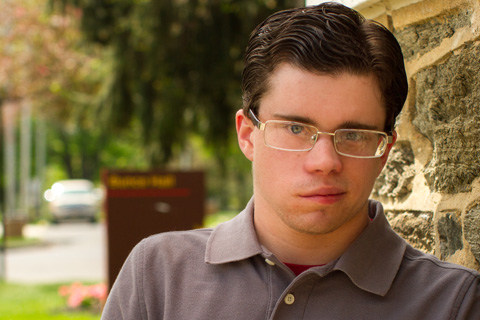 Student Wins Medallion
Patrick has been awarded the James M. Lynch Jr. Courage in Adversity Award. The medallion award is the highest honor a graduating senior can receive to acknowledge superior performance in a particular field.