Meet the Director
Meet the Director
About the Director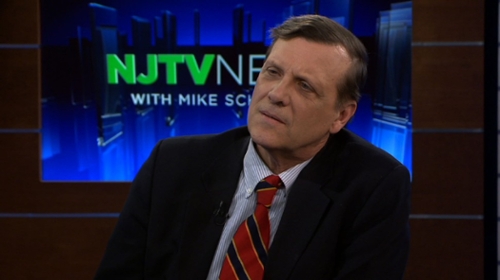 A veteran public policy analyst, journalist and academic, Mark Magyar served as deputy executive director of the New Jersey Senate Majority Office before moving to Rowan as interim director of the Sweeney Center for Public Policy in February, 2022. He served as a senior policy adviser to Democratic Senate President Steve Sweeney, Republican Governor Christine Todd Whitman and the independent gubernatorial campaign of Chris Daggett.
Magyar will be working collaboratively with faculty at the College of Humanities & Social Sciences and other researchers throughout the University. He will be teaching an undergraduate course in State and Local Government in the fall and a graduate course in Public Finance in the new master's in Public Policy program in the spring.
During his seven years as Sweeney's policy director, Magyar developed and negotiated landmark legislation overhauling the state's school funding formula to tie aid to actual enrollment and revamping the state statutes to encourage K-12 and countywide school regionalization. He served as the Senate's lead pension expert, developing policies that helped the state reach full actuarially required funding in 2021 for the first time in 20 years. He worked across the aisle to achieve a bipartisan renewal of the Transportation Trust Fund and headed the New Jersey team that negotiated  bistate legislation requiring New York State to pay half the cost of the Gateway Tunnel project. He staffed the Economic and Fiscal Policy Workgroup that developed the "Path to Progress" report, the Senate Legislative Oversight Committee, and the Weinberg Workgroup on Harassment, Sexual Assault and Discrimination in NJ Politics.
Magyar taught Labor Studies at Rutgers University's School of Management and Labor Relations, where he earned his master's degree in Labor & Industrial Relations. He headed the New Jersey public policy center that published New Jersey Reporter magazine, and served as Editor-at-Large for New Jersey Spotlight a and as a Statehouse correspondent for the Bergen Record, the Asbury Park Press and theDaily Register (Monmouth County).
He was named the No. 1 policy expert in the state on InsiderNJ.com's List of Top 100 NJ Policymakers in 2017, 2018 and 2019. He won the Garden State News Association's "Hildy Johnson Award" as New Jersey's top journalist for 2013 and 2014. His also won awards from the American Society for Public Administration's New Jersey chapter, the NJ Developmental Disabilities Council, the NJ Mental Health Consumers Association, the Campaign to End Discrimination, the NJ Press Association and the NJ Society of Professional Journalists. ​