Meet the Advisory Board Chairperson
Meet the Advisory Board Chairperson
Meet the Advisory Board Chairperson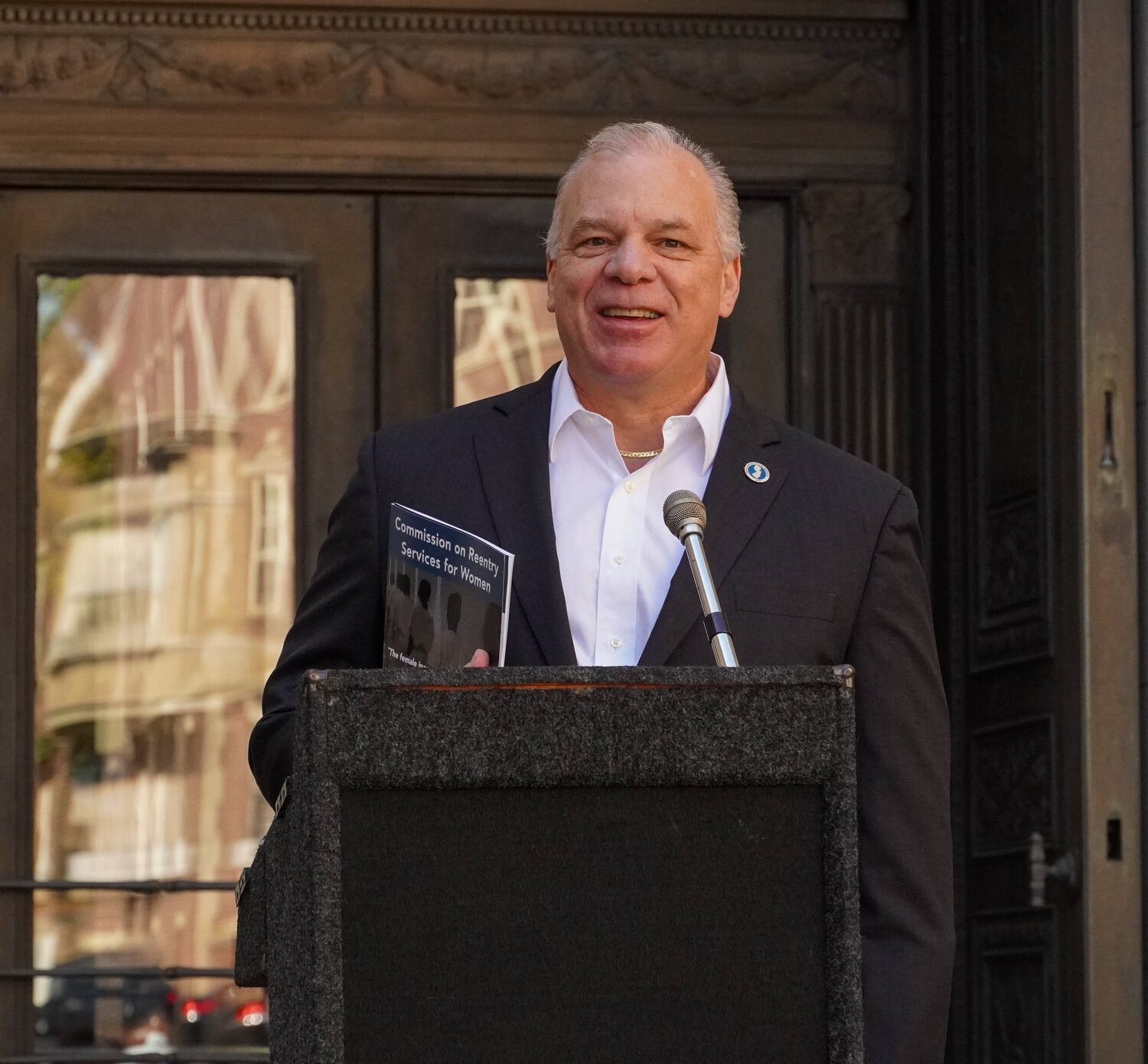 Steve Sweeney was New Jersey's longest-serving Senate President and is regarded as one of the most influential legislative leaders in New Jersey history. After losing his 2021 reelection bid, Sweeney accepted Rowan University's invitation to launch a public policy center dedicated to developing bipartisan and pragmatic long-term solutions to New Jersey's most pressing issues. He will chair the policy center's advisory board.
Sweeney, a Democrat, served from 1997 to 2010 on the Gloucester County Board of Chosen Freeholders–the last 12 years as director. He represented the 3rd Legislative District, which includes portions of Gloucester and Cumberland counties and all of Salem County, for 20 years in the New Jersey Senate, including a record 12 years as Senate President.
An ironworker by trade, Sweeney serves as general vice president of the International Association of Bridge, Structural, Ornamental and Reinforcing Iron Workers, overseeing union locals in New Jersey and southeastern Pennsylvania. He entered public service after his daughter was born with Down syndrome, determined to make a difference in the lives of those with disabilities. As a freeholder, Sweeney oversaw the development of a special school for autistic children and also became a strong advocate for regionalizing and sharing services.
In the Senate, Sweeney passed a series of reforms designed to save New Jersey's severely underfunded pension system. He also authored the 2% cap on local government spending that helped cut projected property tax increases in half, and sponsored legislation increasing the minimum wage, requiring earned sick leave and creating New Jersey's Paid Family Leave program for all New Jersey residents.
Sweeney sponsored S2, "The School Funding Reform Act," that eliminated longstanding inequities in the school funding formula and the Vocational Education Bond Act to expand workforce training. He pushed through legislation to encourage K-12 and countywide school regionalization, which was a major recommendation in the "Path to Progress" report issued by the 2018 Economic and Fiscal Policy Workgroup he created.
He sponsored the nation's first Offshore Wind Act in 2010, led negotiations to bring a manufacturing facility for turbine platforms at Paulsboro and the New Jersey Windport to Lower Alloways Creek, and sponsored legislation to protect New Jersey's three nuclear power plants in Salem County from closing
Sweeney fought for the successful merger of the state's medical schools with their research universities to increase R&D funding. He was a staunch proponent of Rowan University's unique affiliation with county colleges in Gloucester, Burlington and Cumberland counties, and helped Rowan obtain the state funding needed to become just the second university in the nation with two medical schools and a veterinary school.
---
"Why Sweeney's departure is a crippling blow to the state" by Tom Moran, Star-Ledger
Sweeney looks to future, reflects on two decades of service in State House by John Ritmeyer, NJSpotlight.com
'Until the day I die': Sweeney was an emotional leader for NJ disability community
 by Gene Myers, NorthJersey.com