Maria Hernandez
Maria Hernandez
Maria Hernandez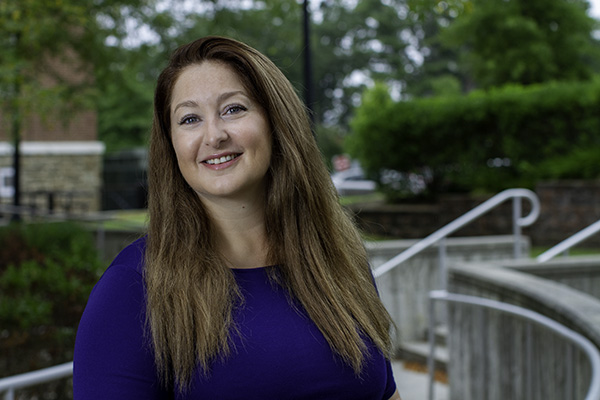 Assistant Professor of French and Spanish
(856) 256-4044
Bunce Hall, Room 307
hernandezm@rowan.edu
Maria Hernandez is an Assistant Professor of French and Spanish. Her research interests revolve around 16th and 17th century literatures, more specifically the development of the Western epistolary novel in Spain and France. Her dissertation, "Échange de lettres d'amour. A commentated and annotated translation of Processo de cartas de amores, a forgotten epistolary novel," presents an unprecedented translation of a 16th century Spanish letter-novel into French. She teaches courses in French and Spanish literature, as well as grammar, composition, and civilization.
Dr. Hernandez has a multicultural background: she is a native speaker of both French and Spanish and she has lived in France, Spain, the UK and the USA. Maria is a first-generation student who 
completed her BA in English and Spanish at the Université de Provence, France. She was given an 
Erasmus
 scholarship to pursue her first year of Masters at Middlesex University, UK, and she then completed her Masters in English at the Université de Provence. Maria is also a Fulbright alumna, as she participated in the prestigious program as a French Teaching Assistant at Willamette University, OR. Dr. Hernandez obtained her Ph.D. in French Literature
 as well as a Graduate Certificate in Women's and Gender Studies, and a Graduate Certificate in Leadership at
Rutgers 
University, NJ.