Volunteering Abroad
Volunteering Abroad
CHSS Students Have Transformative Experiences Volunteering Abroad
Two CHSS students recently engaged in volunteer opportunities abroad that allowed them to assist with the needs of refugees across all ages and exposed them to the circumstances that those who live in refugee camps face.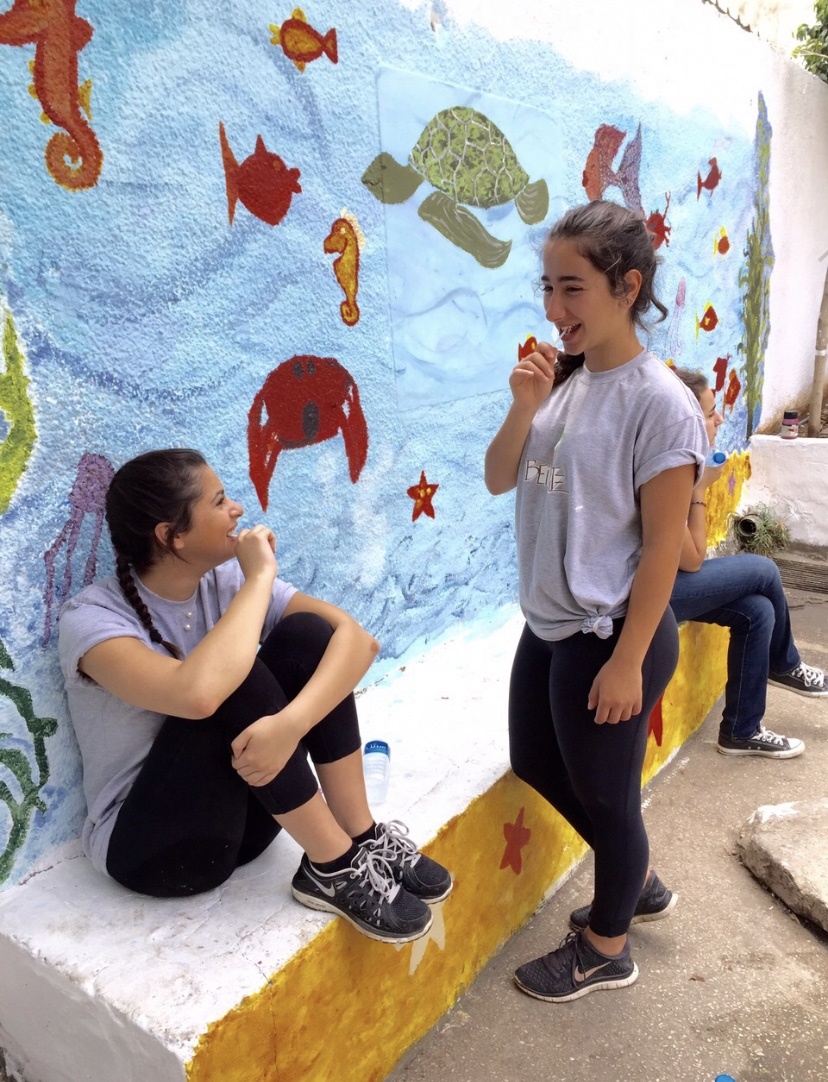 Farah Bakri, a rising senior from Pompton Lakes travels with her sister each year to volunteer at a refugee camp in Beirut, Lebanon. Bakri, an English major with a minor in education and a concentration in English education describes the experience as transformative, and hopes it is a point of identification for the women and children there to see themselves through someone who is culturally like them. 
Bakari, who lived in Beirut, Lebanon for more than a year began volunteering at the camp on  weekends in 2015, when she was a junior in high school there. Although she moved back to the U.S. in 2016, and the travel costs is expensive, she always tries to find the financial resources to make sure she can go back to the camp because the need is so great.
Over the course of a two-week period at the camp, she teaches Syrian and Palestianian refugee women and girls ages 65 to 4-years-old to speak English. According to Bakri, many of the younger women in their 20's learn to speak English to prepare for office and secretarial jobs often in a medical office setting. Some of the words she teaches them include, 'appointment' and 'calendar', which will help them in their future work.
In addition to her volunteer work in the classroom, her interactions with other refugees within the camp have also been very impactful. 
"I remember there was this one girl specifically around my age. We ended up figuring out that we have the same shoe size as we were getting to know each other. One time I wore these sneakers and she really liked them and she kept talking about them. As I was leaving, I took them off and gave them to her and was like 'You can have these.' So I walked across the refugee camp, which had a lot of rubble without shoes but I had my socks on so it was okay," Bakri reflected.
This experience is one that has stayed with her and has shaped her perspective on society's approach to gratitude.
"Always put yourself in someone else's shoes, literally. And don't take what you have for granted. I know it's cliche but it's the truth because we live somewhere where we don't see these things and we try not to think about them. Maybe as a coping mechanism. But just because you can't go out and do something like that doesn't mean that you can't do something simple to help someone," she added.
As a result of her volunteer experiences in the refugee camp in Beirut, after graduation Bakri hopes to pursue a graduate degree in education and one day return to Lebanon to open a school to be able to assist many more women and girls. She hopes her story will encourage other Rowan students to get involved in similar volunteer abroad opportunities.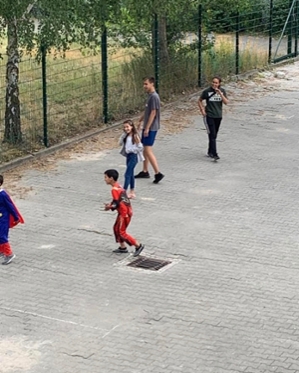 "Research what you're interested in. Don't feel uncomfortable just because you're the only person that wants to do it. Because I'm sure there are so many other people who are willing to do it too. You just have to go out of your way and find the resources that you need to help other people," she concluded.
Hannah Ocasio, a senior History major minoring in Psychology with a certification in German, also volunteered with Syrian refugees through the HOPE Worldwide Corps. 
Over the summer she visited Berlin, Germany with the organization for 2 weeks where she provided help for refugees, children and the elderly who lived in the camp. The responsibilities that the volunteers were tasked with included assisting people in the camp with legal issues, teaching them English and German along with helping to revitalize the refugee camp as outlined on the HOPE Worldwide website.
"I took away that real happiness is with you and what you make of things. Life over there was so simple and limited especially at the sites of the refugees. Everyone had what they needed but really nothing more. They came from a warring country with little to nothing and had to be placed somewhere with little of how it is going to go. But everyday we went it was not a sad thing. Because they all found happiness in just us being there and in the small things and activities we did," Ocasio mentioned.
She has been volunteering with HOPE Worldwide for 5 years however this was the first year that volunteers from the organization would be travelling to Germany. So this opportunity was a natural fit with her certification in the language. 
"I was so nervous at first and had no idea what to expect. Especially taking the flight over alone and being on a continent I had never been. I am so grateful I jumped at the chance and truly feel like I have grown as an individual from this experience," she concluded.
Alexandria Brooks is a rising senior journalism major and CHSS public relations intern, who is a regular contributor of content and articles about CHSS.