Peru Native Hopes to Preserve 'Quechua' an Endangered Indigenous Language
Peru Native Hopes to Preserve 'Quechua' an Endangered Indigenous Language
Peru Native Hopes to Preserve "Quechua' an Endangered Indigenous Language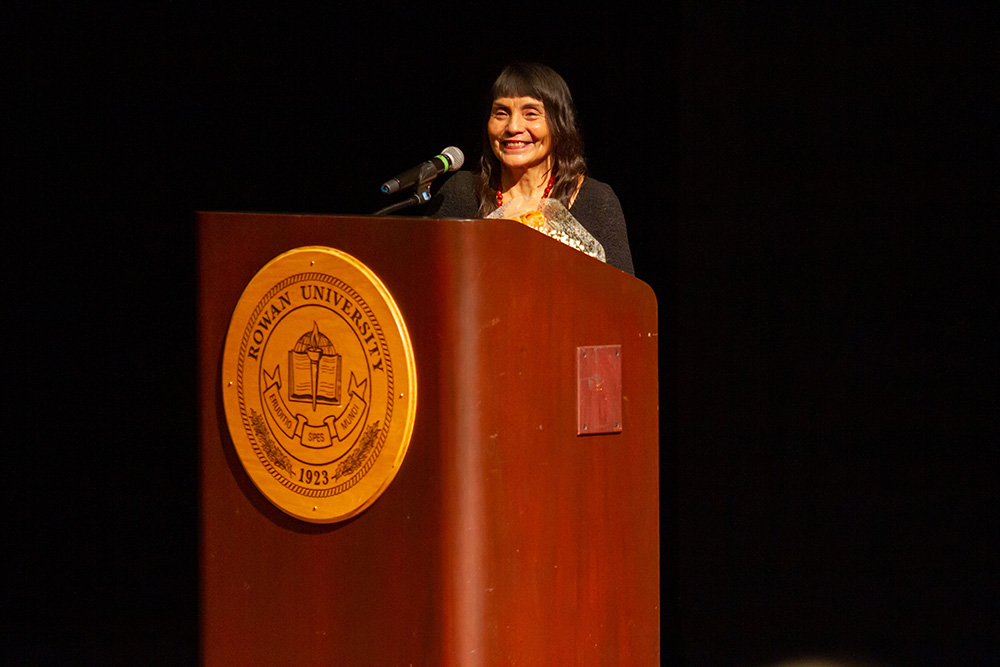 Peru-born director and producer Dr. Gabina Funegra presented her latest award-winning documentary "Mother Tongue" to the Rowan community earlier this semester, which explores her journey of rediscovering and preserving her native Indica language, Quechua.
"Mother Tongue," transports viewers into the heart of the Andes mountains in Cuzco, Peru, and provides them with an insider's perspective of the current situation surrounding the Quechua language.  Cuzco was the capital of the Inca Empire and continues to be a focal point for Quechua language maintenance and promotion.  
Quechua is endangered as it continues to lose ground to Spanish through language shift. Nevertheless, the Quechua language is co-official with Spanish in Peru, and Quechua is the most widely-spoken indigenous language of the Americas, with roughly 6 million speakers living today throughout southern Colombia, Ecuador, Peru, Bolivia, northern Chile and northern Argentina.  In the film, Dr. Funegra also visits cities outside of Peru where the Quechua language is taught, including Paris, New York City, Philadelphia, and Glassboro, New Jersey. 
"My desire to explore my origins is to investigate the situation of Quechuan language. Looking for strategies to promote or maintain the Quechuan language. I've created a series of documentaries about these things," Funegra said before presenting "Mother Tongue".
Although her interest in the Quechuan language developed at an early age she was discouraged to learn it or speak it by her parents. As she got older her desire to learn her native language grew and therefore she sought to reconnect with her indigenous origins.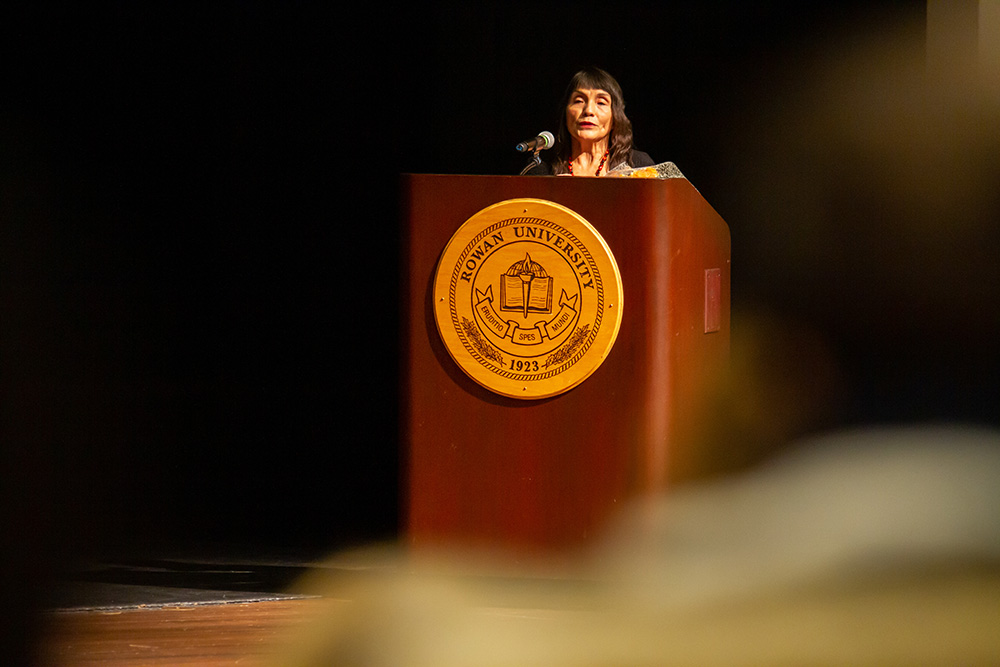 "As a Peruvian whose knowledge of Quechuan language and heritage was blocked by well-meaning parents that saw Spanish as the road to success I value the intergenerational problem this experience tackled. So the main problem for this is the people that don't teach the new generation," Funegra added.
"Mother Tongue" also features some of her previous projects such as "Quechua: The Fading Inca Language" and "Quechua in Paris". She's presenting the documentary in other cities and countries in hopes to introduce Quechua in areas that might not have a strong knowledge of the language otherwise.
For members of the Rowan community in attendance, the documentary provided an opportunity to broaden horizons and learn about a very different language and culture.  
"From speaking with our students and colleagues following the event, I found that they were fascinated by the film," said Marilyn Manley, professor and chair of the World Languages and Religions department, who brought the speaker to campus. 
Many in attendance were able to draw connections to their own, personal experiences as bilinguals and heritage speakers of languages other than English. Some students also revealed that they felt very inspired by the film to reclaim the languages and cultures in their own backgrounds.
"As I am attempting to preserve the languages I hope that my documentary and research reaches many native speakers helping them to recognize that the loss of a language cause it to dramatically disappear both socially and personally," Funegra concluded.
Alexandria Brooks is a rising senior journalism major and CHSS public relations intern, who is a regular contributor of content and articles about CHSS.