Akeem Browder
Akeem Browder
Akeem Browder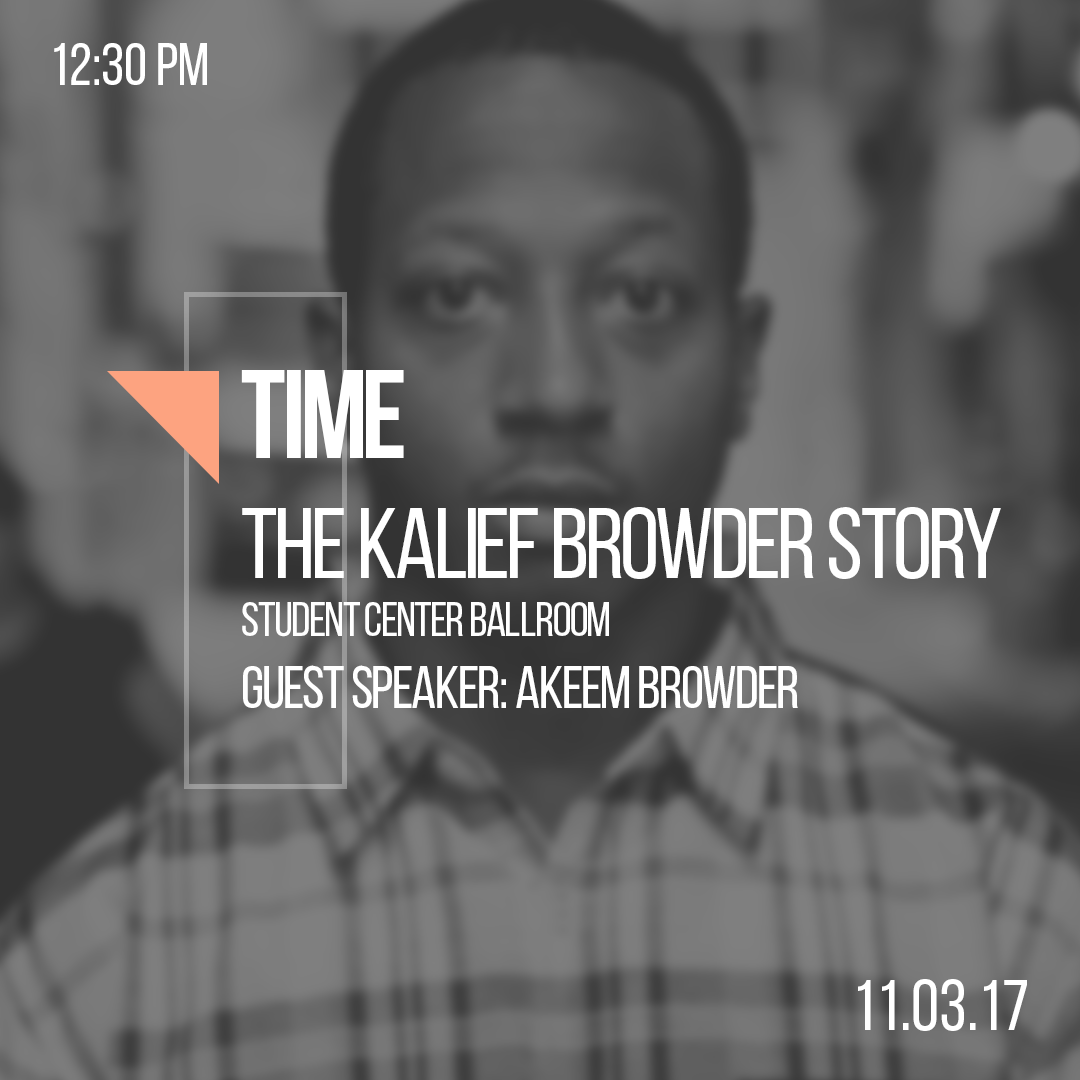 Date/Time: November 3, 12:30-2, Akeem Browder to speak at 2
Place: Eynon Ballroom
Please join us at Rowan University in the Student Center Ballroom to hear from Akeem Browder, as he details the many injustices that were carried out against his brother, Kalief Browder, from the streets of the Bronx, to the courts, to Riker's Island, where Kalief suffered at every level of the corrupt criminal justice system.
Kalief's story is the subject of a 6-part documentary series, titled "Time: The Kalief Browder Story," produced by Jay-Z and Akeem Browder. This documentary is currently being aired through NetFlix.
Join us on Friday, November 3rd, when we will show the first two parts of the six-part documentary series, from 12:30 p.m.- 2:00 p.m. Immediately following the screening of these two parts of the documentary, Akeem Browder will take the stage to provide a presentation in which he discusses the numerous injustices that were carried out against his brother Kalief, as well as their impact on his family, their significance for the widespread injustices found with the criminal justice system, and the reasons that he is currently running as the Green Party candidate for the Mayor of New York City.
This event is co-sponsored by the Rowan University Office of Social Justice, Inclusion, and Conflict Resolution, the Rowan University Africana Studies Program, and the Rowan University Maroon Book Club.