Women's and Gender Studies
Women's and Gender Studies
Women's and Gender Studies
Founded in 1974, the Women's & Gender Studies Program at Rowan University is one of the oldest in the nation, offering interdisciplinary academic programs including a minor and two certificates of undergraduate studies. Through academic programs and public events, the Women's & Gender Studies Program endeavors to call campus and community-wide attention to issues of gender, diversity, equity, and inclusion. Rowan's Women's & Gender Studies Program seeks to interrogate social and cultural norms, historical processes, and power structures through an intersectional, comparative, and global approach to constellations of identity such as gender, race, sexuality, ethnicity, class, and ability.
Coordinator
Dr. Melissa R. Klapper
Department of History
856-256-4500 ext. 53982
klapper@rowan.edu

 Follow us on Facebook 
February - National Girls and Women in Sports Celebration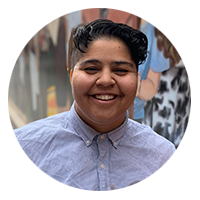 Join us for events throughout the month of February!
This year features 76ers play-by-play announcer Kate Scott, guest speaker Dr. Samantha N. Sheppard, and ESPN feature writer Katie Barnes (pictured left). Help celebrate women and girls in sports at Rowan Athletics' women's basketball game and Rowan Recreation's faculty and staff cycling class! 
You don't want to miss these awesome virtual and on-campus events! Learn more at our official website: https://go.rowan.edu/NGWSD
---
DON'T MISS:
Women's & Gender Studies Virtual Information Session
with Melissa Klapper, Ph.D., Jo Murphy, Ph.D., & Charita Harrell, M.F.A.
Thursday, February 17 at 4:00pm