Student Advisory Council
Student Advisory Council
Student Advisory Council
The  College of Humanities and Social Sciences (CHSS) strives to meet the ever-changingneeds of its diverse student population. In spring 2013, the Student Advisory Council (SAC) was formed to ensure student input in College-level decision making and events, as well as to bring awareness of student issues to College administration. Each council member comes with recommendation from faculty as a representative of the different majors and students groups that our College serves. Should you have any concerns, please do not hesitate to relay them to any of the SAC members using the email addresses provided.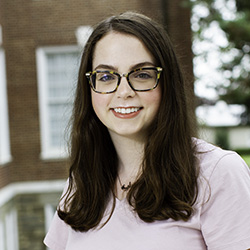 Sarah Antaki, Sophomore
Modern Languages & Linguistics and Biology Major
antaki75@students.rowan.edu
In Sarah's short time as a student, she is most proud of her recent internship as a medical scribe in a rheumatologist's private practice. In speaking about her CHSS major, Sarah credits Modern Languages & Linguistics with giving her more opportunities to connect with and understand people from other cultures and backgrounds. While on the Student Advisory Council, Sarah hopes to make a lasting impact on CHSS by focusing attention on student issues and strategies to improve the college experience of CHSS students as they pursue their academic goals.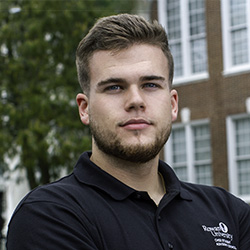 Matthew Braun, Freshman
Political Science Major
braunm22@students.rowan.edu
As a freshmen, first-generation college student, Matthew has already accomplished a lot! In addition to serving as the SGA Academic Senator for the College of Humanities & Social Sciences, Matthew is a student worker for the Political Science & Economics department. Matthew credits the efforts of his hard-working mother, his department, and the college, at large, for his success thus far. Matthew looks forward to having the opportunity to provide his peers with sturdy, supporting resources that enable them to achieve the same level of success for which he strives. Most importantly, he seeks to ensure that every student has an equal opportunity to reach their goals at Rowan and beyond.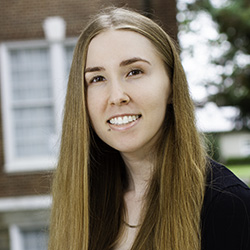 Amanda (Mandee) Hamill, Senior
Liberal Studies Major
hamilla7@students.rowan.edu
In her time at Rowan, Mandee has managed to maintain a 4.0 GPA—an accomplishment of which she is most proud. She most enjoys the freedom and interdisciplinarity that the Liberal Studies major has to offer. Through it, she can pursue studies in both her academic and creative interests. While on the Student Advisory Council, Mandee hopes to draw more attention and understanding to the value of the CHSS college and Liberal Studies major. She also hopes to help students from a wide range of disciplines feel more connected, and add to their sense of pride and identity in CHSS.
JaZhan Hicks, Junior
Political Science Major
hicksj8@students.rowan.edu
As a Political Science major, JaZhan has had the opportunity to gain valuable hands-on experience, while enjoying the teachings of his discipline. Most recently, JaZhan honed his political experience by running a local campaign. While on campus, he most enjoys the teachings of his Political Science professors. He describes them as knowledgeable, professional, eclectic, caring, and passionate. While on the Student Advisory Council, JaZhan hopes to bring more opportunities to the Political Science department, and its students, while also voicing their concerns. Additionally, he looks forward to working together with the Council to improve the College and its various departments.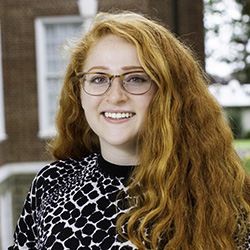 Gianna Hill, Junior
International Studies and Philosophy & World Religions Major
hillm3@students.rowan.edu 
Gianna has sought out multiple ways to engage herself on campus, and beyond. This past summer, she interned for a law firm in Center City, Philadelphia, where she had the opportunity to work with attorneys on cases involving criminal defense, employment law, civil rights, and civil litigation. On campus, Gianna also serves as the Student Coordinator for Employer Relations in the newly-formed CHSS Center for Professional Success. As a junior, she has found joy and passion in both of her majors. She credits her International Studies major for challenging her to think about her place in the world, while Philosophy & Religion Studies major has prompted her to think critically about her beliefs.
While on the Student Advisory Council, Gianna hopes to empower CHSS students to become more involved in the college so that they feel as if they are part of a cohesive group, as the Business and Engineering students do.  Additionally, she hopes to raise the visibility of the Student Advisory Council while making it more accessible to students.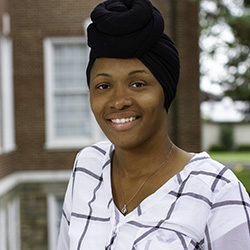 Jasmine Johnson, Senior
Africana Studies and History Major
johnsonj11@students.rowan.edu
Jasmine has managed to get involved in her college and her department while at Rowan. Most recently, she participated in a special internship in which she mentored students who were participating in the Model African Union. The internship afforded her the opportunity to study the role, structure, and activities of the African Union, as well as the economic, social, and political-security issues facing African countries. She joined a team of students to represent Eritrea, and she helped the new delegates prepare and compete against colleges in and outside of the United States. 
While on campus, Jasmine enjoys her classmates and teachers. She's had the privilege of making lifelong friends with reliable, caring people who have challenged her to become a better person. Through the Student Advisory Council, she hopes to bring her nontraditional college experience to the table to help other students.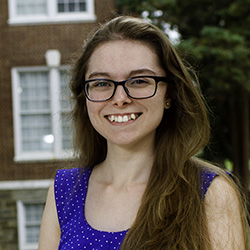 Erica Rager, Senior
Subject Matter Education and English major
ragere5@students.rowan.edu
As a senior this year, Erica is most proud of her acceptance as a student teacher in the English department at Cherokee High School. In her time as a student, she has enjoyed the rigor of her classes, and the motivation from her professors. Through the Student Advisory Council, Erica seeks to provide insight gained from her last three years in CHSS to help students in the college succeed.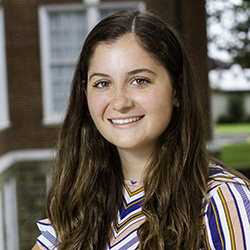 Ioli Ring, Junior
Law and Justice Major
ringi8@students.rowan.edu
In addition to serving on the Student Advisory Council, Ioli is embarking on her first internship at Zeff Law Firm—a civil rights and employment discrimination firm in Mount Laurel, NJ. Through the internship, Ioli has had the opportunity to work first-hand in her field of interest and gain a better understanding of the work of an attorney. As a 3+3 law school student, she has been satisfied with her time as a Law and Justice major because it gives students an opportunity to accomplish their goals at a more accelerated pace. Through the program, she has made great connections with professors across the campus. As a member of the Student Advisory Council, representing the largest major in the college,  Ioli hopes to be a voice for students within CHSS.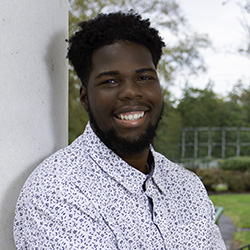 Josue Valerius, Junior
Sociology Major
valeri85@students.rowan.edu
Following his transfer from Wesley College, Josue is most proud of making dean's list in his first semester at Rowan. As a sociology major, he enjoys having advocating for his fellow students. He hopes to make an impact on the Student Advisory Council by producing unique and significant ideas that the Student Advisory Council can execute.