Philosophy Club
Philosophy Club
Student Philosophy Club
The Rowan Philosophy Club meets regularly during the school year to discuss a wide variety of topics. It's an opportunity for students to get to know other students with an interest in philosophy -- and to explore issues that go beyond what gets covered in their classes.
Faculty Advisors for the Club: Dr. Brad Elicker and Dr. Philip Osborne
Join our Philosophy Club Prof Link
Contact Information:
Upcoming Events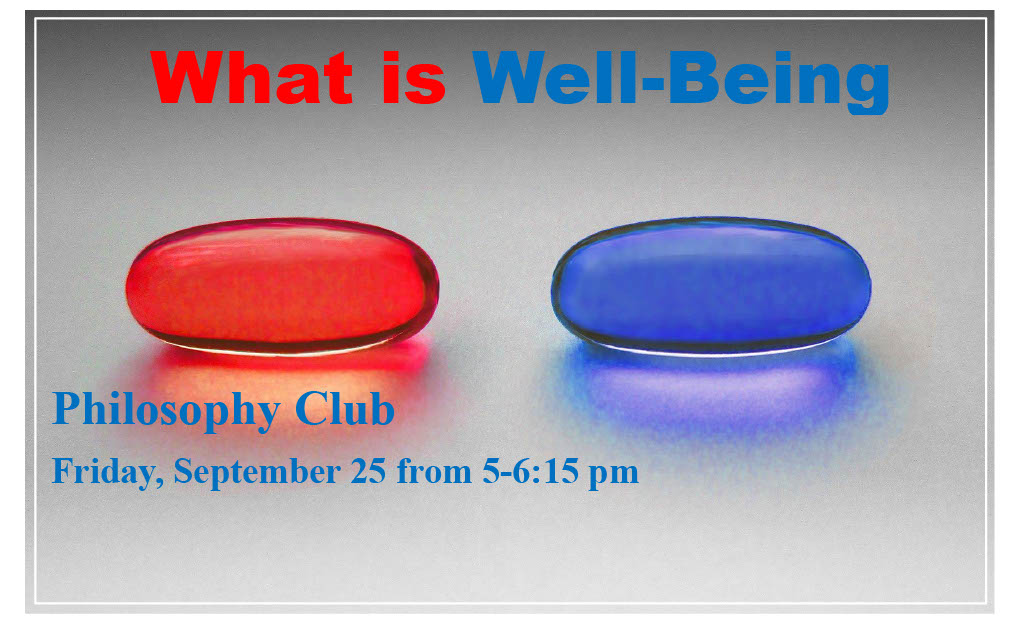 Join us Friday on Zoom
In the last Philosophy Club meeting we discussed consequentialism, the theory that says that when deciding what to do, you should always choose the act which will promote the best outcome for those who will be affected by it.  But what factors go into making one outcome better than another?  Almost everyone agrees that one factor is how well off people are.  But what exactly is well being?  We will consider three popular theories. Mental state theory says that all that intrinsically matters for determining one's level of well-being are the various mental states one has.  Preference theory says that well-being consists in having one's preferences satisfied. Objective theory is that well-being consists in having certain objectively valuable goods in one's life. 
Past Events