In Memoriam
In Memoriam
In Memoriam
DIANNE ASHTON - (1949-2022)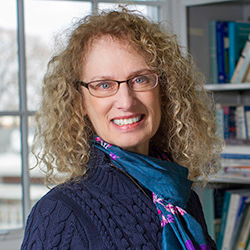 The Department of Philosophy and World Religions at Rowan University is deeply saddened to announce the passing of our esteemed colleague and dear friend Dr. Dianne Ashton, Professor Emerita of World Religions. After earning her Ph.D., from Temple University, Dr. Ashton joined Rowan's faculty in 1989, and taught with distinction in our department from then until her retirement in 2021. She served as chair of the Department of Philosophy and Religion from 1992-95. Dr. Ashton also played a pivotal role in the development of American Studies at Rowan. She was the founding director of the University's American Studies Program, which blossomed under 16 years of her stewardship.
During her time at Rowan, Dr. Ashton became one of the eminent scholars of American Jewish history and Jewish women's history. Her contributions included Hanukkah in America: A History, Rebecca Gratz: Women and Judaism in Antebellum America, and Four Centuries of Jewish Women's Spirituality, along with dozens of scholarly articles, book reviews, and essays. Moreover, she served 6 years as the editor of the journal American Jewish History, the premier journal in the study of Jewish history in America. She was the first female editor in the 118-year history of the journal. In recognition of these achievements, Dr. Ashton was awarded the Rowan University Senior Researcher Award for the College of Humanities and Social Sciences in 2017.
Dr. Ashton was also in demand as a teacher, especially her courses on the history of holidays, spirituality and nature, and religion in America. It was very important for Dr. Ashton to contribute to the advancement of Rowan students. Before her passing, she established the Dr. Dianne Ashton Scholarship in World Religions. Moreover, Dr. Ashton funded multiple student scholarships over the past 10 years. 
Dr. Ashton will be remembered by many, students and younger colleagues alike, as a warm, generous mentor. She will be missed by faculty and staff across the Rowan community.
BIOGRAPHY
Dr. Ashton's areas of scholarly research include American Judaism, women and Judaism, and religious life in America. She is currently the Editor of the scholarly journal, American Jewish History. She has also coordinated the interdisciplinary program in American Studies. You can visit the homepage for American Studies here. She listens to all kinds of music, hates winter, loves summer and claims to find archives exciting.
PUBLICATIONS
Dr. Ashton's most recent book is Hanukkah in America: A History (NewYork University Press, 2013)
Rebecca Gratz: Women and Judaism in Antebellum America (Wayne State University Press,1997)
Jewish Life in Pennsylvania (Pennsylvania Historical Association, 1998)
Four Centuries of Jewish Women's Spirituality (Beacon Press, 1992), co-edited with Ellen Umansky. 
Jewish Women's Spirituality
---
JIM GRACE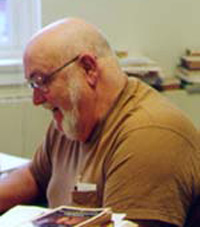 Grace's areas of scholary research and teaching include the sociology of religion, with a focus on New Testament and other early Christian writings. He has just completed a manuscript entitled, FindingJesus On Your Own.  For more information on the study of the historical Jesus, Grace invites you to visit the Rutger's Religionpage and the Jesus Quest page.