Alumni Highlights
Alumni Highlights
Alumni Highlights
Alumni Highlights
Both Donald C. Roberts III and Mahaa Ahmed were featured on the Student Affairs blog. See their stories here:
Donald C. Roberts III 
Mahaa Ahmed
---
Vincent Colantuoni is a Philosophy & Religion Studies (Philosophy specialization) and Communication Studies major. He has worked as an Orientation leader, Recreation Center Intern, Resident Assistant, and Event Director. He has been accepted to graduate school programs in Higher Education Administration/Student Affairs for next year. After graduate school, he plans to seek a professional position, preferably within Student Activities. His mission is to continue fostering the growth and development of individuals within a university environment because of the effect of mentorship in his life. He has presented his original research at an undergraduate student conference in Spring, 2017. He is a 2017 recipient of the Charles Wei-Hsun Fu Memorial Scholarship in World Philosophy and Religion.
Kyle Sullender (2017) is a double major in Journalism and Philosophy and Religion Studies (Philosophy specialization), with a minor in political science. He is a thoughtful and fair thinker with exceptional public speaking skills. He started at Rowan as a journalism major hoping to find a career in sports writing and broadcasting, but became consumed by contemporary and classic issues in politics, religion, and philosophy after his first year. He has been honored as a member of Phi Sigma Tau Philosophy National Honor Society. Kyle continued to practice journalism via internships with WHYY-Philadelphia and The Courier-Post Newspaper, and by freelancing for The Retrospect Newspaper and WHYY Newsworks until deciding to consider pursuing a Master's degree during the summer of 2016. In his senior year, he is the editor-in-chief of The Whit (Rowan's campus newspaper) and is preparing to pursue a Master's in Public Policy at Rutgers University with a research assistantship. He was also accepted to Master's programs at the University of Delaware, George Mason University, and George Washington University. The department is confident he will make a positive mark on the world through his writing and policy work.
News from Philosophy and Religion Studies Alumni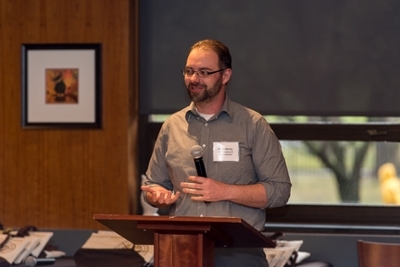 Brian Mintey, Class of 2008, works as an asylum officer for the Department of Homeland Security. He interviews and adjudicates the cases for applicants seeking asylum and refugee status. He has been processing refugees and asylum seekers in New York, at the Mexico border, and the Middle East. He has also become highly involved in his Union as a Shop Steward. Brian holds a Master's Degree in Philosophy from the University of South Florida.  A former Peace Corp volunteer, he extended his service work as a project developer and cultural coach for a partnership between the National Peace Corps Association and the Northeastern University D'Amore-McKim School of Business. Brian was our first Philosophy specialization graduates when our major began in 2007. 
Amanda Roesley, Class of 2013, works as an Autism Support Trainer in the Mt. Laurel School District with The Learning Well. She received her M.A. in School Psychology from PCOM in June 2015.  This degree extends research she began at Rowan where she examined ethical issues in contemporary education.  In the winter she will apply for BCBA certification (Board Certified Behavior Analyst), and will hopefully transition into a position as a BCBA shortly after. Amanda is entering her third year of graduate school.  She is now pursuing an Ed.S degree in School Psychology from the Philadelphia College of Osteopathic Medicine. After she completes this academic year, she will begin a full-time, year-long internship working directly under a certified School Psychologist. She expects to graduate in June of 2018.
Matthieu Walter Genay, Class of 2013, attended Rutgers Law School on a Dean's Merit Scholarship, graduating in 2017 with his J.D., as well as a Certificate in Corporate and Business Law from the Rutgers Center for Corporate Law and Governance. Matthieu earned First Year Honors and Dean's List recognition, in addition to his representing the law school in the Philip C. Jessup International Moot Court Competition. During law school, Matthieu spent time working in the Camden County Prosecutor's Office and in the Appellate Division of the New Jersey Superior Court. Matthieu has accepted a clerkship in the New Jersey Superior Court to begin in the fall of 2017 after he completes the New Jersey State Bar Examination.
Hurr Jaffry, Class of 2013, is currently finishing his Master's in Philosophy at Temple University where he received a scholarship and teaching assistantship. He plans to pursue adjunct teaching for the upcoming year and will teach symbolic logic at Rowan this fall.  In addition, Hurr is pursuing research in humanistic psychology.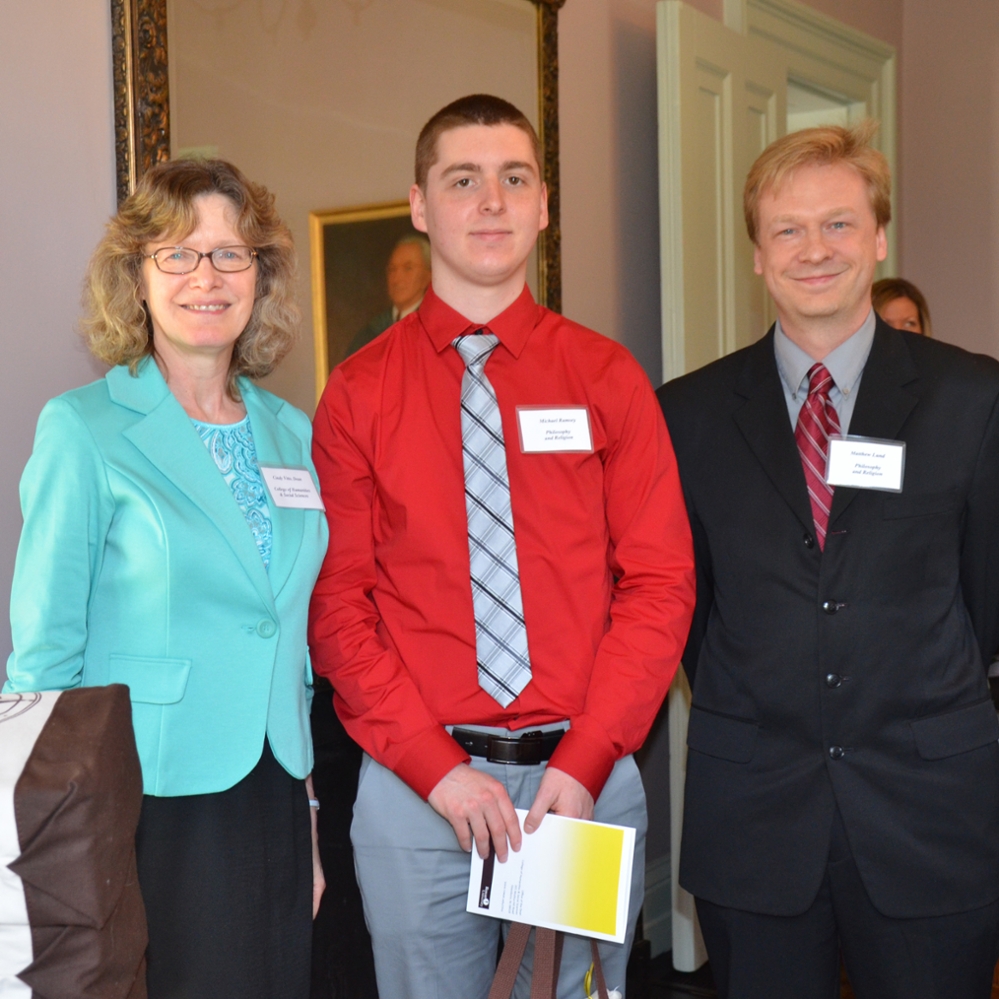 Michael L. Ramsey, Class of 2013, graduated summa cum laude as the department's Senior of Distinction after only three years. Pursuing a career in law, Michael was accepted to a number of the countries top law schools and ultimately decided to attend the esteemed New York University School of Law where he is set to graduate May 2017. During his time at NYU, Michael worked as a judicial intern at the U.S. District Court for the Eastern District of New York for the Summer of 2015, and as a summer associate at Kirkland & Ellis LLP's New York office for the Summer of 2016. Michael has since accepted a full time position as an associate with Kirkland & Ellis' Corporate Department starting in the Fall of 2017, after completing the New York Bar Exam in July 2017. Michael attributes much of his success and preparedness for his law school career to the skills he developed in Rowan's Philosophy program. Michael is eager to begin his career as a lawyer this fall, and is very thankful for the staff and faculty at Rowan for all of their support, assistance, and professionalism.
Ashley Super
, Class of 2013, works as an associate at Drinker, Biddle & Reath LLP, where she represents a range of clients in civil and criminal litigations at both the trial and appellate level. Ashley holds a J.D. from the University of Pennsylvania Law School. She also received a Certificate in Management from the Wharton School of Business. Before joining the firm, Ashley interned at the United States Attorney's Office for the District of New Jersey and at the District Attorney's Office in Philadelphia. She also interned with Judge William H. Yohn Jr. of the Eastern District of Pennsylvania. During law school, Ashley directed the University of Pennsylvania Law School's chapter of Youth Courts, which is supported by the Pennsylvania Bar Association as an alternative to the school-to-prison pipeline.
Bill Sihr, Class of 2014, is currently an MA student in the Philosophy Department at Temple University.  He will complete his master's degree this summer and apply for Ph.D. programs in the fall.  He specializes in political philosophy, ethics, and economic theory.
Jordan Stangle, Class of 2014, is currently a graduate student and research assistant at George Mason University. He is a student in their Master of Public Administration program with concentrations in environmental science and public policy. He received all As during his first semester and will pursue a PhD in environmental policy after he completes his MPA. Currently, he works as a research assistant at George Mason University. He is working on a project that is meant to evaluate the effectiveness of current legislation on limiting sexual assaults on college campuses. Most of his work centers around database administration and legislative research. He also works as a research assistant at Insight Policy Research. This company primarily focuses on program evaluations for federal agencies in the fields of education, healthcare, and nutrition. They also focus on advocating for underserved populations within these topics. He shared that the work atmosphere is great, and most days are interesting; however, he is still drawn to developing a career in the environmental sector.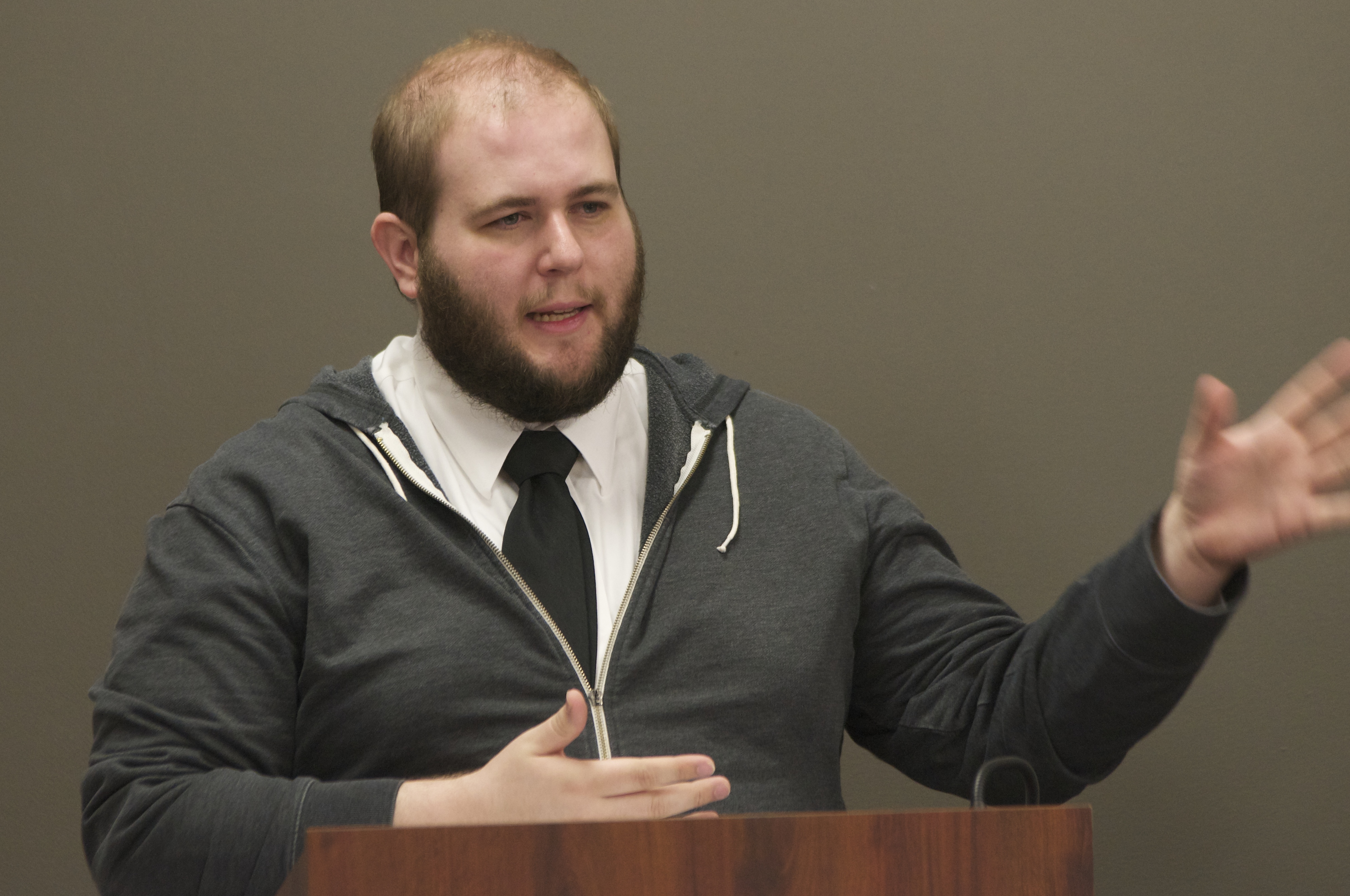 David King, Class of 2014, is currently completing his Masters degree in philosophy at San Francisco State University. He was appointed a Graduate Teaching Assistant in spring 2015, and has been teaching philosophy classes at SFSU since then.  He has taught six classes so far and will be teaching two more in the fall. He has completed his class work and will write a master's thesis in order to complete the program.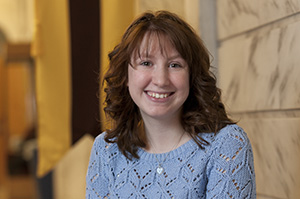 Kelly Lynch, Class of 2015, is a graduate student at Wake Forest University and will graduate in May 2017. She will work as a TA next semester and is very excited about teaching an undergraduate Communication course on technology and business. She also co-owns two companies.  The first company--Global Review Center—is a review hosting site.  Kelly serves as Vice President; she handles technology design and share operations management with her business partner. The other business is a smart technology company called Voltswitch Technologies.  She has designed the company is currently working on several different products which she hopes will be on the market next year. Kelly is Voltswitch's President and is responsible for creating product ideas and the designs to implement those ideas.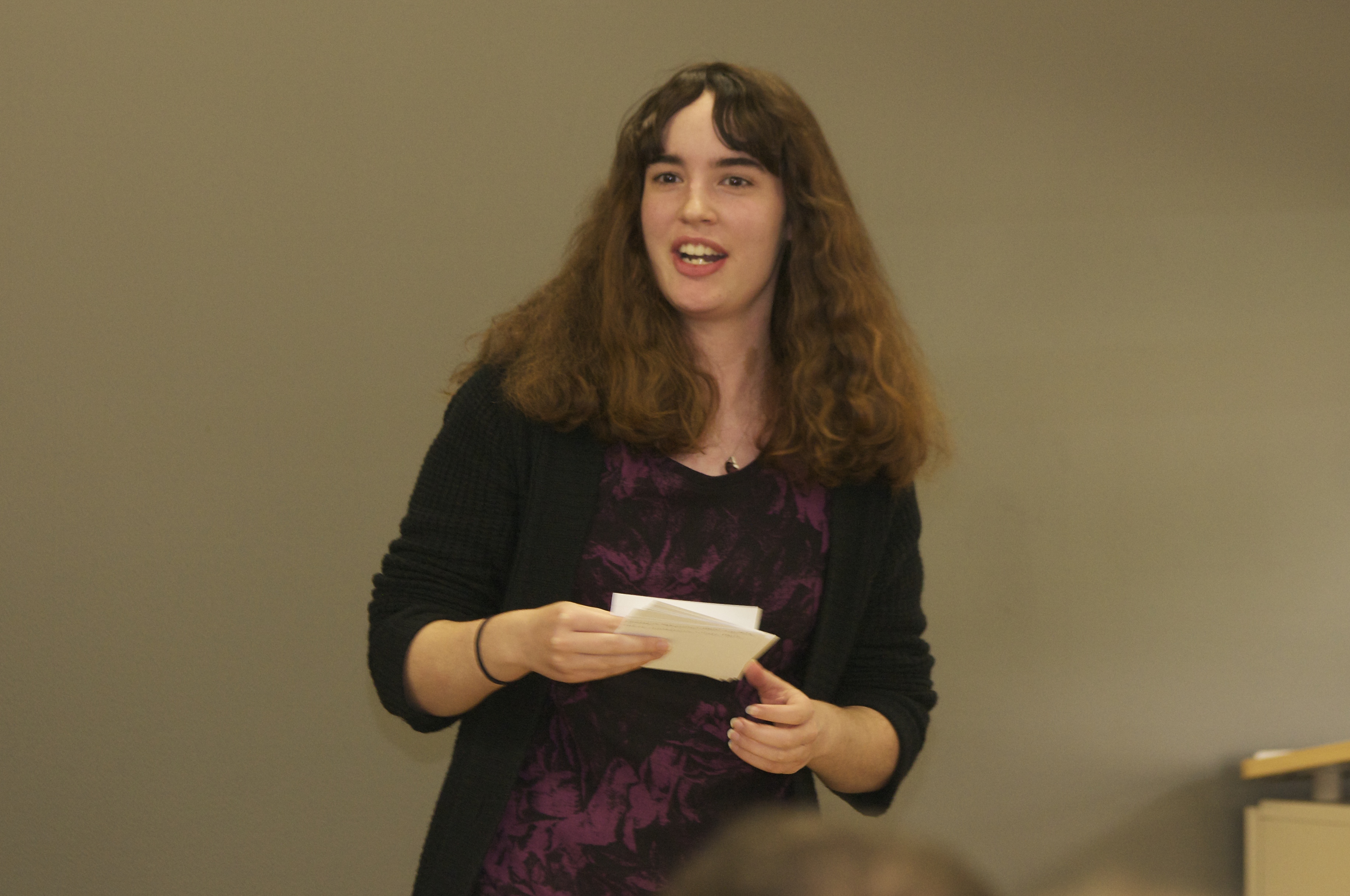 Katelyn Sullivan, Class of 2015, is currently working as the administrative assistant in the International Center here at Rowan University and will start her MA in Higher Education Administration at Rowan this fall. She loves her job and deeply appreciates the opportunity to meet students and faculty from around the world. She has found the knowledge she learned from her world philosophy and religion courses to be particularly useful in better understanding and making connections with international students and staff. Katelyn recently moved to Glassboro, where she lives with her husband, Isaac, their newly adopted dog, Emily, and a large number of tropical fish.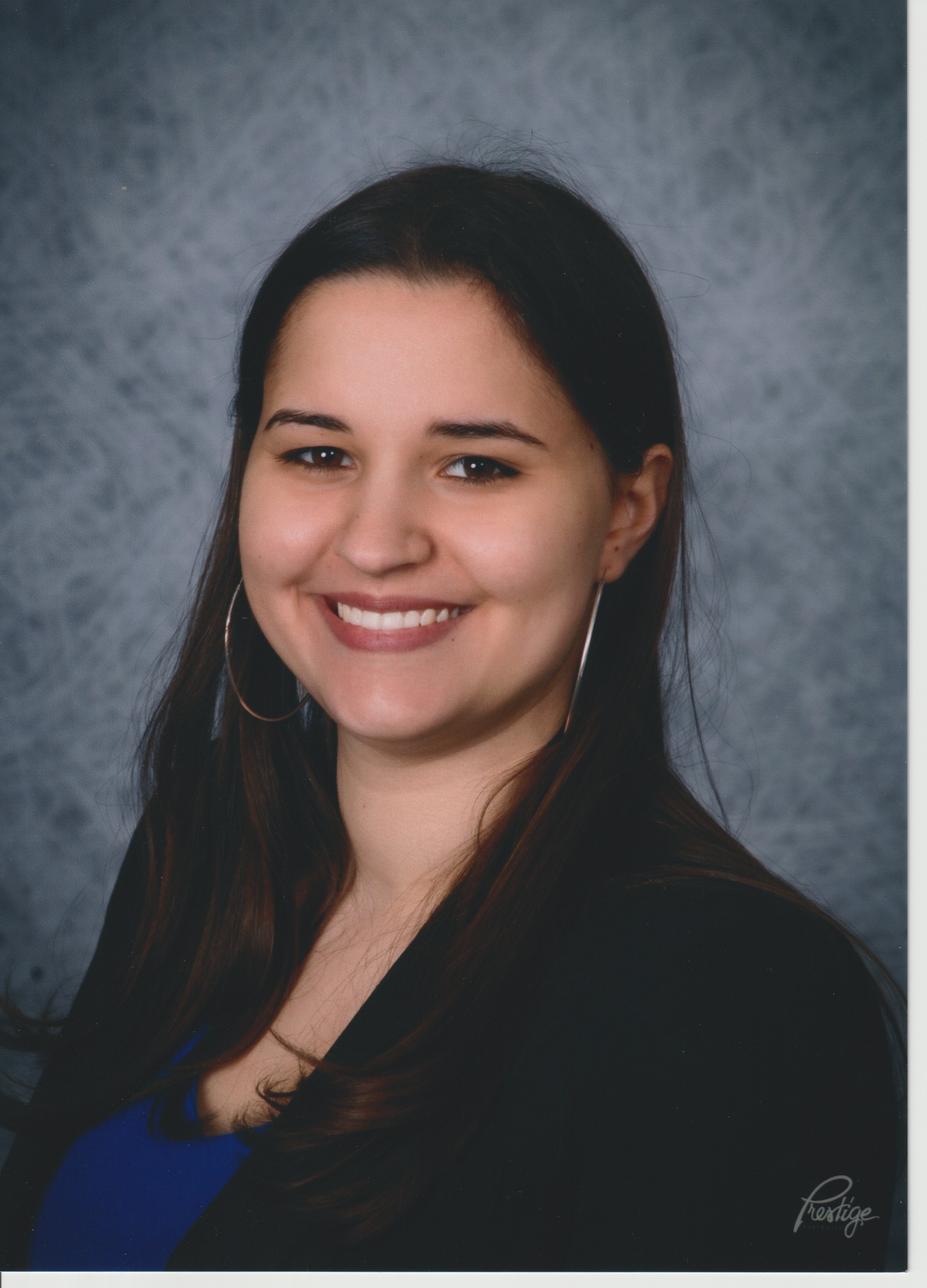 Marissa Considine, Class of 2019, was a double major in Philosophy and Theatre with a concentration in Musical Theatre, and was a member of the Bantivoglio Honors Concentration.  In August 2020 she started a doctoral program in Philosophy at the University of Wisconsin Madison as a fully funded teaching assistant, pursuing her interests in Philosophy of the Mind, Ethics and Metaethics. While at Rowan Marisa served as president of the Philosophy Club, writing its constitution and working to achieve its SGA chartered status. Marisa presented twice at Rowan's Regional Ethics Conference, first on "The Hidden Value of Nietzsche's Works on Women," noting that his works can be useful to feminists despite or because of their flaws, and subsequently her Senior Thesis, "Potential Generations and Our Duties to Them," which included a discussion of the effect of Parfit's Non-Identity Problem on that duty. In the Theatre department she performed in 10 productions including five principal roles and ensemble work. She also served as Dramaturge for a new play about the lives of two Holocaust survivors for the university's Samuel Becket Festival. For the festival she created materials providing concise explanations of Becket's philosophical concepts for a general audience. Marisa received a number of awards during her time at Rowan. She led her team to win the College of Humanities and Social Sciences Case Study Competition, proposing a curriculum and plan for the College of Humanities. She was a recipient of the Charles Wei-Hsun Fu Scholarship in Philosophy Award, the inaugural David Clowney Scholarship Award and the Excellence in Philosophy Award. For her work in "House of Murals" she was a Kennedy Center American College Theatre Festival Irene Ryan Acting Scholarship Competition Nominee. During her senior year she was named the Department of Philosophy and World Religions Senior of Distinction and was awarded The Joseph Robinette Excellence in Theatre and Dance Senior Medallion. Marisa is indebted to the wonderful Philosophy professors she studied under at Rowan who mentored and believed in her.