Natalie Schell-Busey, Ph.D.
Natalie Schell-Busey, Ph.D.
Natalie Schell-Busey, Ph.D.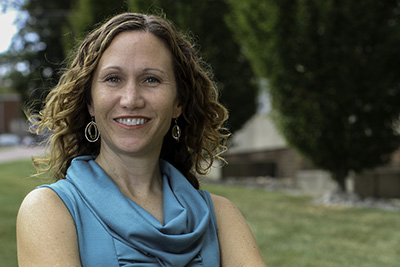 Associate Professor
Biography
Natalie Schell-Busey is an Associate Professor at Rowan University in the Department of Law & Justice Studies. She received her Ph.D. in Criminology & Criminal Justice from the University of Maryland at College Park. Her main research interests include white-collar crime, gender and crime, theory, social media and crime, and meta-analysis. Dr. Schell-Busey is currently involved in several projects, including an examination of the impact of extralegal variables on OSHA violations and an investigation into the gender differences in cyberbullying and the effectiveness of a Social Norms prevention program.
Selected Publications
Schell-Busey, N., Connell, N.M., and Kahle, L. (Forthcoming). Weight, perceptions, and bullying: What kind of pounds matter? Journal of Child and Family Studies. 
Schell-Busey, N. (2017). Do extralegal variables affect the post-inspection process of the Occupational Safety and Health Administration? Crime, Law & Social Change, 68(1), 187-216. DOI 10.1007/s10611-017-9681-7
Schell-Busey, N., Simpson, S.S., Rorie, M. & Alper, M. (2016). What works? A systematic review of corporate crime deterrence. Criminology & Public Policy, 15(2), 387-416. 
Johnson, J. and Schell-Busey, N. (2016). Old message in a new bottle: Taking gang rivalries online through rap battle music videos on YouTube. Journal of Qualitative Criminal Justice & Criminology, 4(1), 42-81.
Contact Information
Email: schell-busey@rowan.edu
Phone:(856) 256-4500 ext. 53538