Global Security Resources
Global Security Resources
Rowan University, in partnership with Rowan College at Burlington County, awarded three-year UISFL Grant
---
The International and Foreign Language program at the US Department of Education has awarded Rowan University funding for a three-year program for Undergraduate International Studies and Foreign Languages (UISFL). Together with our consortial partner, Rowan College at Burlington County, the university will lead a series of important actions to further develop international studies at both institutions. Through the UISFL grant, this project
 integrates a targeted study of global health threats, environmental dangers, and emergency response into its International Studies Program. 
This project centers on five specific strategies implemented through a series of innovative courses, new degree programs, novel security-focused study abroad, and a range of extracurricular activities:  
First, developing a Global Security emphasis within RU's International Studies Program, centering on three interrelated areas: health, environment, and emergency response. 

Second, expanding the availability of (and increasing enrollment in) language courses relating to global security (Arabic, Chinese, and specific Spanish courses).
Third, integrating global security thematic content (especially on health, environment, and emergency response) into study abroad and overseas faculty-led programs.
Fourth, developing a Global Studies major at Rowan College at Burlington County.
Fifth, creating this online consultancy on global security (centered on health, environment, and emergency response).
Rowan's Commitment to Global Security and International Studies: Integrating Health, Environment, and Emergency Response
---
As global security becomes increasingly complex, institutions of higher education are called upon to provide a mix of language training, regional knowledge, and specialized technical expertise. Through interdisciplinary programming in global security that focuses on health, environment, and emergency response, coupled with strengthening foreign language training and building international studies, the UISFL grant enables Rowan University to become a leading undergraduate center in global security for years to come. Rowan University has undergone several recent transformations enabling it to become a Carnegie-ranked, comprehensive public research institution that remains committed to undergraduate education with its consortia partners. Building on faculty strengths in international studies and global security, strong student demand for language courses and international programs, and extensive support for Rowan University's International Studies Program, the UISFL grant allows Rowan to prepare its students to meet 21
st
century global security challenges.
There is a deep and long-term commitment among faculty, staff, and administration at Rowan to the growth and success of their international studies programs. Rowan University strongly demonstrates its commitment to international studies at multiple levels. Most broadly, RU offers over 200 internationally-focused courses across the humanities, social sciences, natural sciences, engineering, education, and professional disciplines. These courses indicate the broad-based, faculty-based commitment to international studies at RU.
More concretely, RU has committed to ensuring its students receive a global perspective by requiring all students to fulfill a Global Literacy requirement as part of its general education curriculum (called "Rowan Core"). As one of six literacies (the others being Artistic, Communicative, Humanistic, Scientific, and Quantitative), Global Literacy "requires knowledge of the diversity of world cultures and recognition of the interdependence of the contemporary world... [as well as the] extensive globalization of the world's economies and societies." This university-wide commitment is a recognition – by even the most structured programs at RU – that their graduates must gain an understanding of our interconnected world.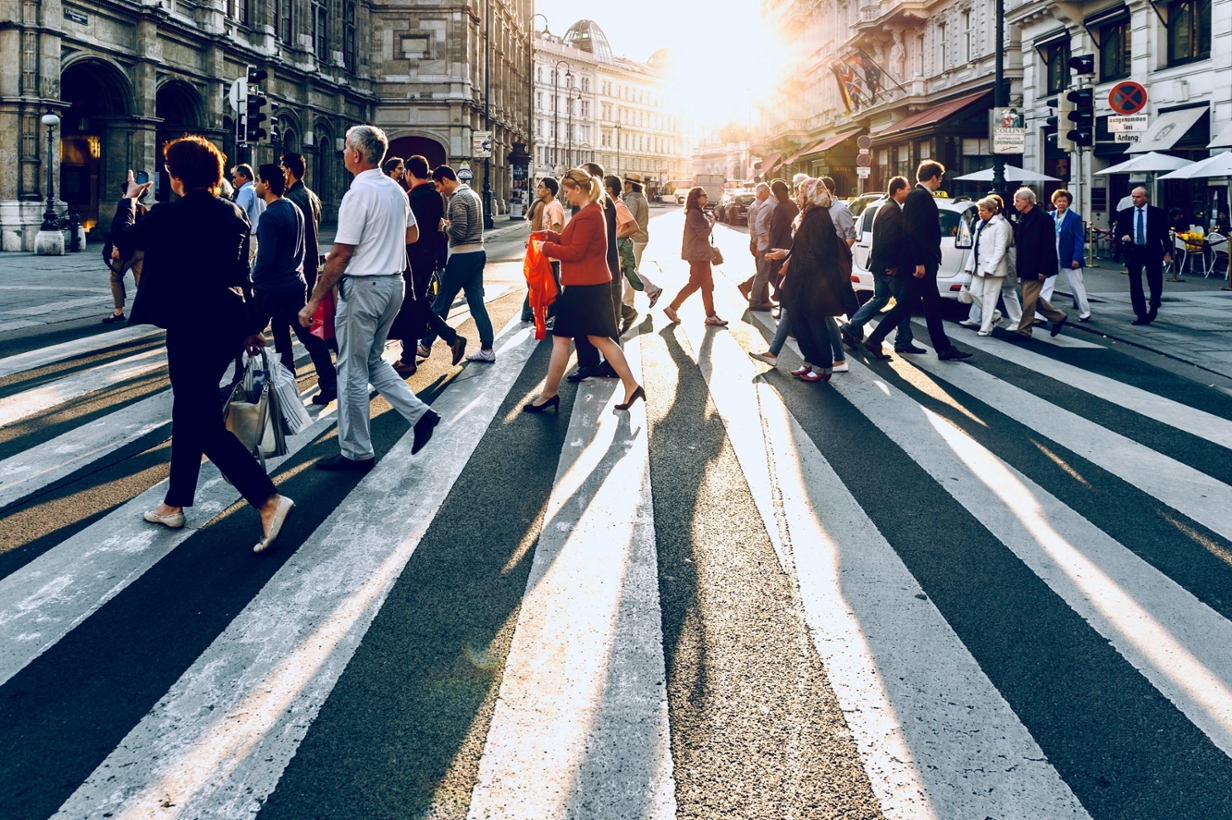 About the Global Security Resource Page
---
This page on global security, made possible by the UISFL grant, serves as a resource for students, faculty, and anyone else interested in security studies and international affairs. This website reflects Rowan's model of building the interdisciplinary study of global security by identifying resources relating to health, environment, emergency response, and more within the discipline of global security. In addition you can find listings of fellowship, study, and employment opportunities at international agencies and institutions relating to global security.
The UISFL grant-supported project takes a broad approach to global security by connecting core courses in international studies (on international security, international relations, cultural and area studies, and language courses) to coursework in environmental science, global health, and emergency response. Through these extended linkages to both the sciences and professional programs, the project adapts the training in global security more directly to 21st century security challenges that require a mix of language study, area and cultural knowledge, and technical expertise.
Many International Studies Program majors seek positions relating to global security in the State Department, the CIA, the FBI, or the UN. In addition, many students across campus are deeply concerned about the issue of climate change, health, and other problems facing the world today. This site, as well as other projects Rowan is implementing, provides an opportunity for students to study and learn about these concerns and apply what they learn in the workforce. Providing this resource center on the topic of global security not only serves other institutions of higher education, but also gives research/internship opportunities for International Studies majors, organically giving them marketable experience and knowledge.