Student Success
Student Success
Student Success
CHSS Senior of Distinction (2018)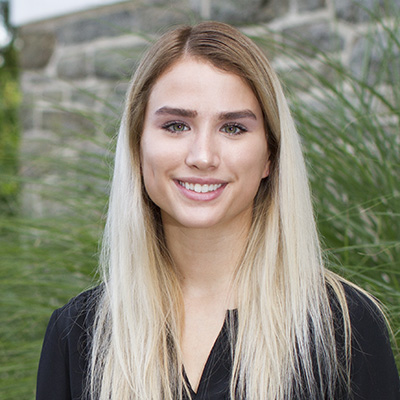 Carlee Murphy - Sequences in Sociology and Perspectives of Business
Minor in Marketing
Carlee transferred to Rowan in fall 2016 and has always been a proactive, mature and motivated student.  She earned her A.S. in Business Administration from Rowan College at Burlington County where she was a member of the Phi Theta Kappa Honor Society. 
Carlee chose the Liberal Studies program at Rowan as a way to combine her passions for sociology and business and truly values her interdisciplinary education.  She will also be completing a minor in Marketing.  She has served as an active member of the College of Humanities & Social Sciences Student Advisory Council as well as the Tau Sigma Honor Society for transfer students. 
Carlee believes her short time at Rowan has helped her discover her passion for learning and is confident that her Liberal Studies degree has taught her the skills necessary to adapt and succeed in society and the ever-changing business world.  Her goals after graduation are to begin her professional career in a higher education setting and eventually attend graduate school for either Sociology or Academic Advising.
---
Previous Recipients:
2017 - Marissa Cartier (LS/HSS and Sociology/Perspectives of Business)
2016 - Ellen Bonitatibus (English/History)
2015 - Carly Francis (American Studies/English)