Faculty Contributors
Faculty Contributors
Faculty Contributors
Maria A. Rosado, Ph.D., Co-Curator
Professor of Anthropology
Rowan University
Sociology and Anthropology Dept.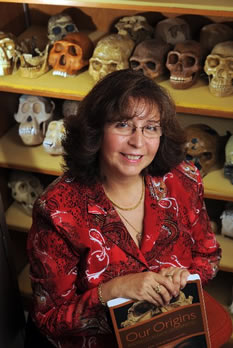 Maria A. Rosado is a Professor of Anthropology in the Department of Sociology and Anthropology. She teaches Indians of North America, Natives of South America, Forensic Anthropology, Human Variation, and Human Evolution. She also team teaches the Honors course Human Ecology. Dr. Rosado'Äôs current research focuses on the health of prehistoric peoples of Chile's semiarid north spanning approximately 4,000 years. Dr. Rosado is adjunct investigator of physical anthropology at the Museo de La Serena, Chile where for the last twenty years, she has conducted paleopathology and osteological analyses on skeletal collections representing the Formative and Archaic period cultures of Chile's semiarid north region. In collaboration with the archaeologists at the museum she has developed and effected conservation and registry protocols for the collections. For many years Dr. Rosado has also organized and presented, with the participation of Rowan University students, the workshops "International Seminar: The Human Skeleton in Forensic Medicine" "Osteology and Forensic Facial Reconstruction" for the police and detectives of Chile's IV Region.

Since 2000, Dr. Rosado has co-directed with the archaeologists at the Museo De La Serena the Rowan University-Museo de La Serena Archaeology Fieldschool. Rowan students travel to Chile with M. Rosado and under her tutelage conduct research at the bioarchaeology laboratory. This research involves osteological, forensic, zooarchaeological, and anthropometric studies of human remains. In addition, the students participate in the conservation of skeletal remains and excavations of archaeological sites. and presentation of their research at Rowan Univeristy's STEM Symposium, St. Joseph's Sigman XI, and Pelaopathology Association. In the years 2000-2005 Dr. Rosado also documented the Cohansey Old Baptist Cemetery located in Hopewell, New Jersey. In collaboration with a geographer and a historian, she has developed a burial registry that identifies the individuals buried at the cemetery, the preservation status of the gravestones, and the burial location via the mapping sciences. Dr. Rosado has presented her research at national and international professional conferences with her students (Rowan Univeristy's STEM Symposium, St. Joseph's Sigman XI, and Pelaopathology Association).

In 2010 Dr. Rosado's proposal to create a museum of anthropology at Rowan was approved by the dean of the College of Arts and Sciences. In collaboration with her colleague Dr. Jane Hill, Dr. Rosado developed and created MARU. Currently, both Dr. Rosado and Dr. Hill are co-curators of MARU.
Degrees earned:
Ph.D. Anthropology, Rutgers University, 1994
M.A. Anthropology, Rutgers University, 1990
B.A. Microbiology, Rutgers University, 1981
---
Jane A. Hill, Ph.D., Co-Curator
Professor of Anthropology
Rowan University
Sociology and Anthropology Dept.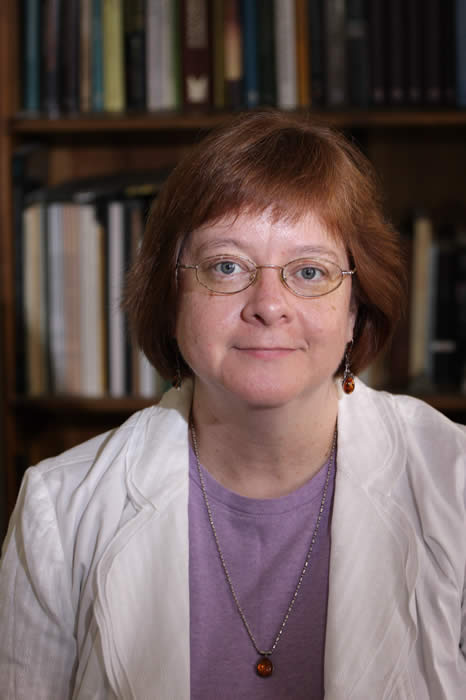 Jane A. Hill has taught regularly as an adjunct professor in anthropology at Rowan University since 2005while working to complete her doctoral research. She joined the Department of Sociology and Anthropology faculty as an assistant professor in the fall of 2012 and was named co-curator of the Museum of Anthropology at Rowan University in Spring 2012. Dr. Hill received her B.A. in Journalism at the University of Mississippi where she graduated summa cum laude in 1987. After working as a beat reporter and investigative writer concentrating on environmental issues for newspapers in the southeastern United States, Jane returned to graduate school at the University of Memphis where she earned her M.A. in Anthropology in 1999 studying Pre-Columbian Mississippian cultures. She also earned another M.A. in Art History and Egyptology from the Institute of Egyptian Art and Archaeology at the University of Memphis in 2001. Her thesis, Cylinder Seal Glyptic in Predynastic Egypt and Neighboring Regions, was recognized as the outstanding thesis in Art History in 2002, and was published in 2004. While in Memphis she worked with the late William J. Murnane on his epigraphic survey of the Hypostyle Hall in Karnak Temple in Luxor, Egypt.

In 2000, Dr. Hill was accepted into the Penn's Egyptology program. Her research interests include the development of writing in ancient Egypt's Predynastic and Early Dynastic periods and how it was used as an administrative and symbolic tool. During her tenure at Penn, Dr. Hill collaborated with Dr. John Weeks to edit two books which made data from Maya archaeological excavations conducted by the University of Pennsylvania and the Carnegie Institution in Washington more widely available to students, educators, and the public. She also worked with numerous archaeological projects in Giza's western cemeteries, the New Kingdom temple complex of the pharaoh Ahmose at Abydos, the Middle Kingdom cemetery at Saqqara, the Middle Kingdom town of Wah-Swt dedicated to the cult of the pharaoh Senwosret III. Her own dissertation research was conducted at the Predynastic cemetery site of el-Amra, Upper Egypt, supported by a National Science Foundation Dissertation Enhancement Grant. Her survey uncovered a previously unknown settlement containing evidence of sealing practices, specialized production, and contact with the cultures of the southern Levant. Dr. Hill was inducted to the Kolb Society of Fellows in 2008 and was awarded her doctorate in the spring of 2010. Her dissertation is entitled "Interregional Trade, Cultural Exchange and Specialized Production in the Late Predynastic: Archeological Analysis of el-Amra, Upper Egypt." http://repository.upenn.edu/dissertations/AAI3414196/

Currently, Dr. Hill is conducting a multi-year research project involving the large Predynastic Egyptian collection at the University of Pennsylvania Museum of Archaeology and Anthropology. She plans to return to el-Amra to conduct excavations of the settlement. In collaboration with Dr. Maria Rosado and Rowan anthropology students, Dr. Hill is conducting an interdisciplinary research project involving Predynastic human remains in the Penn Museum collection and developing a field course in Egyptian archaeology which will allow Rowan students to travel to Egypt for the purpose of studying Egyptian archaeological sites and museum collections house in Egypt firsthand
Degrees earned:
Ph.D. Anthropology, University of Pennsylvania, 2010
M.A. Art History and Egyptology, Institute of Egyptian Art and Archaeology at University of Memphis, 2001
M.A. Anthropology, University of Memphis, 1999
B.A. Journalism, University of Mississippi, 1987
---
Marilyn S. Manley, Ph.D.
Associate Professor of Spanish
Rowan University
Foreign Languages and Literature Dept.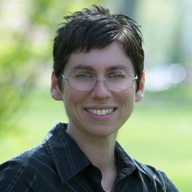 Marilyn Manley is an Associate Professor of Spanish. Her teaching and research interests include topics of theoretical linguistics and applied linguistics, with a specialization in Hispanic sociolinguistics and anthropological linguistics. She has presented papers at national and international conferences and published on Hispanic sociolinguistics and Quechua (the indigenous language of the South American Andes, spoken today by over ten million descendants of the Incan Empire). She has lived and studied in the United States, Spain, Mexico, and Peru and has carried out linguistic research with speakers of English, Spanish, Quechua, and Juchitán Zapotec.

Marilyn Manley received her Doctorate from the Department of Hispanic Languages and Literatures at the University of Pittsburgh in Pennsylvania in April 2004 with a major field concentration in Hispanic Linguistics and a minor field concentration in Methodology and Applied Linguistics. Also in April 2004, she obtained a Graduate Certificate in Latin American Studies from the Center for Latin American Studies at the University of Pittsburgh.

In August 2001, she received a Certificate in Advanced Quechua Language Study from the Centro de Estudios Regionales Andinos "Bartolomé de Las Casas", Cuzco, Peru. Earlier the same year, in April 2001, she received her Master's in Hispanic Linguistics from the University of Pittsburgh.

She completed her undergraduate work at Boston University in Massachusetts in May 1999. At Boston University, she completed two majors, Linguistics and Hispanic Languages and Literatures. During her undergraduate career, in 1998, she earned credit towards her Bachelor's degree abroad while studying at the Instituto Internacional in Madrid, Spain.

She has presented papers at national and international conferences on a variety of theoretical and applied linguistics topics such as Quechua/Spanish language attitudes, Quechua identity maintenance, cross-linguistic influence of the Cuzco Quechua epistemic system on Andean Spanish, Cuzco Quechua epistemic markers in discourse, Less Commonly Taught Languages (LCTL) pedagogy, the implementation of technology in foreign language instruction, back-channel behavior, code-switching, and Quechua Language internet resources (click here to see her work-in-progress, a "Quechua Language Instructional Website").

She also regularly participates in professional workshops dedicated to the discussion of teaching methods. The majority of these workshops have been offered by Rowan University'Äôs Faculty Center for Excellence in Teaching and Learning. Some of the topics of these workshops have included foreign language placement testing, variation in students'Äô learning styles, student evaluations of teaching, commenting on students'Äô writing, classroom assessment techniques, and creating community in the classroom.
Degrees earned:
Ph.D. Hispanic Linguistics, University of Pittsburgh, 2004
M.A. Hispanic Linguistics, University of Pittsburgh, 2001
B.A. Linguistics, Boston University, 1999
B.A. Hispanic Languages and Literatures, Boston University, 1999
---
Seran Schug, Ph.D.
Adjunct Professor
Rowan University
Lecturer Sociology and Anthropology Dept.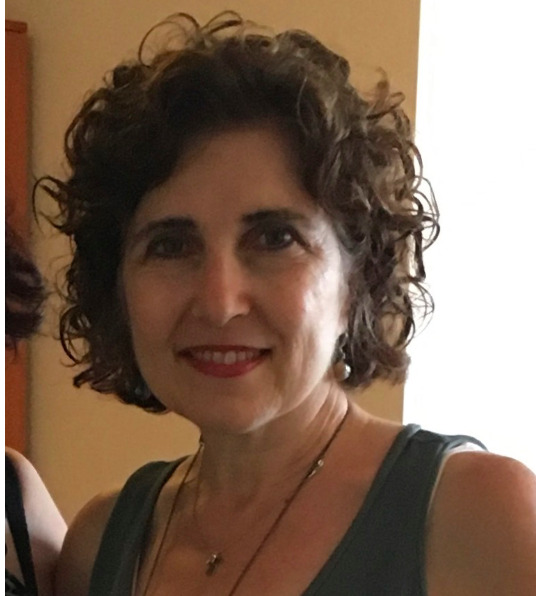 Seran Schug is an Instructor in the Department of Sociology and Anthropology at Rowan University and is the Director of Voices of the Garden State: Life Histories that Shape New Jersey. Dr. Schug received her Ph.D. in anthropology from the University of Pennsylvania in 2010 and her Masters in Creative Arts in Therapy from Hahnemann University (now Drexel) in 1987. Dr. Schug specializes in cultural/linguistic, aesthetic, and medical anthropology, and has research expertise in narrative and discourse analysis. She is currently engaged in a collaborative project investigating the potential benefits of health applications for adolescents who have experienced traumatic adverse childhood experiences. She also conducts ethnographic research on the therapeutic use of the arts in medical and private settings in the United States and is editing a book entitled, Anthropological Perspectives on the Creative Arts Therapy. Her dissertation 'Speaking and Sensing the Self in Authentic Movement: The Search for Authenticity in the 21st Century U.S. Experience Economy' analyzes Authentic Movement as a culturally constructed practice of self-invention through dance and narrative. Dr. Schug has presented her cultural analyses of creative arts therapies at national conferences and has also conducted seminars for graduate and medical students at local schools of medicine including Jefferson University, Philadelphia College of Osteopathic Medicine, and Rowan University's School of Osteopathic Medicine. She served as book review editor of the Journal of Linguistic Anthropology from 2004-2007.
Dr. Schug is also a Licensed Professional Counselor with over 15 years of clinical experience as a psychotherapist in residential treatment facilities and other healthcare settings for adolescents and adults suffering from a variety of challenges including traumatic brain injury, history of traumatic sexual abuse, schizophrenia, autism, anxiety, and depression. Her clinical experience informs her understanding of the role of culture in medicine and serves as a useful resource for ethnographic case studies in her class lectures and discussions.
Dr. Schug is excited to work with students at Rowan in creating this multi-dimensional archive of life histories including stories of immigration, healing, personal growth, and empowerment. Integrating theories of embodied listening and critical ethnography, Voices of the Garden State promotes ethnographic research that moves beyond mere description and documentation. Rather, students learn to conduct ethnographic interviews through compassionate listening and self-reflection so that the resultant life histories foreground the voices of the people who have generously shared their stories for this archive.
Degrees Earned:
Ph.D. Anthropology, University of Pennsylvania
M.C.A.T. Dance/Movement Therapy, Drexel/Hahnemann University
B.A. Economics, University of Pennsylvania
---
R. Dustin Cushman
Adjunct Faculty Member
Rowan University
Sociology and Anthropology Dept.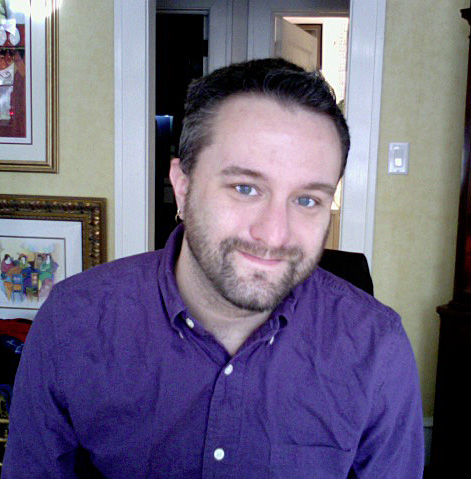 Professor Dustin Cushman is an adjunct at Rowan University in the Sociology and Anthropology department. He teaches courses in Cultural Anthropology, Archaeology, Magic and Religion, and Sex and Sex Roles. Professor Cushman is an archaeologist with a focus on the Native Americans of North America. While his background is primarily concentrated on Native American groups in the Mid-Atlantic, he has also done field and lab work on historic sites throughout the region. His areas of specialty are in religion and ideology, mortuary rituals, beliefs about death and dying, and museum studies. His dissertation work was focused on understanding changes to the Delaware culture due to colonization, and how these changes are reflected in their burial practices. He also has a keen interest in modern material culture studies, popular culture, and America'Äôs renewed fascination with ghosts and spiritualism. Professor Cushman holds a BA and MA in Anthropology and is finishing his PhD in Anthropology.
Degrees Earned:
B.A. Anthropology
M.A. Anthropology
---