Dr. Marquita Smith
Dr. Marquita Smith
Dr. Marquita Smith

Assistant Professor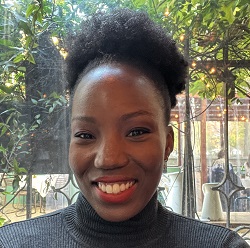 Contact Info
Biography
Marquita R. Smith graduated from Rutgers University, Newark with a B.A. in Journalism and an M.A. in English in 2009. She received her Ph.D. in English and Cultural Studies from McMaster University in 2015. Her book project, 
Beyond the Hold: Black Women's Narratives of Care and Carcerality
​ (under contract with the University of North Carolina Press), offers an exploration of how contemporary black women's writing clarifies and theorizes the multiple forms of both power and resistance within a carceral culture, arguing that such intimate representations reveal the assumptions that shape our lived experiences and expand our capacity to imagine a freer future. In 2018 she was awarded a Career Enhancement Fellowship by the Woodrow Wilson National Fellowship Foundation (now renamed the Institute for Citizens & Scholars) and is a recipient of a 2022 NEH Summer Stipend. Her work has been published in venues such as 
The Black Scholar
,
 James Baldwin Review
,
 Postcolonial Text
, 
Popular Music and Society
,
 The Routledge Research Companion to Popular Music and Gender
, 
Popular Music and the Politics of Hope: Queer and Feminist Interventions
, 
The Puritan Magazine, and Beyoncé in the World: Making Meaning with Queen Bey in Troubled Times. 
Her teaching and research interests include African American literature and culture, hip-hop studies, gender and sexuality, and critical race studies. ​