Dr. Sierra Lomuto
Dr. Sierra Lomuto
Dr. Sierra Lomuto

Assistant Professor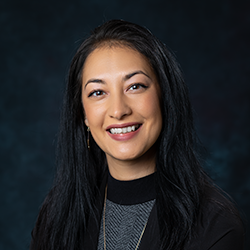 Contact Info
Laurel Hall, Rm. 105
Biography
Sierra Lomuto received her Ph.D. in English Literature from the University of Pennsylvania in 2018. She also earned her B.A. and M.A. from Mills College after previously studying at the Peralta Community Colleges, City College of San Francisco, and UC Santa Cruz. As an undergraduate, she was a dual major in Creative Writing and Women's, Gender, and Sexuality Studies. She spent two years (2018-2020) at Macalester College as a Consortium for Faculty Diversity Postdoctoral Fellow, where she developed courses on the Global Middle Ages, Race and Medieval Literature, Chaucer and Adaptation, and Travel Literature. Her book-in-progress, Exotic Allies: The Racial Formation of Mongols in Medieval Literature, places medieval English literature within a global framework in order to examine how the geopolitics of European-Mongol relations engendered a discourse of racial ideologies long before they were institutionally codified in the modern era. It argues that Europe's ambivalent perception of Mongols coheres within a racial logic shaped by anti-Muslim crusader sentiment and a desire for more global significance. Exotic Allies ultimately claims that medieval formations of race matter to understanding the relational and complex ways in which Asians are still racialized today. Dr. Lomuto's essays have been published in the peer-reviewed journals Exemplaria and postmedieval, and the edited collection Rethinking Medieval Margins and Marginality (Routledge), as well as public venues such as In the Middle, Public Books, and Medievalists of Color. She has forthcoming work in Global Medieval Travel Writing: A Literary History (Cambridge), The Chaucer Encyclopedia (Wiley), and Approaches to Teaching the Arthurian Tradition (MLA). She is a participant of the Immersive Global Middle Ages Institute, a two-year NEH Institute for Advanced Topics in the Digital Humanities, which develops skills and methods for using virtual reality technologies in research and teaching. She also serves on the Editorial Board of Speculum: A Journal of Medieval Studies.
Dr. Lomuto will be a member at the Institute for Advanced Study during the 2023-2024 academic year under a Mellon Fellowship for Assistant Professors.
At Rowan, Dr. Lomuto teaches Critical Methods for English Majors, Shakespeare, the first half of the British literature survey course, a course on the Global Middle Ages and Modern Media for the Honors College, and senior seminars in medieval literature.