Events
Events
Spring 2023 Events
Join us for any (or all) of our events this Spring Semester, 2023
---
Fall 2022 Events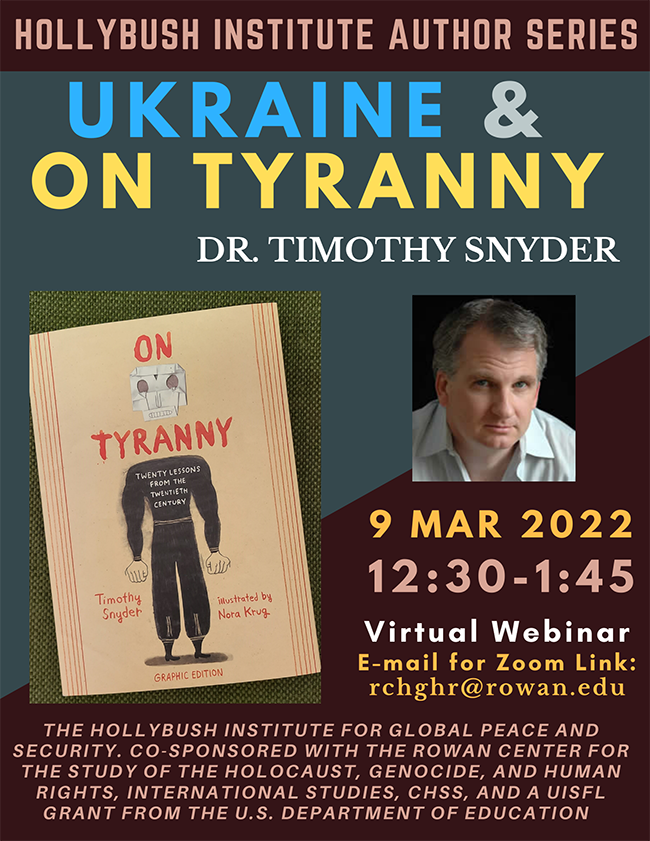 THIS Wednesday, March 9, 2022 at 12:30: Prof. Timothy Snyder of Yale University will give a talk, "Ukraine and On Tyranny: Reflections on the Russian-Ukraine War and Authoritarianism."
This talk is co-sponsored with the the Rowan University Center for the Study of the Holocaust, Genocide, and Human Rights and the College of Humanities and Social Sciences, and is made possible by a UISFL Grant from the US Department of Education."
Meeting ID: 631 823 685
Password: 735241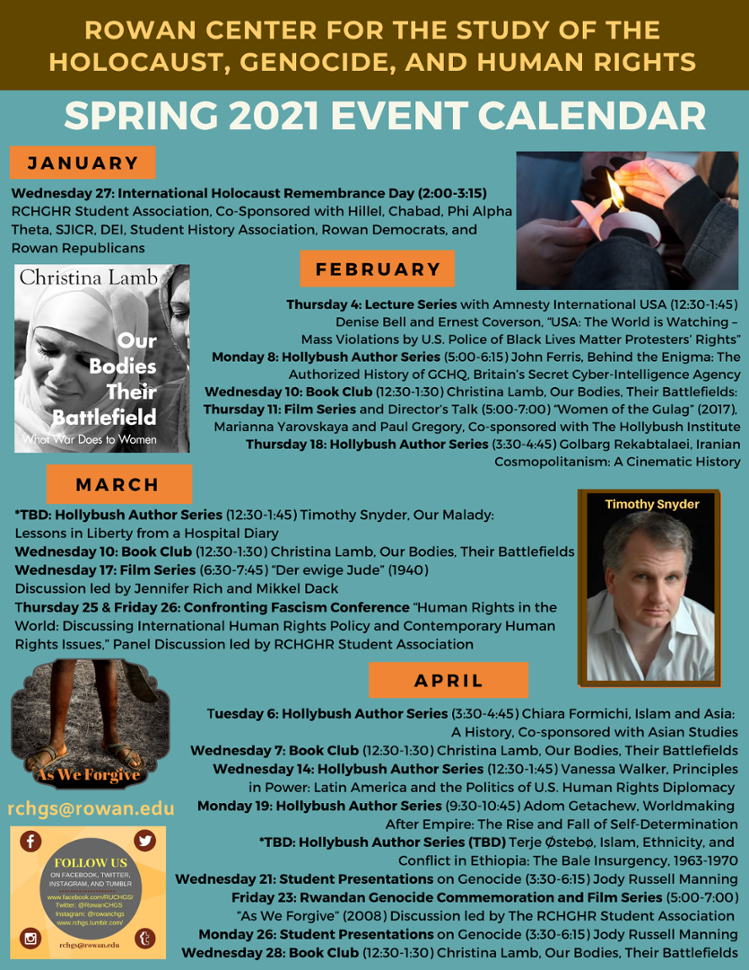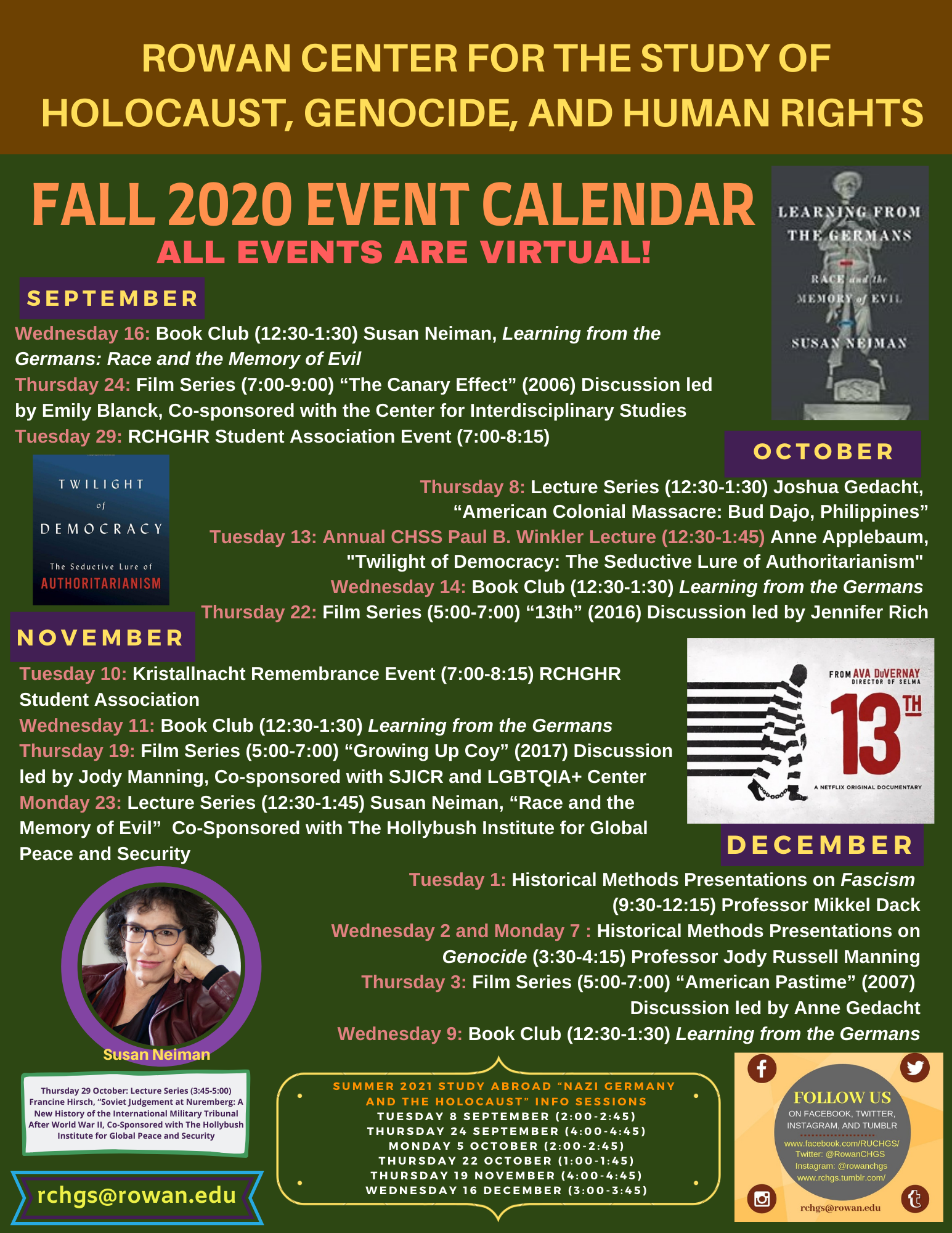 Book Club
The RCHGHR Book Club meets regularly to discuss a book on a Genocide Studies-related topic. Past books have included Daniel Goldhagen's Hitler's Willing Executioners, Simon Wiesenthal's The Sunflower, and Wendy Lower's Hitler's Furies: German Women in the Nazi Killing Fields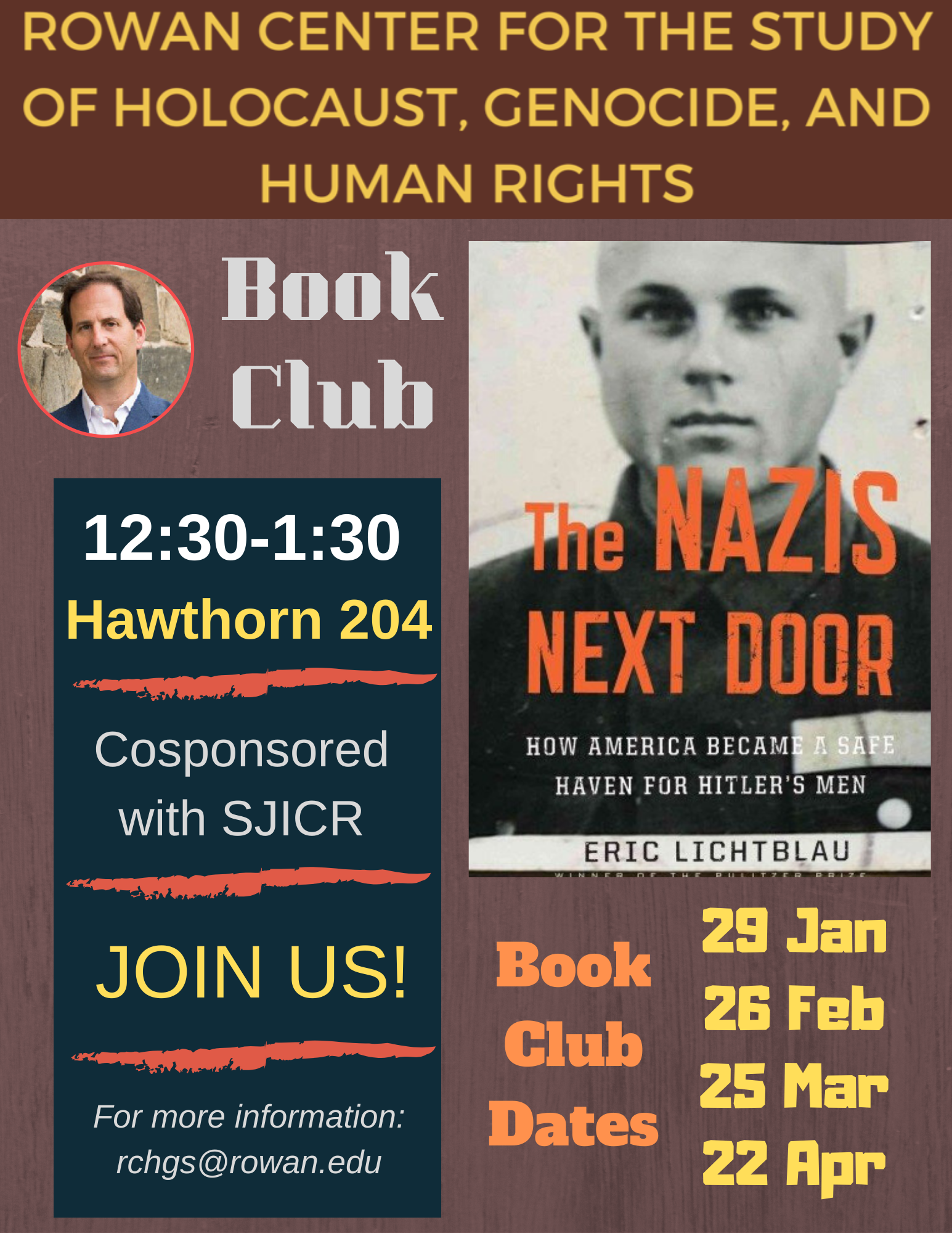 Conversation Series
The RCHGHR focuses on informal, student-focused discussions relevant to current local, national and international issues. Past Conversation Series have included discussions on the Syrian refugee crisis, national and international government elections, Holocaust denial, and hate crimes worldwide.
Research Colloquium
Several times each semester, members of the Rowan University and visiting faculty present their current research, followed by a lively discussion session.
Film Nights
The RCHGHR hosts regular viewings of films or documentaries that relate to the Holocaust and other genocides. Past films have included Conspiracy, Complicit: The Untold Story of why the Roosevelt Administration denied safe haven to Jewish Refugees, and A People Uncounted: the Untold Story of the Roma. Discussions or panels take place after the film. 
Past Programs
United States Holocaust Memorial Museum trip
Paul B. Winkler Lecture Series
Past Book Club Meetings
Past Conversation Series