Faculty & Staff
Faculty & Staff
Faculty & Staff
Melissa R. Klapper
Professor, Department of History
klapper@rowan.edu
856-256-4500 x3982
Dr. Klapper earned her BA from Goucher College and her PhD from Rutgers University. She is the author of Jewish Girls Coming of Age in America, 1860-1920 (NYU Press, 2005) and Small Strangers: The Experiences of Immigrant Children in the United States, 1880-1925 (Ivan R. Dee, Publisher, 2007). She has won awards, grants, and fellowships from the American Jewish Archives Center, Association for Jewish Studies Women's Caucus, Hadassah-Brandeis Institute, National Endowment for the Humanities, Peace History Society, Schlesinger Library on the History of American Women At Harvard University, and YIVO Institute for Jewish Research, among many others. Dr. Klapper is the book review editor of American Jewish History, the preeminent scholarly journal in the field. Her most recent book, Ballots, Babies, and Banners of Peace: American Jewish Women's Activism, 1890-1940 (NYU Press, 2013), won the 2013 National Jewish Book Award in Women's Studies.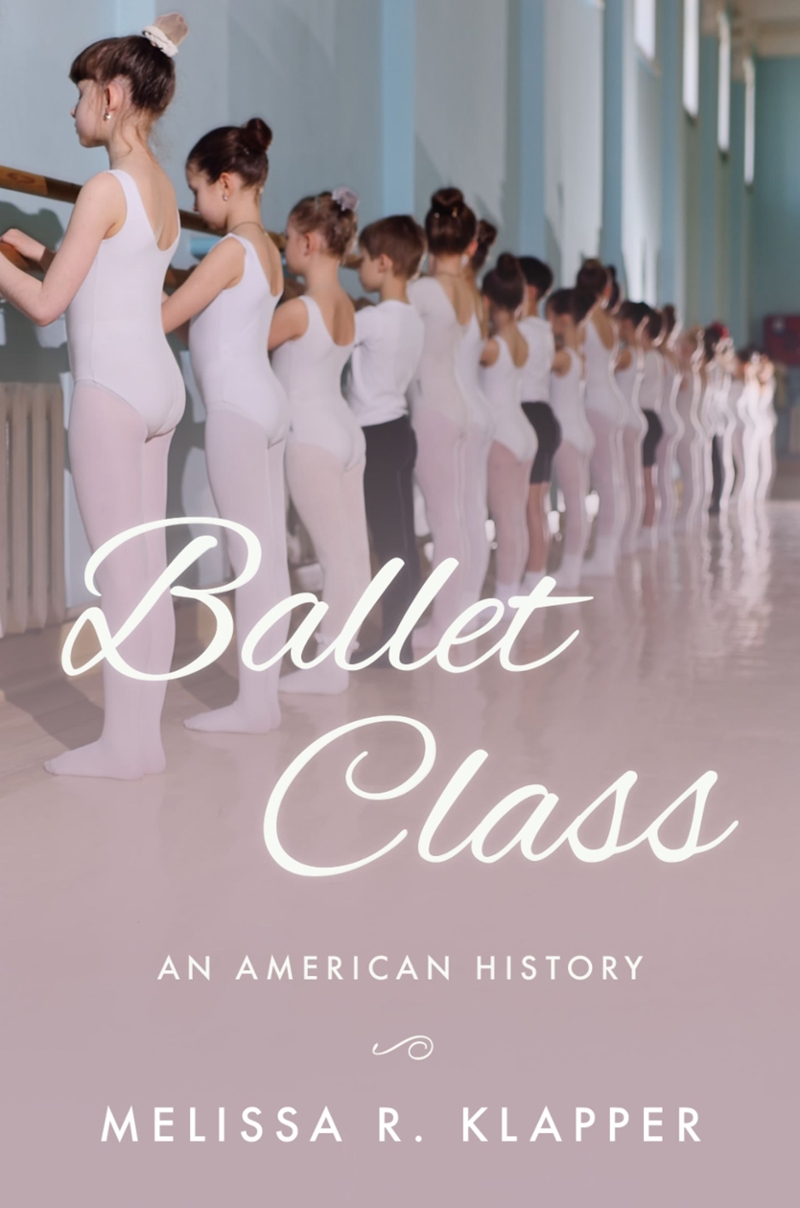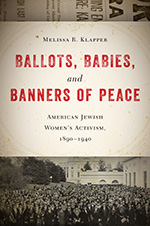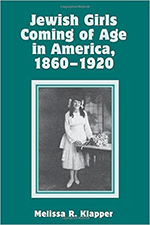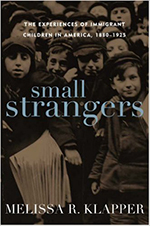 ---
Kenneth J. Banner
Adjunct Professor, Department of Philosophy & World Religions
banner@rowan.edu
856-256-4500 x4075
Dr. Banner completed graduate work at the University of Notre Dame and the University of Pennsylvania. He teaches courses on the Bible and has research interests in early Judaism and Christianity, magic and ritual, the Jewish bible, and the ancient Near East. 
---
James H Heinzen
Professor, Department of History
856-256-4500 x3989
heinzen@rowan.edu
James Heinzen teaches courses on modern Russian and Soviet history, the Cold War, Stalinism, historical methods, and modern European history. He received his B.A. from Trinity College in Hartford, Connecticut and his M.A. and Ph.D. from the University of Pennsylvania. Dr. Heinzen's research interests include Stalinism, the history of crime and corruption, and cultural history of Russia. He is the author of The Art of the Bribe: Corruption, Politics, and Everyday Life in the time of Stalin, which is forthcoming from Yale University Press.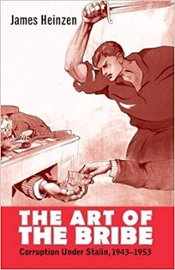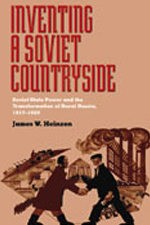 ---
Mikkel Dack
Assistant Professor
dack@rowan.edu
856-256-4500 x53991

Mikkel Dack is a historian of modern Europe, with a particular interest in twentieth-century Germany and the world wars. He earned his M.A. at the University of Waterloo and Ph.D. at the University of Calgary and has also studied at the Freie Universität Berlin and Helmut Schmidt Universität in Hamburg.
Dr. Dack's research engages with cultural and psychosocial history and the study of violence, radicalism, social memory, and identity. He is currently working on a book manuscript titled Were You a Nazi? The Fragebogen and Everyday Denazification in Postwar Germany. This study explores Allied efforts to simultaneously punish and reorient former Nazis, as well as the physical and emotional consequences of denazification for regular German citizens.
He has also written research articles on post-traumatic stress amongst perpetrators, political denunciation, wartime sexual violence, and eugenics legislation. He is currently involved in a number of research projects related to combating far-right violent extremism in Europe and the United States.
Dr. Dack's scholarship has been awarded grants and fellowships from an array of sources, including the German Historical Institute, Deutscher Akademischer Austauschdienst, and the Social Sciences and Humanities Research Council of Canada.​
In addition to his faculty position, Dr. Dack is Director of Research for the Rowan Center for the Study of the Holocaust, Genocide, and Human Rights.
---
Joshua Gedacht
Visiting Assistant Professor of History
gedacht@rowan.edu
856-256-4818

Dr. Joshua Gedacht teaches courses on the Modern Middle East, the Ottoman Empire, and Islam in Asia. Dr. Gedacht received his B.A. in History and Political Science from McGill University in Canada and his Ph.D. in History from the University of Wisconsin-Madison.  Before arriving at Rowan, he worked for several years in Asia as a Postdoctoral Fellow at the Asia Research Institute, National University of Singapore, and as Assistant Professor at the Institute of Asian Studies, Universiti Brunei Darussalam. His research examines colonial era war-making, Muslim networks, and the reconfiguration of religious connections extending from Southeast Asia through the Indian Ocean world and onward to the Middle East. His current book project, Islam, Colonial Warfare, and Coercive Cosmopolitanism in Island Southeast Asia, considers the ways in which imperial conquest engendered paradoxical dynamics of exclusion and inclusion, disconnection and reconnection. He is also co-editing a forthcoming book Challenging Cosmopolitanism: Coercion, Mobility, and Displacement in Islamic Asia for Edinburgh University Press. In addition to publishing other essays and journal articles on colonial violence, transnational massacres, and contested discourses of holy war, Dr. Gedacht has organized several international conferences and workshops on the themes of Muslim modernities and Islamic cosmopolitanism.
---
Jody Manning
Lecturer of History
manningj@rowan.edu
856-256-4500 x53987

Jody Russell Manning teaches Modern European History with a focus on Holocaust and Genocide Studies. Manning served as the first American intern in the ICEAH at the Auschwitz-Birkenau State Museum from 2005-2009, which continued through his 2010-2011 Fulbright fellowship year. His doctoral work, at the Strassler Center for Holocaust and Genocide Studies, Living in the Shadows of Auschwitz and Dachau: Memorial, Community, Symbolism, and the Palimpsest of Memory, provides a comparative socio-cultural historical study that analyzes the relationship between two Holocaust memorials and their local communities. Manning co-founded and organized the first International Graduate Students' Conference for Holocaust and Genocide Studies at Clark University and also served as academic advisor to the Clark Historical Society. 

Having shared his research with students and classrooms across the globe, most notably at Jagiellonian University, Eckerd College, Westtown School, and Youngstown State University, Manning's academic interests include Holocaust History, Post-WWII Cities and Societies, Polish-Jewish Relations, German-Jewish Relations, Post-Communist Poland, Comparative Genocide, Racial Thought, as well as Memorials and Memory. His publications explore the continuing ramifications of genocide for contemporary society.
---
Jenny Rich
Associate Professor of Sociology and Anthropology
richj@rowan.edu 
856-256-4500 x53980

Dr. Rich is an assistant professor in the Department of Sociology and Anthropology.  Her research focuses on Holocaust education and memory.  Her first book, Keepers of Memory: The Holocaust and Transgenerational Identity, reconceptualizes the ways in which Holocaust memories are transmitted from one generation to the next.
Dr. Rich teaches undergraduate courses, including Sociology of the Holocaust, and The American Response to the Holocaust, and graduate courses within the Masters program in Holocaust and Genocide Education.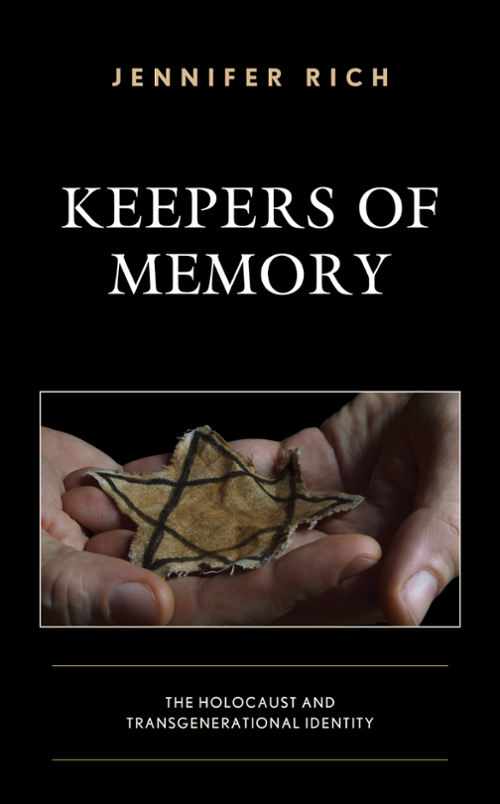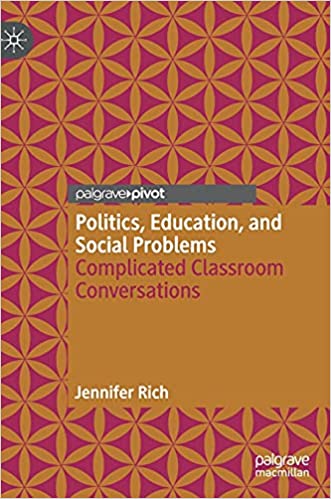 ---
Debbie Sharnak
Assistant Professor of History
sharnak@rowan.edu 
856-256-4500 x 53995

Debbie Sharnak teaches courses on Latin American History, with a special interest in human rights, US-Latin American relations, sports, and the Cold War. Dr. Sharnak earned her B.A. at Vassar College, and her M.A. and Ph.D. at the University of Wisconsin-Madison. Before coming to Rowan, she was a Lecturer for Harvard University's History and Literature program, and she has also taught at New York University, Tufts University, and Hunter College.
Dr. Sharnak's research studies the history of human rights, transnational advocacy networks, Latin America, and foreign policy. In her current book manuscript, "Of Light and Struggle" in Uruguay: Contesting the International History of Human Rights, she explores the origins and evolution of human rights discourse in Uruguay, particularly during its transition back to democratic rule. The research addresses issues of transitional justice, the rise of the transnational human rights movement, and the shifting terrain of human rights in the 1970s and 1980s. She has been published in The Journal of Iberian and Latin American Studies, Diplomacy & Statecraft, Taller, and several edited volumes. Most recently she published "Operation Condor Trial: Transnational Prosecution and Its Effects," in The Impact of Human Rights Prosecutions: Insights from European, Latin American, and African Post-Colonial Societies,(Leuven University Press, 2020). She has done work for various NGOs and non-profits including Freedom House, the International Center for Transitional Justice, and the New Media Advocacy Project. She was a Fulbright Scholar in Uruguay.
website: debbiesharnak.com 
linkedin: linkedin.com/in/debbiesharnak