The Flag Project
The Flag Project
And the Winner goes to:
Angela Brown (a Communication major) won a $100 Amazon gift card for her image, titled "Hope is a Waking Dream" inspired by her progressive advocacy. Angela stated "our Flag has the opportunity to stand for the past present, and future. With it, I hold the hope that together we can unite and make a difference."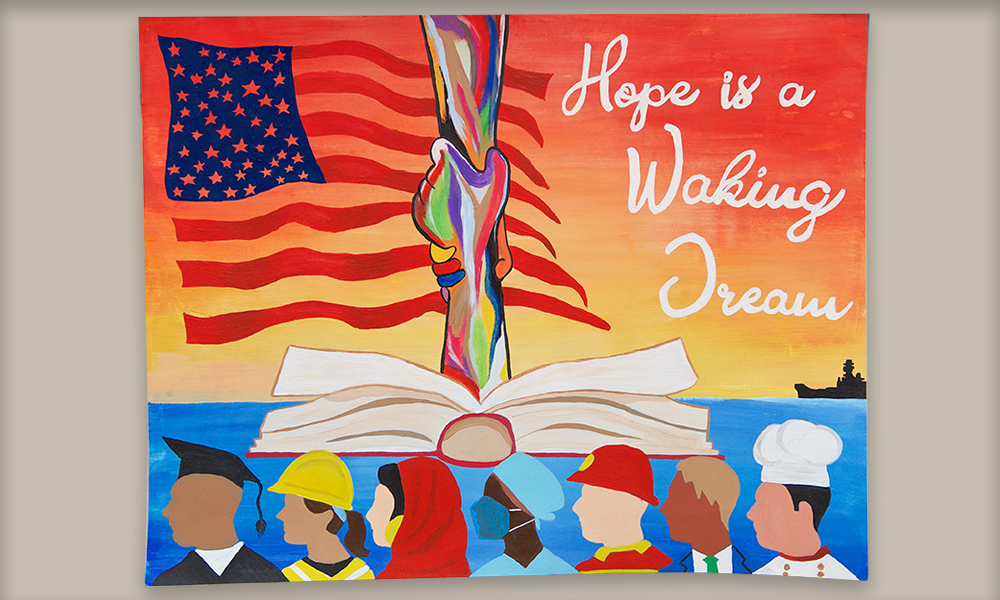 Runners up were:
Krystal Mannering (Liberal Arts) and Priscilla Ahwin (Biological Sciences), making this a truly interdisciplinary competition.
They each won a $20 gift card.
College of Humanities & Social Sciences