Asian Studies Home
Asian Studies Home
Asian Studies Home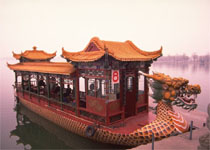 The Asian Studies minor is an interdisciplinary program available to students of all majors.  Established in fall 1997, the program aims to increase students' knowledge of Asian culture and practices. It provides students with skills for career development and a new understanding of the world from a global perspective.
In recent years, the phenomenal economic success in many Asian countries, and the global repercussions of the economic downturn have demonstrated Asia's importance in world economy and politics.  It is imperative that students acquire some knowledge of Asian culture and understand Asia's role in the global market.  In addition, the increase of Asian immigrants in the country and the Asian-American students on the campus have made it necessary for students to develop a cross-cultural understanding. The study of Asian culture is thus valuable for all students working toward degrees at Rowan University.
Please check out our Resouces page for more information, or contact the coordinator, Dr. Q. Edward Wang, at: wangq@rowan.edu.  Students who are interested in develping their knowledge of Asia in more depth should consider an Area Studies major with an Asian Concentration. Information about the Area Studies major may be found here.