Meet CHSS Alumna RCSJ Dean Marcela Savelski English '05
Meet CHSS Alumna RCSJ Dean Marcela Savelski English '05
Meet CHSS Alumna RCSJ Dean Marcela Savelski English '05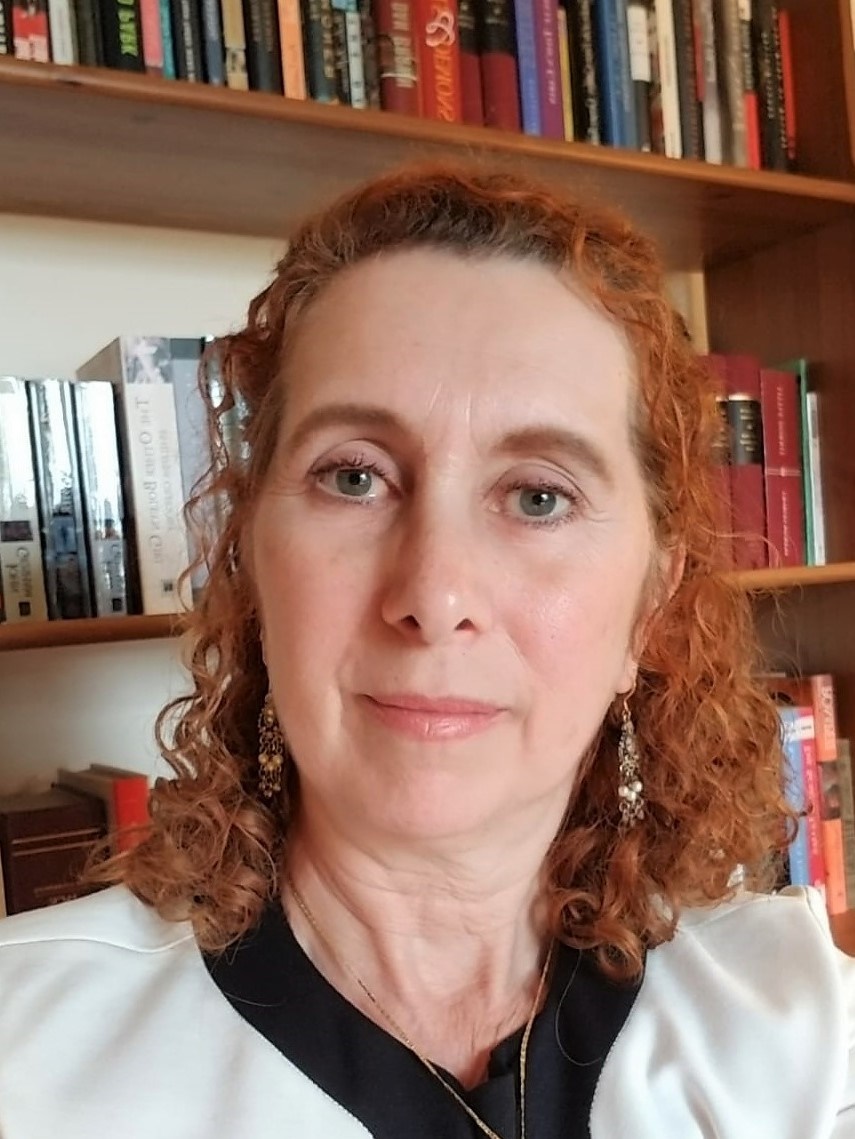 What was your Major and what year did you graduate?
Undergraduate: English '05
Master's Degree: Writing '08
Where do you work and what is your title?
I am the Dean of Communication and Creative and Performing Arts at Rowan College of South Jersey
What are your job responsibilities?
I oversee two campuses since the College recently merged with Cumberland County College. As Dean of both campuses, I monitor and serve as a resource for all aspects of the instructional and support programs and coordination of those programs within the Division (Creative and Performing Arts, Communication, English, and RTF). I support and collaborate with faculty and staff in curriculum planning and development, assessment, and evaluation of student learning outcomes in the academic and educational support areas, and work directly with students to ensure their academic success.
What do you like about the work you are doing now? Describe your career path.
After I received my Bachelor's degree in English from Rowan, I was hired at RCSJ (then Gloucester County College) as the Grants Administrator. After completing my Master's Degree in Writing also at Rowan, I became a full-time English Instructor, a position I held for eight years. In 2018, I became the Assistant Dean of Humanities, a position that was newly created. In early 2020, the College restructured the academic divisions, resulting in the creation of the Division of Communication and Creative and Performing Arts, and I was promoted to lead this new division as Dean. Excellence in education is my passion, and teaching (which I continue to do) provides me with the opportunity to experience that first hand and follow the evolution of teaching in these very trying and changing times. As Dean, I am able to bring this passion to another level where I support and coordinate the work that faculty and staff do for the benefit of our students.
What do you consider the most essential skills for this career?
The most important skills for my career are a true understanding of the goal of education and of the mission of the community college, an aptitude for problem solving, the ability to see and maximize people's talents, and the flexibility to comprehend and navigate the needs of the college, following the administration's leadership and the faculty and staff's goals, geared to provide students with excellent education while tending to the specific needs of the community college population.
How do you think your major/academic experience prepared you for your career?
I began my college career as a Community College student of English at RCSJ (then Gloucester County College). The support and the excellence of the English major education I received prepared me to transfer to Rowan University, also as English major. I thrived at both institutions learning to think critically at a depth that only a true understanding of literature can provide. The English classes I took exposed me to extremely diverse perspectives, teaching me that no tenet should be taken for granted and that thinking critically should be what drives every decision made. My graduate work as a Writing student at Rowan University taught me to hone those same skills emphasizing the importance of excellent communication and the ability to express ideas in writing in a variety of formats geared to diverse audiences.
Please describe any internships you held that were helpful in your job search.
I did not hold any internships as a student. I was at the time very busy raising my little children. My first job was my position as grants writer and administrator at RCSJ, which I began after I graduated with my Bachelor's degree. Working at the College in that position confirmed for me that my true calling was education and that I needed to focus directly on the academic aspect of the College.
What advice would you give students interested in your field?
My advice for anyone interested in English as a major or any degree in the humanities is not to feel discouraged by the common misunderstanding that these careers do not lead to good jobs. These disciplines can provide you with an education that will serve you to not only land a first job, but also to grow throughout the years. You can receive additional, specific training at any time to keep up with the evolution of technologies and the needs of your job, but nothing can make up for the years you spent in college focusing on developing your critical thinking skills and your ability to appreciate a broad spectrum of perspectives.
What do you enjoy doing when you're not working?
Most of all, I enjoy spending time with my family and friends. I love reading, writing, and playing the piano. I enjoy traveling around the world, especially visiting my home country, Argentina.
Fun fact about you?
Being originally from Argentina, I moved to the United States as an adult with no knowledge of English. Spanish is my first language and I took French in school. So to the usual question all English majors hear repeatedly, "What are you going to do with that?" I got, "English? You? Why do you do that to yourself?"