CHSS Professors Honored with the 2020 Excellence in Teaching Award
CHSS Professors Honored with the 2020 Excellence in Teaching Award
CHSS Professors Honored with the 2020 Excellence in Teaching Award
Two faculty members from Rowan University's College of Humanities and Social Sciences were honored with the annual Excellence in Teaching Award.
As the college continues to evolve with new majors and programs, faculty members are constantly finding new ways of teaching curriculum and presenting research to their students. 
The CHSS Excellence in Teaching Award recognizes professors who utilize innovative teaching methods in the classroom.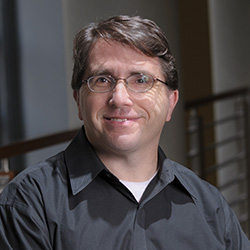 History Professor William Carrigan is one of the recipients of this year's excellence in teaching award. Professor Carrigan has a passion for history and brings history to life through the use of videos, discussions, debate and role playing for both the history major and non-major alike.
"I think the most important thing for successful teaching is being passionate and excited about what you are teaching. It is also important for students to know that you are willing to work hard for them if they put their own effort and time into the class," said Carrigan.
Professor Carrigan began teaching at Rowan in 1999, after graduating from Emory University with his PhD in American history. Described in his nomination as, "A wonderful teacher who is both available and willing to help his students both inside and outside of the classroom," Carrigan has taught over 100 courses and thousands of students on such subjects as the Civil War and Reconstruction, the American West, and the History of New Jersey. In 2013, he won a University-side competition vote hosted by the Student Government Association at Rowan and subsequently delivered his hypothetical "last lecture." In 2014, the Organization of American Historians named him a Distinguished Lecturer in American History.
Professor Carrigan is the author or editor of numerous scholarly articles and four book, including The Making of a Lynching Culture: Violence and Vigilantism in Central Texas, 1836-1916 (Univ. of Illinois Press, 2004,). Since 1995, he has been collaborating with Clive Webb of the University of Sussex in the United Kingdom, and they have published numerous works on the history of lynching. They are currently working on a book-length study of the lynching of foreign nationals in the United States.
"It is a tremendous pleasure to receive this teaching award," said Carrigan. "When I returned to teaching full-time after being chair of the department, my goal was to revisit and improve my teaching, which I didn't have time to do when serving as an administrator. This award is a wonderful acknowledgement that my efforts to be positive, to retool my classes and to reignite my own passion were successful."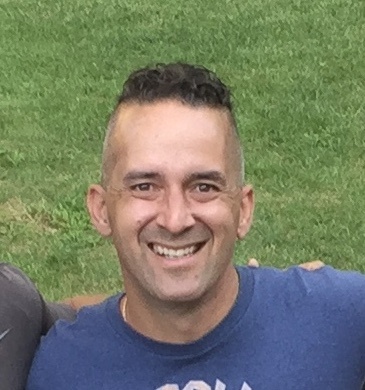 The second Excellence in Teaching Award recipient is Law & Justice Studies Adjunct Professor Brian Redondo. According to his nomination, "Professor Redondo brings his real life expertise as a prison psychologist to the classroom. He uses real-life examples and captivating experiences to make his classes both educational and interesting that promotes a more in-depth understanding." 
Professor Redondo completed his undergraduate studies at Trenton State College (now The College of New Jersey) and his graduate studies at Indiana University of Pennsylvania. As a licensed clinical psychologist with the Federal Bureau of Prisons for the past 24 years, Redondo conducts individual and group therapy, suicide risk assessments and reports for the courts and other agencies within the Department of Justice.  As an adjunct with Rowan since 2003, Redondo has taught Counseling and Guidance of the Offender and Incarceration Experience in the Department of Law & Justice Studies department.  In addition, he teaches Abnormal Psychology and Intake & Interviewing Skills and introductory courses in the Department of Psychology.
"I tend to use a hands-on application and feedback approach to all of my classes in order to better prepare my students for graduate training and the workforce," said Redondo. "I utilize my existing caseload to assist students in learning and applying course concepts to reality based situations."
Outside of work, Redondo is heavily involved in coaching through Glassboro Little League and Monroe Township Youth Soccer. He also serve three years on the Glassboro Board of Education and has conducted several "mindfulness" seminars for students at the J. Harvey Rodgers and Dorothy L. Bullock Elementary Schools in Glassboro.
​"It was both surprising and humbling at the same time because I was completely unaware of the award and the nomination process," said Redondo. I've been blessed with great professors and mentors who extended themselves to me, so I try to express my gratitude by paying it forward to others."