#CHSSConnect Event Series
#CHSSConnect Event Series
Make the Connection. Learn About the Field. Get the Job.
Did you know that 70% of jobs are found through networking? Increase your chances of finding internships and full-time positions by expanding your network!
#CHSSConnect is an event series that will help students to connect with professionals in their desired fields, as well as network and learn from the experiences of current professionals.
The event will be a Question and Answer discussion based on students' questions for the guest. Guest bio's can be found below. Examples of questions could include but are not limited to the guest's industry, career path, applying to jobs, and general tips for success in their field. Additionally, a facilitator will help guide questions and discussion.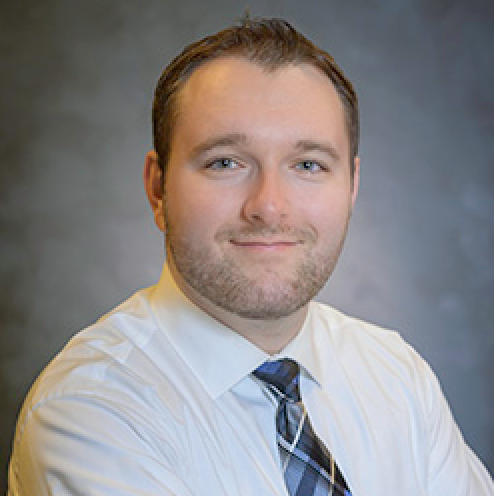 Thomas Pratz
Wednesday, September 16th 
3:30pm-4:30pm
Thomas Pratz is a high school Spanish teacher in Voorhees, New Jersey. He started his educational career in 2013 at Rowan University and studied Spanish, P-12 Education, and linguistics. He studied abroad for an entire academic year in Salamanca, Spain and graduated from Rowan in 2017. In 2018, he returned to Salamanca to begin his Master's Degree in Spanish Language & Cultures and graduated the following year. He has worked in various school districts teaching middle and high school Spanish. Thomas is currently enrolled in Rowan University's Doctoral program in Educational Leadership to pursue a career in public school administration.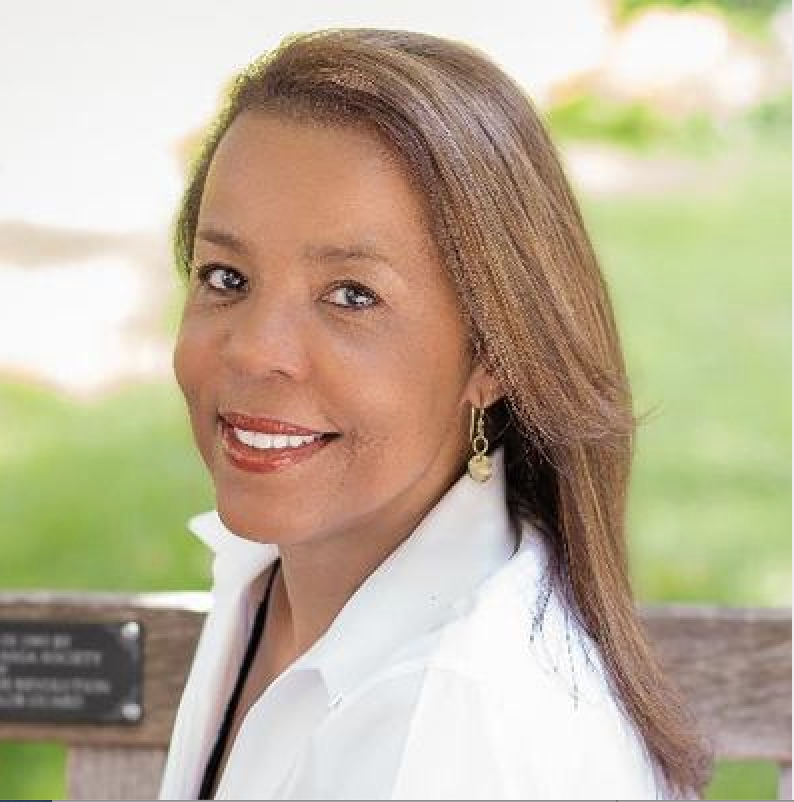 Audrey Croley Little
Wednesday, November 11th  
3:30pm-4:30pm
Audrey has extensive leadership and consulting experience in all components of Human Resources Management, including compensation, rewards, performance management, talent management processes, HR compliance, people analytics, HR technology, and training, with a specialty in Total Compensation and Performance Management. She draws on over 20 years' experience in several industries, including Fortune 50 organizations. Her Human Resources principle is to design and develop programs in alignment with organization goals and strategy, with a performance based foundation. She believes in customized solutions for individual clients and does not employ "canned" models. 
As a consultant and leader, she has worked very closely with the "C Suite" and Board of Directors. Audrey is a strong advocate in the strategic value of people and aligning people processes tailored to the needs and requirements of the organization. She has been a speaker at the SHRM National Conference, as well as at Human Resources and Compensation organizations across the country. She has been a speaker at the PenJerdel Employee Benefits and Compensation Association (PEBA) Annual Forum in Philadelphia multiple times. 
Audrey was previously Chair, Compensation Thought Leadership, Philly SHRM; a member of the SHRM Metrics Task Force; and, the SHRM Compensation and Benefits Committee. She earned a Bachelor of Business Administration from the University of Memphis.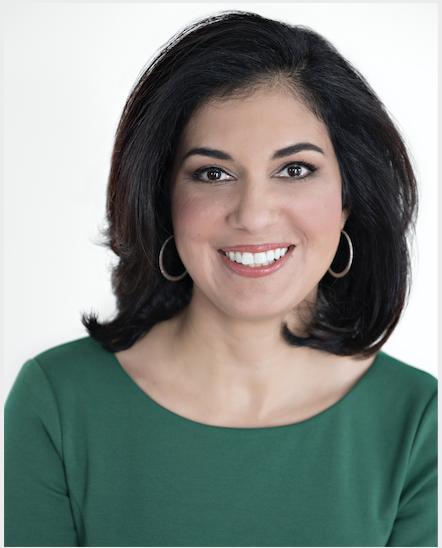 Desiree Berenguer Carton
Wednesday, December 2nd   
3:30pm-4:30pm
Desiree Berenguer Carton is Director of Communications at the American Cancer Society.  She is also the host of Society Talk - an internal and interactive TV program and the ideal platform to inspire, motivate and educate Society staff and volunteers across the country.
As a health communications leader and trained media spokesperson, she works with various regional and national media outlets reaching multicultural audiences in Spanish and English telling the American Cancer Society story and focusing on the mission. Desiree uses her creative talent to produce digital content that moves people to action. She has a gift for storytelling and sharing emotionally compelling stories through social media.
Desiree was selected to receive PRWeek's Best Community Initiative Award for her work with the lifesaving public awareness screening campaign, "Amate a Ti Misma/Love Yourself in Latinx communities with partnerships with media outlets. The award pays tribute to those who succeed in promoting ethnic diversity within the public relations industry. PRWeek is the leading trade magazine on public relations in the United States.
Desiree was also recognized globally by the International Association of Business Communicators (IABC).
Winning the Gold Quill Award for Society Talk which recognizes excellence in communication, and honors the dedication, innovation, and passion of communicators on a global scale.
Prior to coming to the American Cancer Society Desiree was an award-winning television and radio news reporter for 15 years with various NBC affiliates and cable news outlets throughout the country. Desiree was also a contributing author for Broadcast Voice Specialist, Dr. Ann Utterback's book "Broadcasting through a Crisis". Desiree graduated from Jacksonville University with a Bachelor of Arts degree in Broadcast Journalism and Spanish.
On and off camera, Desiree has a passion for equality. She is driven to reduce health disparities and ensure access to health care for all people.
Her commitment to the American Cancer Society was evident even before she became a staff person, she was a volunteer for more than 20 years.  Desiree always says her biggest accomplishment is her family; her kids and husband are her pride and joy.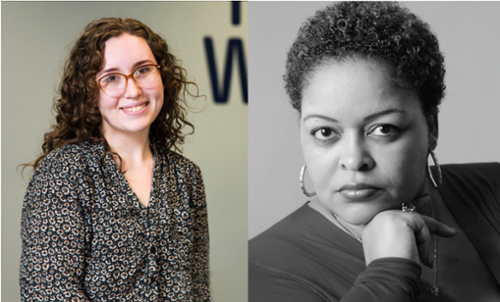 The Right Fit: Relating your Internship Experience to Potential Employers
Presented by Alia Sutton-Bey and Laura Vaughn of Hopeworks
Wednesday, March 24th 
3:30pm-4:30pm
In this session, you will learn about what to look for in an internship site, how to talk to potential employers about your internship experiences, and how you can convert internships into job opportunities! Participants will hear from a CHSS Match Internship partner as well as a former intern. Our guest speakers Alia and Lauren are from Hopeworks, a non-profit organization that uses education, technology and entrepreneurship to partner with young men and women of Camden, NJ, as they identify and earn a sustainable future. Additionally, Hopeworks is a CHSS Match Internship Partner, so if you are looking for an internship, attend this event to learn more about the opportunities that Hopeworks has available!
About the Presenters: 
Alia Sutton-Bey is currently the Director of Operations and Youth Development at Hopeworks
Camden. Alia sees herself as an economic justice agent working to solve the problem of racial
and structural inequities in our workforce. With the innovative application of experience and
hypothesis testing, Alia has a reputation for transforming programs from good ideas to
transformative realities. She has proven success with scaling youth workforce programs through
partner relationships and building high-quality youth programs. Coordinating with School
Districts, Workforce Boards, and Apprenticeship sponsors allowed her to register the 1st
Registered Pre-Apprenticeship in Information Technology in the state of Pennsylvania. Her
professional career started in the municipal government and nonprofit sectors where she
worked for over nineteen years in recreational, school, and behavior health settings.
Alia holds a B.S. in Sport Management and Leisure Studies from Temple University, and a M.S.
in Human Service Administration with a concentration in Community Counseling Psychology
from Springfield College. She sits on the Board of Directors of the YouthBuild Pennsylvania
Coalition.
Lauren Vaughan is a Career Readiness Coach at Hopeworks Camden. In her role, Lauren
utilizes a trauma-informed approach to empower youth as they earn living-wage employment in
spite of racial, environmental, and economic barriers.
During her two years in youth workforce development, Lauren has developed a reputation of
creating deep, genuine connections as she challenges youth to reach their full potential. Lauren
is dedicated to creating diverse, equitable and inclusive spaces that allow all youth to thrive, and
has led DEI training for workforce development professionals.
Lauren is a proud alumna of Rowan University where she earned her BA in Sociology. Lauren
will begin pursuing her Masters in Social Work at Rutgers University.